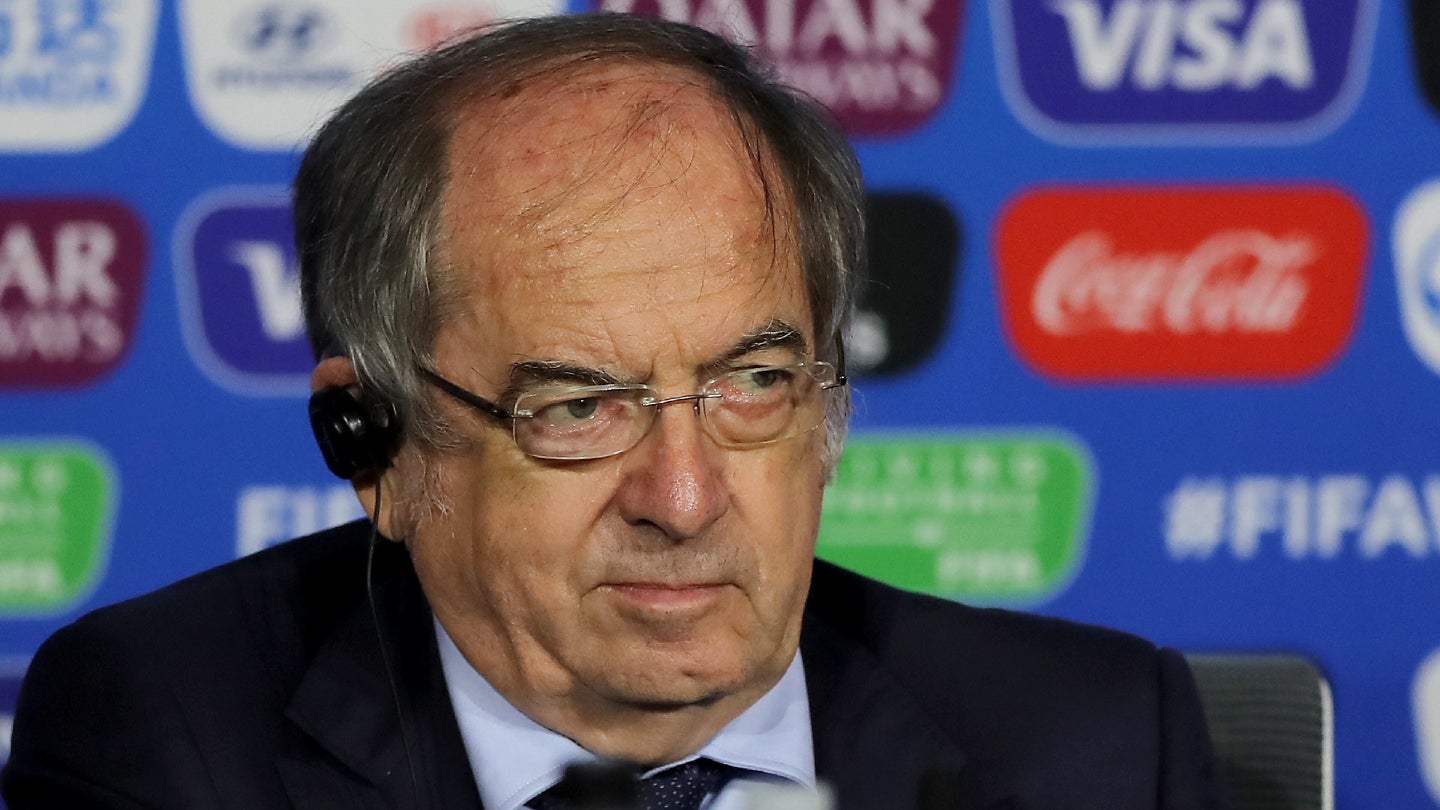 Noël Le Graët has today (February 28) announced his resignation as president of soccer's French Football Federation (FFF) governing body to its executive committee.
Le Graët had already withdrawn from his duties as president in January following allegations of harassment of several female FFF employees and a separate controversy about derogatory comments he made about French soccer legend Zinedine Zidane.
Today's announcement means he will officially leave office and follows the publication of a report earlier this month into the accusations of harassment that concluded Le Graët should not return to his role because his "behavioral excesses are incompatible with the carrying out of his functions."
It added: "Considering his conduct towards women, his public comments, and the governance failings of the FFF, Mr. Le Graet no longer has the necessary legitimacy to run and represent French football."
Vice president Philippe Diallo has been serving as interim president of the FFF since Le Great stepped aside in January and will continue to do so until a permanent replacement can be appointed at the organization's next assembly on June 10.
In announcing Le Graet's resignation, the FFF noted that the report did not "mention any systemic failure" or "any breach of its sovereign missions."
It said the report "is based less on objective facts than on assessments which have sometimes led to a disproportionate denigration of the body."
It did, however, acknowledge a lack of procedures and action on issues of governance, sexism, and sexual violence, and it also committed to continued reform of its governance.
However, despite that, the body also noted the "remarkable sporting and economic results of Noël Le Graët" and pointed to the success of the French national teams under his watch.
Le Graët has been head of the FFF since 2011, and was re-elected in 2012, 2017, and 2017.
Image: Elsa/Getty Images