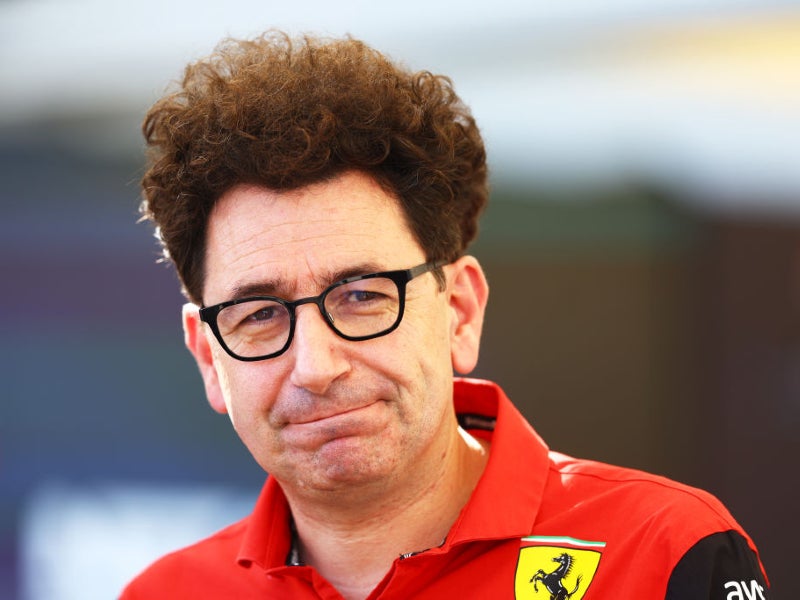 Scuderia Ferrari, of motor racing's iconic Formula 1 (F1), have confirmed that team principal Mattia Binotto will leave his role at the end of the year.
A statement from the team today (November 29) said Binotto had resigned, although there had been widespread rumors since the end of the F1 season on November 20 in Abu Dhabi that he would leave due to Ferrari's performance this year.
Although the team took advantage of newly introduced regulations to become competitive at the front of the grid again, a series of reliability issues and in-race strategy errors over the course of the season saw it fall away from eventual constructor champions Red Bull to finish well behind, in second place.
Binotto said: "With the regret that this entails, I have decided to conclude my collaboration with Ferrari. I am leaving a company that I love, which I have been part of for 28 years, with the serenity that comes from the conviction that I have made every effort to achieve the objectives set.
"I leave a united and growing team. A strong team, ready, I'm sure, to achieve the highest goals, to which I wish all the best for the future. I think it is right to take this step at this time as hard as this decision has been for me."
Benedetto Vigna, chief executive at Ferrari, added: "I would like to thank Mattia for his many great contributions over 28 years with Ferrari and particularly for leading the team back to a position of competitiveness during this past year.
"As a result, we are in a strong position to renew our challenge, above all for our amazing fans around the world, to win the ultimate prize in motorsport. Everyone here at the Scuderia and in the wider Ferrari community wishes Mattia well for the future."
Binotto joined Scuderia Ferrari as a test team engine engineer in 1994, served as an engineer for the F1 team between 1997 and 2003 "during the very successful Schumacher era," and was appointed head of the trackside engine department in 2004.
He became deputy head of the engine and electronics department in 2013, subsequently became chief operating officer for the power unit, and was promoted to chief technical officer in 2016.
Binotto was ultimately elevated to team principal in 2019, as well as managing director of Ferrari's wider Gestione Sportiva racing division.
His last day with Ferrari will be December 31. Ferrari has said the search for Binotto's replacement is underway and that it is expected to be completed in the new year.
Image: Mark Thompson/Getty Images