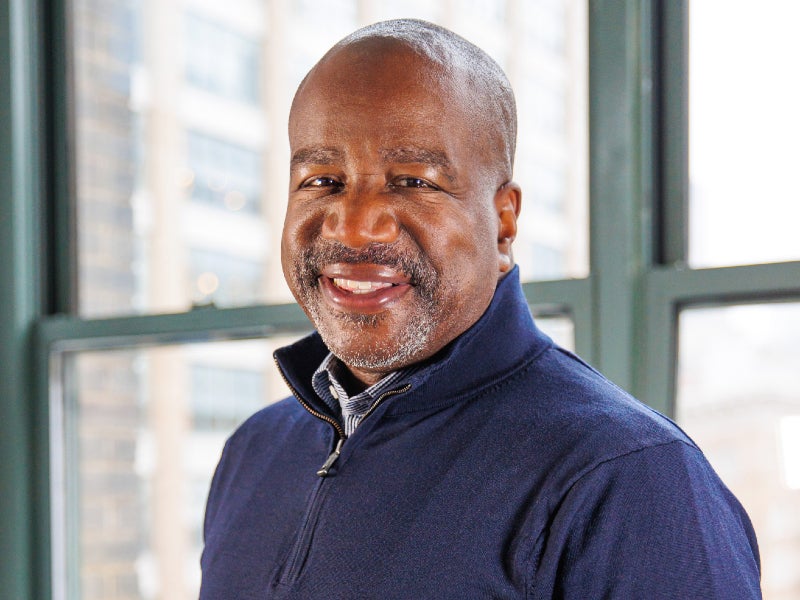 Fanatics, the digital sports platform and e-commerce company, has appointed the highly experienced human resources (HR) executive Orlando Ashford as its chief people officer in its continued growth drive.
Ashford will serve in the role for the Fanatics Holdings umbrella business and will work with its three commerce, collectibles, and betting and gaming subsidiaries.
He is tasked with leading the company's global HR, culture, and talent strategy, with a view to developing both an attractive and productive culture for driving growth.
Also under Ashford's remit is the expansion of Fanatics' diversity and inclusion efforts.
Fanatics chief executive Michael Rubin said: "Culture is everything, and our success is directly related to our incredible associates based around the world. As we continue to grow and expand, it becomes even more important to double down on organizational development, and I can't think of a better person to lead this charge than Orlando.
"His vast experience running HR teams and his CEO-level experience, with people and culture being the primary lens for how he's managed and operated his businesses, will help us further develop our ambitions to build one of the world's most transformative and exciting brands."
Ashford brings 30 years of experience in executive management, talent management, organization development, change management, and corporate human resources to Fanatics.
Among his most notable roles have been vice president of human resources strategy and organizational development at Motorola, group director of human resources for Eurasia and Africa at Coca-Cola, senior vice president and chief human resources and communications officer at Marsh & McLennan Companies, and president of Holland America Line.
He also remains a board member or an advisor for a number of major businesses.
Of his new role, Ashford said: "From the moment I met Michael Rubin and listened to his vision for expanding the Fanatics business, which was rooted in empowering the company's incredible global workforce and creating a world-class culture, I knew that this was the perfect place for me.
"Fanatics is a special company, one that I've long admired, where I can take my energy and expertise to further establish a diverse, platform-wide company culture comprised of the best and brightest people that want to be a part of a once-in-a-generation company."
Ashford is one of a number of recent appointments at Fanatics as it continues to grow.
At the start of the year, it announced the appointment of Matthew Primack as senior vice president for international business development, while, in June, Mike Mahan was announced as chief executive of the firm's trading cards and digital collectibles division.
In September, former Paramount and Beats marketing executive Jason White was appointed as chief marketing officer of the new online betting and igaming division at Fanatics, with Andrea Ellis, the former chief executive of electric scooter firm Lime, following him through the door as the division's chief financial officer.
The business was valued at $27 billion in April after raising a further $1.5 billion in new funding earmarked primarily for the development of new areas of business.