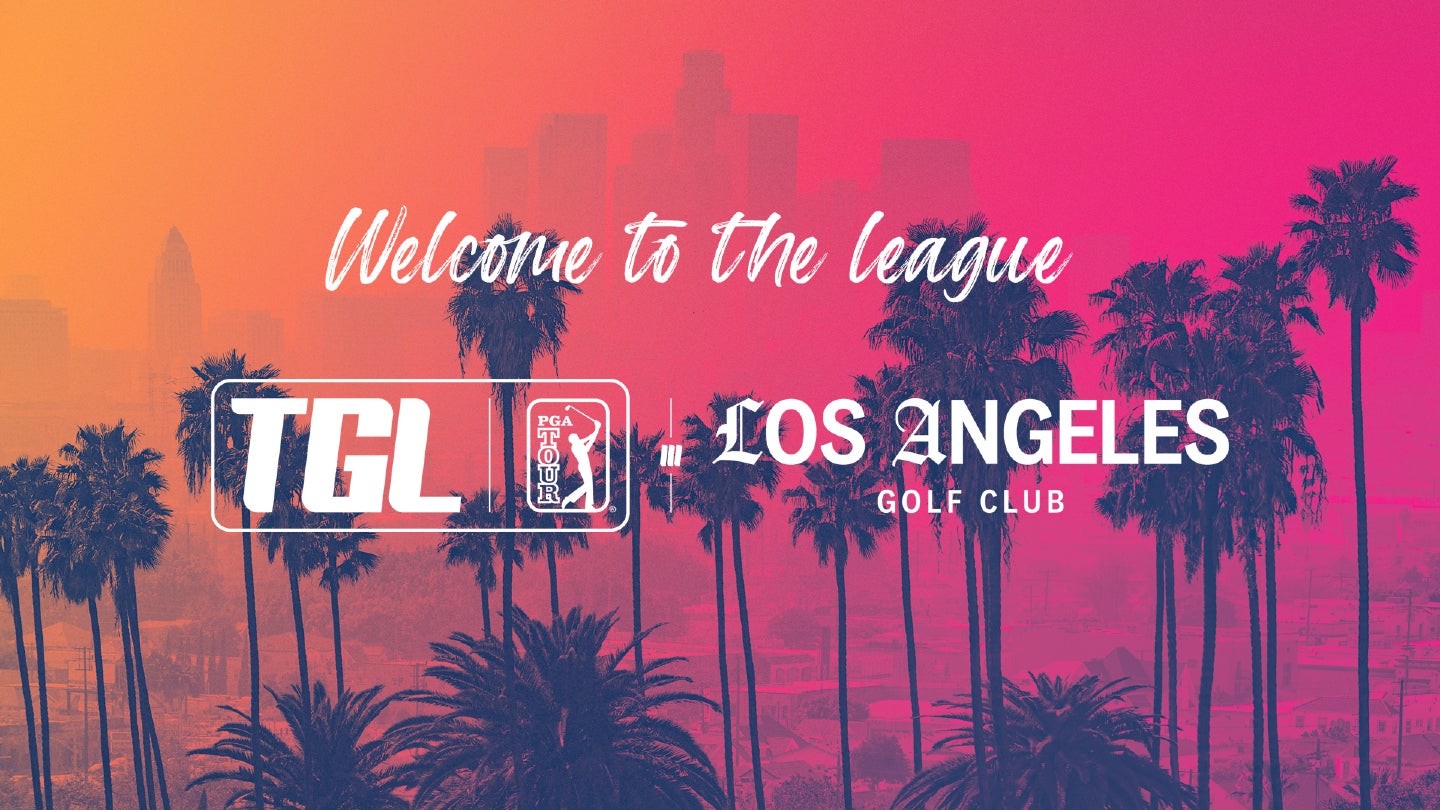 The first of six team ownership groups has been announced for TGL, the new arena-based golf league being developed by TMRW Sports in partnership with US golf's PGA Tour.
Los Angeles Golf Club (LAGC) is owned by sisters and tennis greats Serena and Venus Williams and Alexis Ohanian, co-founder of social media site Reddit and founder of venture capital firm Seven Seven Six. Ohanian is also a founding investor of Angel City FC, of US soccer's top-tier National Women's Soccer League, and married to Serena.
LAGC will compete alongside five other teams in the first season of TGL when it launches in January 2024 in a custom-built venue at Palm Beach State College in Florida, US.
The stadium-based format will have a "data-rich, virtual course complete with a tech-infused, short-game complex" and a "high-energy, greenside fan experience with every shot live within a two-hour, primetime televised match."
Teams will compete in head-to-head match play across 15 regular season matches followed by semi-finals and finals matches.
Each team will comprise three PGA Tour players, with those committed so far being TMRW Sports' co-founders Tiger Woods and Rory McIlroy, Justin Thomas, Jon Rahm, Collin Morikawa, Adam Scott, Matt Fitzpatrick, Max Homa, Billy Horschel, Justin Rose, Xander Schauffele, and Rickie Fowler.
A competitive bid process has taken place to allocate ownership rights for the TGL teams.
Mike McCarley, TMRW Sports co-founder alongside Woods and McIlroy and chief executive of both TMRW and TGL, said: "We're honored to welcome Alexis, Serena, and Venus as one of TGL's original six team ownership groups.
"Through his ownership of Angel City FC, Alexis has established himself as a trailblazer in the Southern California professional sports scene. In a very short period of time, Angel City has both planted strong roots in the community and built tremendous value. His deep passion for the projects he undertakes combined with his innovative thinking, strategic prowess, and demonstrated success in social media and tech-focused ventures, is important as we build towards the launch of TGL.
"Alexis and Serena have been a part of the TMRW Sports family as investors and their enthusiasm, along with Venus, for what we're building with TGL has been infectious. Serena and Venus represent an important part of not just TMRW Sports and TGL's mission of access to sports for kids and families, but also an important part of the spirit and purpose of LA Golf Club."
Ohanian added: "Los Angeles is the perfect home for our TGL team. This city embodies the intersection of sports, technology, and entertainment, making it an ideal backdrop for the innovation and excitement we aim to bring to the world of golf and its fans.
"We see tremendous opportunities to leverage technology to bring golf closer to its fans and to provide an immersive and interactive experience that will captivate both seasoned golf enthusiasts and new fans."