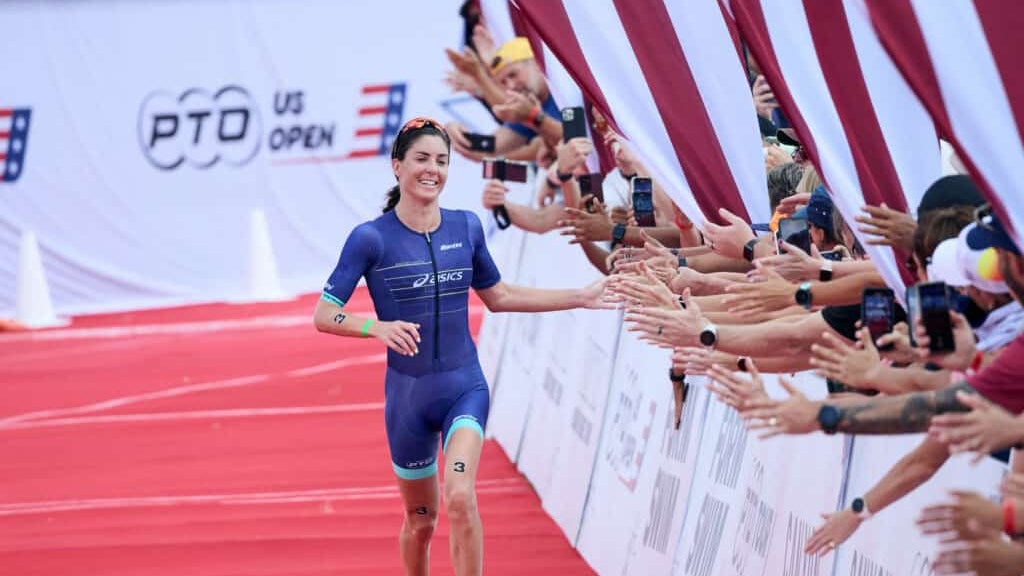 The athlete-backed Professional Triathletes Organisation (PTO) has completed a Series B round of funding reported to be valued at $30 million.
The round, announced today (December 23), was led by private equity fund Divergent Investments and also included Sequoia Capital's Sir Michael Moritz and media and entertainment giant Warner Bros. Discovery (WBD).
The funding will be used to expand the PTO's portfolio of events and increase prize money offered to athletes, according to the Financial Times.
Moritz is a repeat investor, having been the sole participant of the PTO's Series A round, while venture capital firm Eckuity became an investor in March this year.
The PTO has said that, since Divergent's subsequent investment in May, it has been working closely with the company "to strengthen its sustainability footprint, to build its machine intelligence systems, and to explore new lines of business."
Divergent's involvement with the PTO is said to be predicated on a strategy of investing "exclusively in companies which have a positive effect on customers and communities and where they are able to generate superior, sustainable, and risk-adjusted returns."
The PTO has pointed to the growing profiles, prize funds, and audiences of the events it organizes as evidence of it delivering on its vision to elevate and grow the sport of triathlon.
This year alone it has signed major broadcast deals with the likes of US national network Fox, sports streaming service DAZN, Canadian public service broadcaster CBC, and, perhaps most significantly, WBD (covering 50 countries across Europe).
WBD's deepened involvement via the Series B funding round has seen the PTO characterize it now as "a strategic partner for its athlete-led approach and future growth plans." It reflects a wider trend of WBD investing in properties that it also broadcasts.
Andrew Georgiou, president and managing director of WBD Sports Europe, said: "Working closely with rightsholders is a fundamental part of Warner Bros. Discovery's strength in sport and the foundation of how we use our scale, expertise, and platforms to help grow sports and their events. This is at the heart of why we are investing in the PTO and deepening our relationship, providing the opportunity to sit alongside them and have a real impact in driving and developing its properties and the sport of triathlon more widely.
"We have seen the potential of the PTO Tour and the benefits we can bring the sport first hand since our media rights relationship began in 2021, expanding this year to present the first year of the Tour on our channels and platforms across Europe. Triathletes have some of the most compelling stories in sport, so we are excited by the opportunity to provide them with an even greater platform and chance to connect with today's fans and new, broader audiences into the future."
This year's inaugural season of the PTO Tour, the new series of flagship events under one banner, generated a global TV and streaming audience of 23.1 million, according to the PTO.
The 2023 edition is set to be expanded with the addition of the European Open and the Asian Open. The full 2023 PTO Tour race lineup and dates are due to be announced early next year.
This year has also seen the PTO renew its content partnership with video production and distribution agency Story10, enlist sports agency Two Circles for marketing support, and partner with Endeavor Streaming for the launch of a new over-the-top platform.
Chris Kermode, who was named as the new executive chair of the PTO in October, said of the new funding: "The successful raise is further validation of the PTO's athlete-led model and broadcast and content-led strategy. Our multi-year broadcast agreement with Warner Bros. Discovery was a significant milestone when we announced it in July, and their decision to become a first-time strategic investor in the PTO is testament to the longer-term opportunity of growing and commercializing triathlon."
"There is still much to do; we are only at the start of our journey, but I am confident that we are on the right path. This is an exciting opportunity to modernize a sport and give these ultimate endurance athletes the opportunity to showcase their extraordinary talents while being rewarded appropriately."