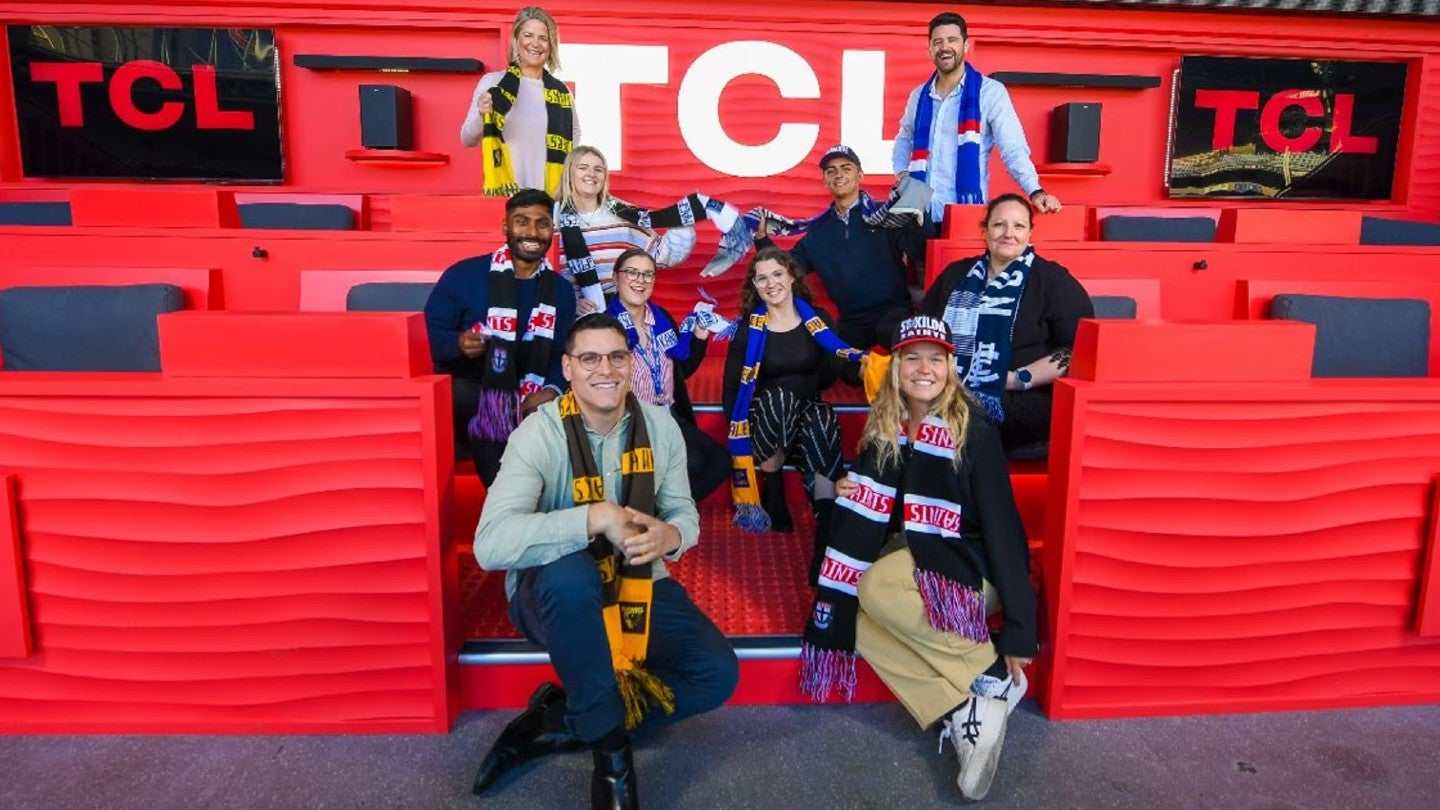 Australian football's AFL has brought in Chinese television and consumer electronics manufacturer TCL Electronics as the league's official TV and whitegoods partner.
As part of the deal, TCL Electronics also becomes a partner of Marvel Stadium, the 53,000-seat venue in Victoria whose offices serve as the headquarters of the AFL, and will host key customers, suppliers, and retailers throughout the year within the stadium's TCL Supersuite and at AFL events.
The deal comes as TCL moves to increase its sport sponsorship agreements this year.
Last week, the electronics manufacturer announced it had become a tournament sponsor for the 2023-26 cycle of South American soccer's top-tier Copa Libertadores club competition.
In January, meanwhile, the company entered into a multi-year commercial deal with American football's NFL, becoming the league's official TV partner.
Last month (February), it was announced TCL had struck an extension of its sponsorship deal covering motor racing's F1 Australian Grand Prix, incorporating this year's event on April 2.
Last week's opening round of the 2023 AFL season delivered strong audiences for domestic rightsholder Seven Network after more than 4.4 million viewers tuned in to the commercial broadcaster's lineup of matches.
The round was also the third-highest attended in history, with 392,248 fans attending the nine games that took place across the country.
Ahead of the season, the league also announced it had agreed an exclusive 10-year retail and merchandising partnership with Fanatics, marking the digital sports platform and e-commerce company's first tie-up with a sports league in the country.
The long-term deal sees Fanatics replace PlayCorp, the league's retail partner of 30 years, and serve as an official partner of the AFL and women's AFLW.