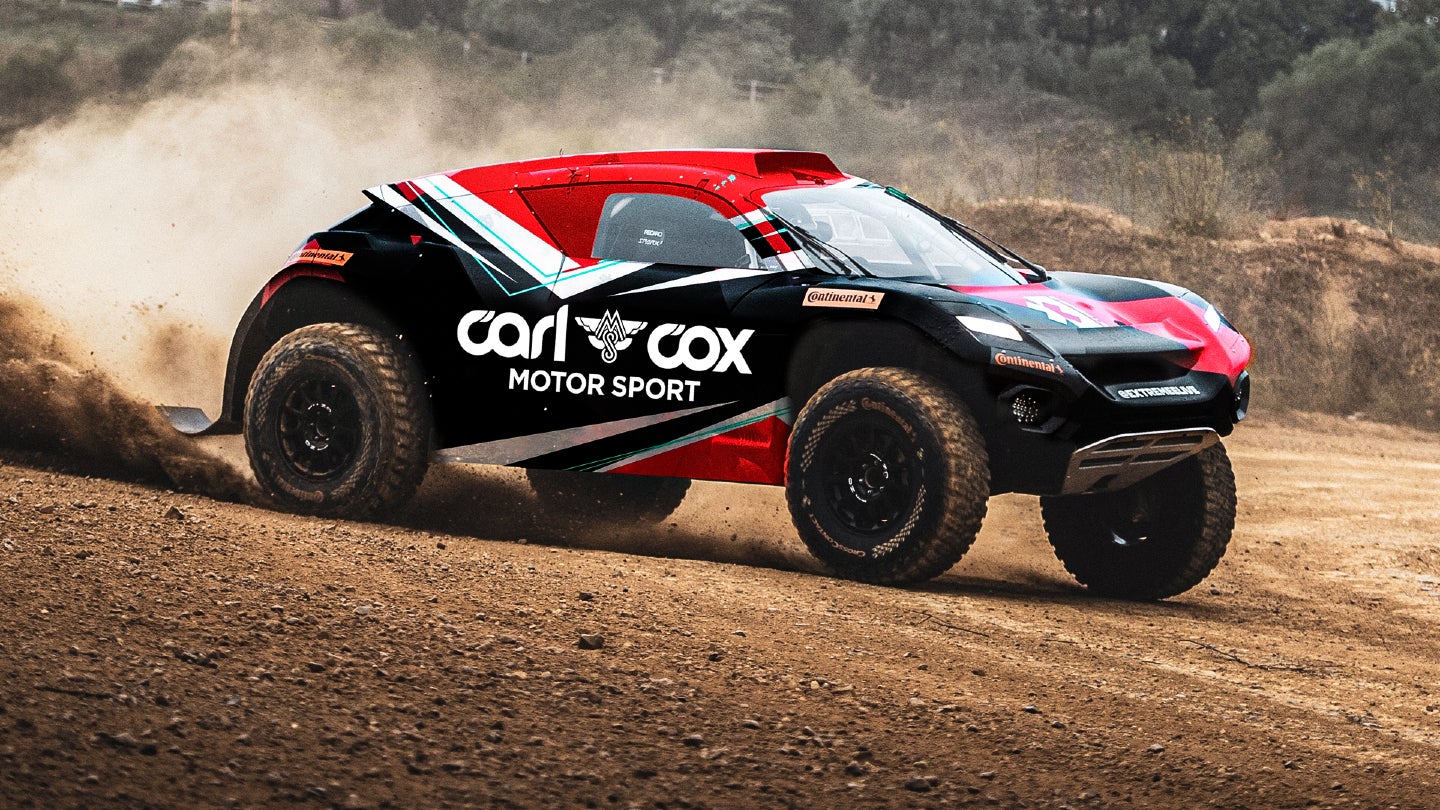 Carl Cox, the acclaimed DJ and electronic music artist, will enter his own team in the upcoming season of the Extreme E all-electric SUV motor racing series.
Carl Cox Motorsport Extreme E, part of Cox's wider Carl Cox Motorsport outfit setup established by the DJ in 2013, becomes the 10th team on the grid, joining the likes of those owned by racing drivers Lewis Hamilton (X44 Vida Carbon Racing), Nico Rosberg (Rosberg X Racing), Jenson Button (JBXE), and Carlos Sainz Snr. (Acciona | Sainz XE Team).
The third season of Extreme E begins in Saudi Arabia on March 11 and 12.
Carl Cox Motorsport competes in the likes of the prestigious Isle of Man TT motorcycle races, the Sidecar World Championship, and the Supercars Championship touring car series in Australia.
Cox also established the Carl Cox Motorsport Cup grassroots series in New Zealand, which is now in its twelfth year.
He is a competitive drag racer himself, with a personal best to date of 5.9 seconds for a quarter mile (0.4km) reaching 252mph (406kmh) in 2021 in his custom-built drag car.
The idea for the Carl Cox Motorsport Extreme E team came about following Cox's attendance of last season's double-header event in Sardinia, and the will be actively supporting Extreme E's environmental projects.
Cox said: "I'm here to make a difference. To have the opportunity to be part of something so dynamic on four wheels is a dream come true. Racing, like music, is in my blood and I'm going to bring my passion and energy into this series and build something special.
"Participating in electric racing is new to me but I'm a fast learner and will bring my hard earned know how and experience into the mix at Extreme E. Carl Cox Motorsports is here to take on all comers and we are going to jump straight in. We are in it to win it."
Alejandro Agag, founder and chief executive of Extreme E, added: "We are incredibly excited to welcome Carl and his Carl Cox Motorsport Extreme E team to the championship. We all know Carl for the superstar he is, but beyond his talents in music it is clear his passion for motorsport runs deep. We can't wait to work with him and his team as we help them on their journey into sustainable racing.
"A true icon in music and entertainment Carl will be an important beacon for our series, bringing a whole new energy to the championship and our mission to raise awareness around the world about important climate and societal issues, and their solutions. The grid continues to offer up excitement for our fans, and the countdown to season three is officially on."
Today's (January 11) announcement follows yesterday's (January 10) news that Spanish tennis legend Rafael Nadal will enter his own team for this year's inaugural season of the UIM E1 World Championship all-electric powerboating series – another series founded and run by Agag, who also founded the Formula E electric motor racing series.