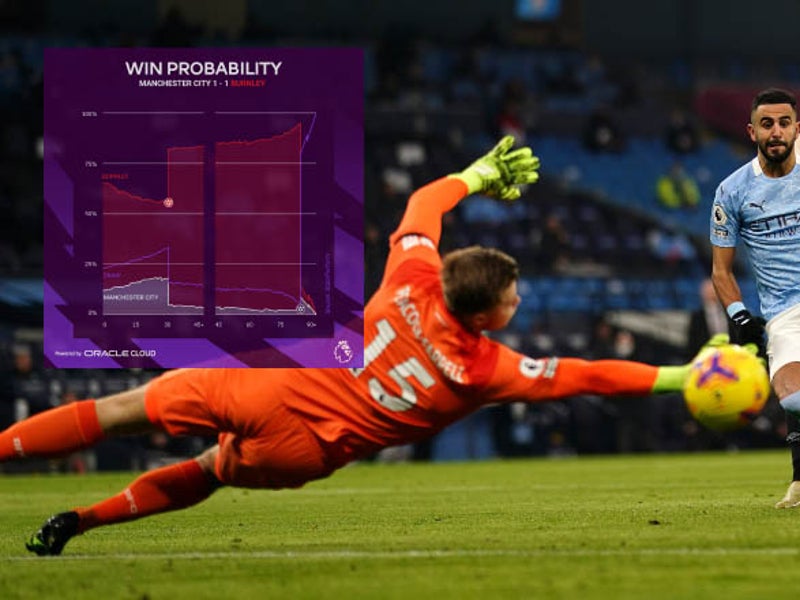 English soccer's top-tier Premier League has partnered with Oracle, the US software giant, which is now serving as its official cloud technology provider.
The partnership will revolve around Oracle creating advanced player performance data and statistics which will be shown, in real time, in domestic and international broadcast coverage of the league.
The official 'Match Insights – Powered by Oracle Cloud' tool will be unveiled at the start of the 2021-22 Premier League campaign on 14 August, and will revolve around three main features.
These are: Average Formation, which tracks the positions of all players both in and out of possession, showing how teams react to changes in the opposition's tactics; Live Win Probability, which calculates the likely result of the match as the action progresses; and Momentum Tracker, which measures how likely the team in possession is to score a goal within 10 seconds of the measurement.
The Premier League has also chosen Oracle to be its data, analytics and machine learning provider.
Richard Masters, the league's chief executive, said: "Oracle is a global brand with a great track record of driving innovation, and we look forward to working together to bring new levels of engagement to fans around the world."
Ariel Kelman, executive vice-president and chief marketing officer at Oracle, added: "Combining Oracle's machine learning expertise with the Premier League's wealth of football data is a significant merger of technology and sport… The margins for error in the Premier League are very small, so the data is crucial."
The Premier League has said that additional match insights will be introduced throughout the 2021-22 season.
In March, Oracle entered into a strategic multi-year partnership with Red Bull Racing, one of the top teams in Formula 1 motor racing, and last month it stepped up its engagement with SailGP, the international sailing series, extending its deal to be the series' global data analytics partner by three years.