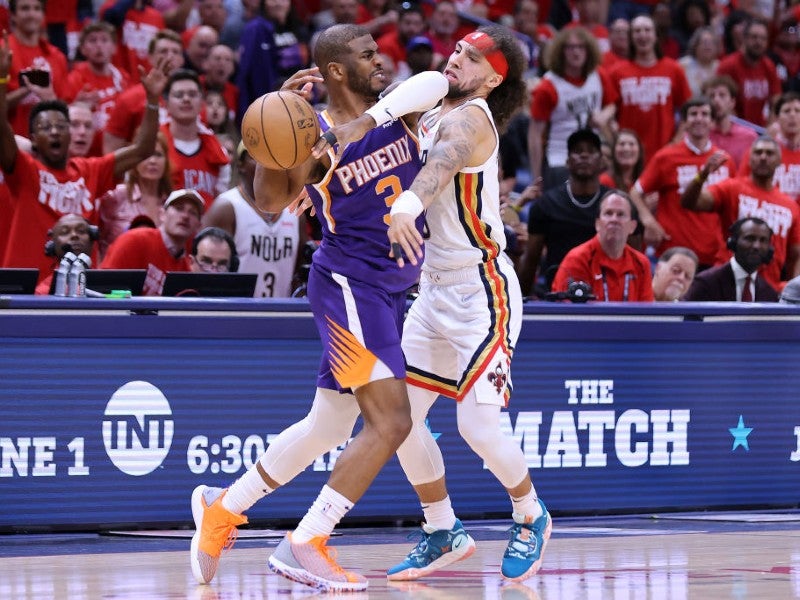 North American basketball's NBA, alongside that league's Players Association (NBAPA), has entered into a commercial deal with Hasbro, a global toy and entertainment products firm, for the return of the Starting Lineup collectibles brand.
The Starting Lineup collectible range, a brand of sports action figures produced by Hasbro between 1988 and 2001 which was then discontinued until 2017, will launch later this year, it was announced today (June 29) with NBA legendary players having their figures included for the first time.
The brand is being launched by Hasbro alongside Fanatics, the sportswear and equipment retailer which launched a dedicated collectibles division in 2021.
The products will be available through Hasbro and the various Fanatics online sites and official league stores.
The introduction of legendary NBA players "will be the first of an all-new era of major athletes joining its classic heritage", according to the announcement.
Hasbro will also be working with OneTeam Partners, a US firm, on the athlete-based creative marketing campaign.
Eric Nyman, president and chief operating officer of Hasbro, said: "The NBA and NBPA are tremendous partners for the return of the Starting Lineup brand, and we cannot wait for fans to experience some of the biggest names in the league as action figures."
Brian Keegan, the NBA's head of trading cards, memorabilia, and hardwoods, added: "Through our partnership with Hasbro, these figures provide our fans a unique opportunity to build upon their connection to our game and their favorite players."
Earlier today, it was announced the NBA had teamed up with US software development firm Niantic to launch NBA All-World, a new mobile game designed to "place NBA fans into the real-world metaverse."
That partnership, also struck with the NBA, will see the free-to-play game use geolocation tools to allow players to find each other and challenge them to games on their smartphones. The game concept is similar to Niantic's previous project Pokemon Go.