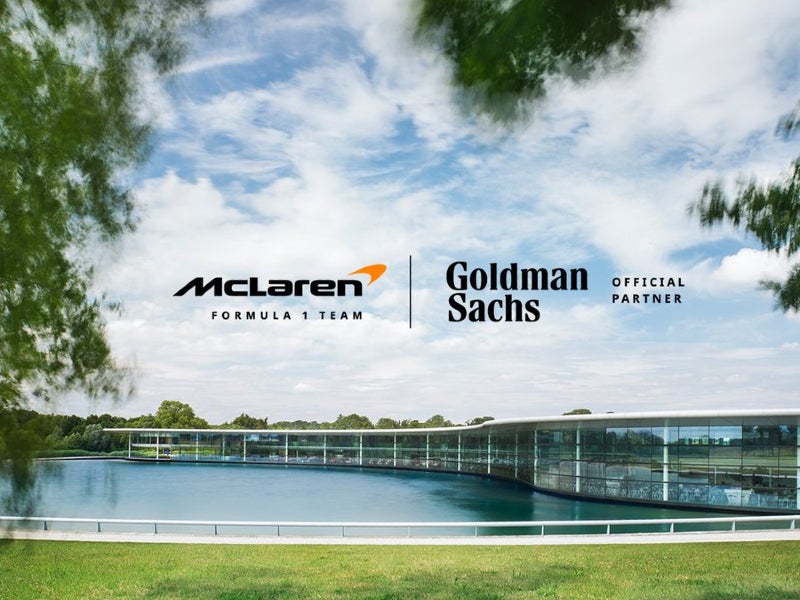 McLaren, one of the heavyweight teams from motor racing's iconic Formula 1 (F1) series, has brought on board global investment bank Goldman Sachs as a sponsor, in a multi-year deal announced today (June 21).
The agreement, McLaren has said, "brings together two high-performance organizations with a focus on excellence."
From the next grand prix – at Silverstone, in the UK – onwards, the firm's branding will be carried on the livery of the McLaren MCL36 race cars for the remainder of the 2022 F1 season and beyond.
The duo, according to the announcement, will "use their combined expertise to drive change faster in McLaren's journey to a more sustainable future."
The team has previously stated it wishes to achieve net-zero in terms of carbon emissions by 2040.
Zak Brown, chief executive at McLaren Racing, said: " As we work to achieve our bold long-term goals, Goldman Sachs' support will provide an invaluable boost in fast-tracking our progress.
"Goldman Sachs will be a key partner in our sustainability journey."
Fiona Carter, Goldman Sachs' chief marketing officer, added: "Goldman Sachs and McLaren share an ambition to accelerate progress for the fans, our clients and in our communities. Together we're excited to see what's possible when we push our collective technical and intellectual expertise to the limit."
In late May, McLaren entered into a multi-season commercial deal with Cadence Design Systems, a computational software company.
Through the deal, Cadence is designated an official technology partner of McLaren and will give the team access to the "innovative aerodynamic prediction tools" of its Fidelity CFD Software.
Cadence was the latest in a string of tech partnerships that McLaren has struck across the last few months, including with financial and commodity marketplaces and exchanges operator Intercontinental Exchange, cryptocurrency exchange OKX, and cloud computing and virtualization company VMware.
Mclaren, ahead of the British Grand Prix at Silverstone on July 3, currently sit in fourth position in the 10-team F1 Constructors' Championship.