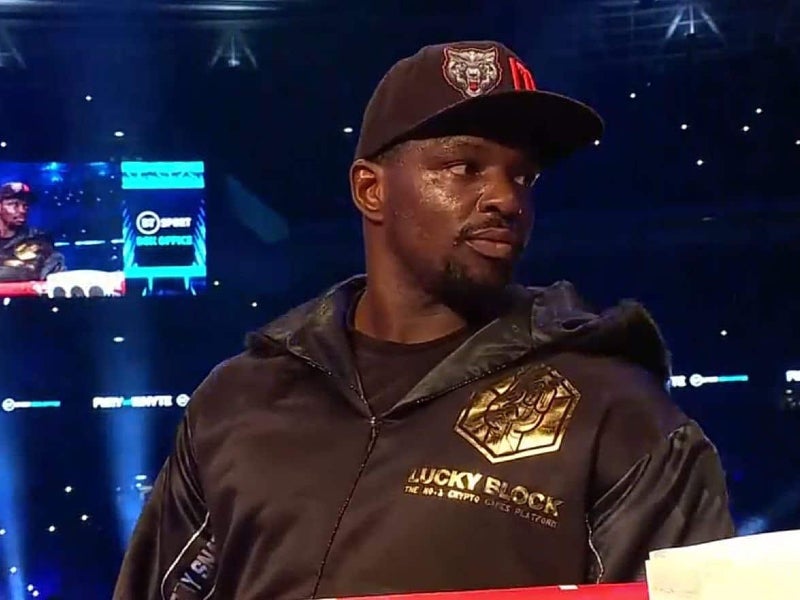 Heavyweight boxer Dillian Whyte has become the latest brand ambassador of cryptocurrency sports games platform Lucky Block ahead of his heavyweight title fight against Tyson Fury at London's Wembley Stadium tomorrow (April 23).
As an ambassador, Whyte will appear as a guest on Lucky Block's YouTube boxing podcast channel Fighting On the Inside, which is due to launch in May and promote cryptocurrency to boxing fans.
Whyte said: "Very pleased to have tied-up with a new coin that is set to be going places and wants everyone to be a winner with the great rewards for all they have going.
"It opens up a chance for me to use my fighting talents to introduce boxing fans to crypto and the benefits it has to offer. Hopefully, this tie-up will also lead to some of the crypto community to start paying attention to boxing too."
Along with engaging boxing fans through Fighting on the Inside, Lucky Block will use the podcast to support the 'Gloves Up, Knives Down' campaign, a Nottingham-based initiative set up to encourage youth participation in the sport and avoid knife crime.
The addition of Whyte bolsters Lucky Block's presence in boxing, having partnered with six professionals, including welterweight Florian Marku. New ambassadors are due to be announced next week.
Scott Ryder, Lucky Block chief executive, said: "It was an opportunity to put the Lucky Block platform on the map in a huge way as we ready for the launch of our prize draws and our NFT sales melt-up.
"Together, Lucky Block and Dillian Whyte can beat the odds and show the world that with hard work anyone can achieve their dreams."
Meanwhile, Eterlast, the European sports and entertainment NFT studio, has partnered with Queensberry Promotions, the business of top UK boxing promoter Frank Warren, to release non-fungible tokens (NFTs) from this weekend's fight between Whyte and Fury.
Under the partnership, the pair will release a range of NFTs featuring key moments in the heavyweight title fight, which will be available to buy, trade, and sell via House of Boxing, Eterlast's newly launched web3 platform dedicated to boxing.
The partnership will also see Eterlast create unique NFT experiences using iconic moments from Queensberry's archives, including fights involving legends Frank Bruno, Prince Naseem Hamed, and Ricky Hatton.
The deal was brokered by sports media company River Media.
Warren said: "We're offering a new way for boxing fans and enthusiasts to become more involved with the big personalities and historic moments in our great sport.
"Tyson's fight this weekend will be momentous and those watching will be able to collect those key moments much like they would with a photo or a poster. In the long term, we are using our vast archive of some of boxing's greatest events to create exceptional experiences for fans."
Joan Roure, founder and chief executive of Eterlast, said: "Boxing is one of the most legendary sports forged by unforgettable moments that have shaped the passion of millions of fans.
"House of Boxing is on the mission to become the go-to web3 platform for the global boxing community where fans will be able to collect, play and access unique experiences."