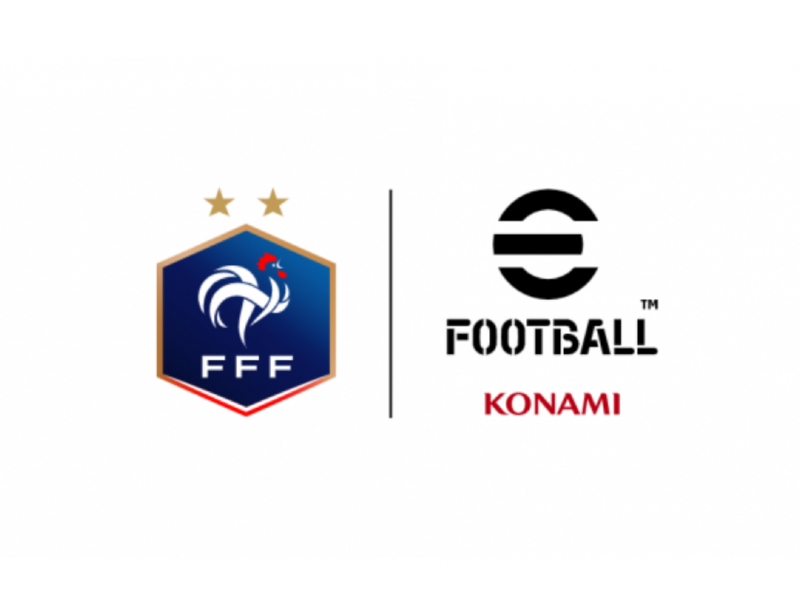 The French Football Federation (FFF) national body has today (August 11) announced a multi-year deal with Konami, the Japanese video game developer.
The partnership, Konami has said, will "incorporate many different commercial, imagery, and activation rights."
Principle amongst those, the game developer will become the French national team's official soccer video game partner.
This will involve the FFF being "integrated into a selection of esports events featuring other licensed national associations."
Francois Vasseur, the FFF's managing director, said: "We have the same ambition to innovate and to propose to the fans of soccer and gaming the best experiences and enjoyment.
"Konami's worldwide presence will enable the French national team to reach a broader global audience and their expertise is a great opportunity to accelerate the growth of French esports."
Naoki Morita, European president of Konami Digital Entertainment, added: "Partnering with the national association of a soccer-obsessed nation like France is amazing, and add to that the fact they are also a team of such significant heritage and prestige – this is very significant for us."
The last major soccer partnership struck by Konami came in early July, when the company announced a new and exclusive global deal with Inter Milan, the Italian giants.
Under a multi-year agreement, Konami has become the Serie A club's global football video game partner, youth development center partner, and training kit sponsor.
The last commercial move of significance from the FFF, meanwhile, came in mid-June, when the federation extended its commercial partnership with Orange, the local telecommunications operator, for the next four years.
Through the renewal, which runs until 2026, Orange will continue to support the men's, women's, and amateur French national teams. The period includes major tournaments such as this year's Women's Euros and men's World Cup in Qatar, the 2023 Women's World Cup, and the men's Euro 2024.
The new deal will take the association between Orange and the FFF up to eight years.
Other top-tier FFF partners include Nike, EDF, and Uber Eats.
Image Credit: Konami