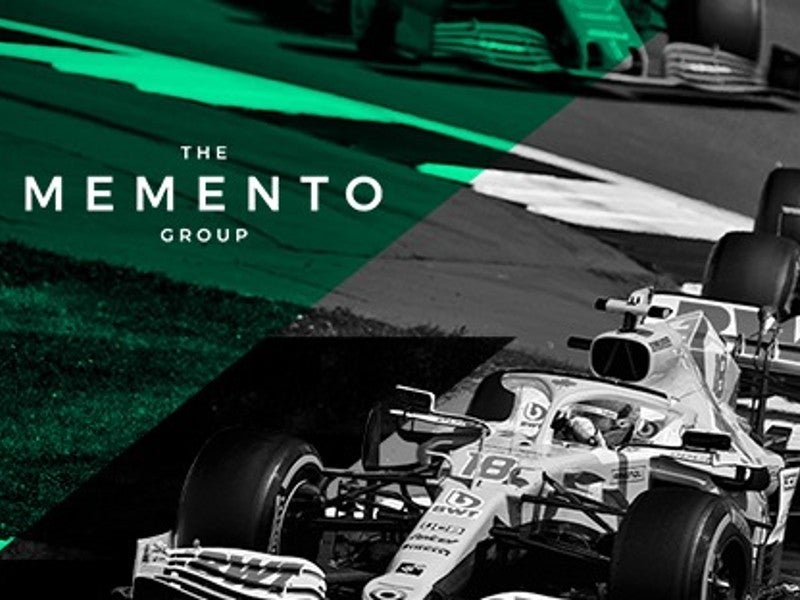 Motor racing's prestigious Formula 1 (F1) series has extended its licensing agreement with global sports memorabilia firm The Memento Group (TMG) until 2025.
The four-year extension will see TMG continue to produce Formula 1 team merchandise on F1Authentics.com, the series' official online shop and auction platform.
The group has held the license to operate the website since 2019, as well as the Paddock Club boutique at grands prix around the world, auctioning and selling official memorabilia licensed by teams and re-purposing items to create limited-edition race products.
As part of the extension, TMG has also gained rights to sell classic F1 race cars and show cars, including a ready-to-race 1990 Leyton House CG901, 1993 Williams FW14, 1995 Williams FW18 show car, and 1997 McLaren MP4-12 show car.
Barry Gough, founder and chief executive of TMG, said: "We have worked tirelessly with our partners at F1 to create the ultimate destination for fans of the sport and this contract is recognition for what we have achieved to date and this [classic car] auction demonstrates how we can enhance further our support of the world's greatest motorsport in the future."
TMG holds a multi-year agreement with F1 team McLaren Racing. The deal, struck earlier this year, sees McLaren release official components and bodywork, heritage items, and racewear pieces for TMG to sell.
The memorabilia firm also has a multi-year partnership with mixed martial arts series the Ultimate Fighting Championship. That deal saw the pair launch an online store to act as a marketplace for the series in January.
Brandon Snow, F1's managing director of commerical, said: "Since 2019, we have entrusted TMG to help us create and operate a safe and secure online platform for F1 fans to browse, discover and purchase authentic, certified, F1 memorabilia.
"Over the past three years, our partnership has gone from strength to strength. We look forward to continuing this journey and offering our fans more opportunities to own their own unique piece of F1 history."
Last month (June) F1 renewed its licensing agreement with Fanatics on the back of increased global sales. Under that deal, the US online sportswear and equipment retailer retained global e-commerce and manufacturing rights to the series.
F1 first teamed up with Fanatics in 2018 and moved its online store to Fanatics' Cloud Commerce technology in 2020. The move has been credited with growing merchandise sales by almost 200% due to its quick navigation for fans across online and mobile sites.
The 2022 F1 season continues with the Austrian Grand Prix on July 10.