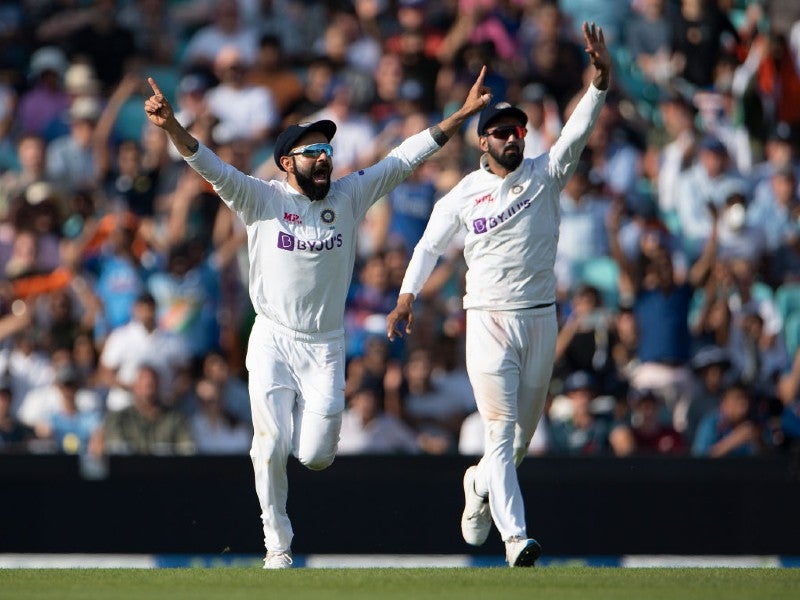 Byju's, an educational technology firm, has retained its position as shirt sponsor of that country's men's national cricket team, through an extension of its existing deal with the Board of Control for Cricket in India (BCCI).
The extension runs for the next 18 months, until the end of 2023, and comes after the previous deal between the two expired at the end of March this year. It has been estimated to have a value of $5 million overall.
The firm first became the Indian national team's front-of-shirt sponsor in September 2019, replacing mobile smartphone brand Oppo (which at that point was looking to exit its own deal ahead of schedule).
The ITW Mworx agency led the extension discussions after ITW Universe brokered the original partnership between the pair three years ago.
The renewal covers multiple high-profile test series' for India, as well as the ICC Twenty20 World Cup later this year, as well as that country hosting the ICC Cricket World Cup in October and November next year.
It was first reported in March this year, and indeed the ongoing India v South Africa Twenty20 series sees the brand's logo adorning the front of India's shirts.
Oppo's original deal had been initially intended to last until 2022, but it was decided at that point to end the agreement early.
Nikhil Vyas, co-founder and chief executive at ITW Mworx, said: "A global education company such as Byju's understands the value of associating with a national team representing a passionate fanbase of 1.4 billion people globally, using it as a key resource to leverage throughout the year. I am delighted that they have decided to extend their association for another term.
The original agreement from 2019 has been worth just under $600,000 per bilateral series match and just under $195,000 per game in an International Cricket Council (ICC) event.
The extension means that Byju's branding continues to be on the front of the Indian team's shirts during the ICC T20 World Cup in Australia later this year, for which India are one of the favorites.
Byju's is also an ICC global partner, courtesy of a deal struck in February last year running through to late 2023, which gives the firm extensive in-venue, broadcast, and digital rights at ICC events.