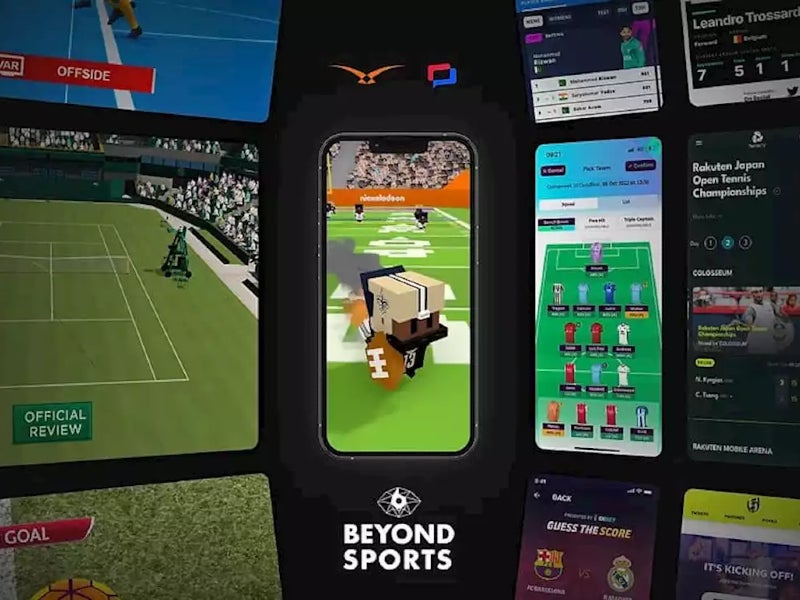 Sony, the Japanese technology and media conglomerate, has acquired Dutch artificial intelligence (AI) visualization firm Beyond Sports.
In an announcement yesterday (November 7), Sony said the purchase was key to providing its clients with "the very best end-to-end services in the sports data and tech space."
Hiroshi Kawano, corporate executive and executive vice president of Sony Corporation, said: "We are confident that the acquisition of Beyond Sports will further strengthen our sports business to realize new sports entertainment bridging live and virtual worlds.
"By maximizing Beyond Sports' technology and expertise, we aim to create new sports entertainment experiences that unlock the power and emotion of sports."
Beyond Sports' proprietary visualization engine can create content for the likes of broadcasting, the metaverse, athlete training, and brand campaigns primarily as a means of driving engagement.
Its services are used by the likes of sports broadcaster ESPN, Dutch soccer's Eredivisie and KNVB, American football's NFL, and ice hockey's NHL.
The company will sit alongside video technology firm Hawk-Eye Innovations, which Sony bought in 2011, and Hawk-Eye's then-digital services and solutions division Pulselive as part of Sony's sports business.
Sony's suggestion that the purchase will help it to build out its end-to-end sports tech offer is based on the possibilities offered by Beyond's visualization tech complementing the data tracking of Hawk-Eye and the digital outputs of Pulselive.
Rufus Hack, chief executive of Hawk-Eye and Pulselive said: "We are delighted to welcome Beyond Sports as we further strengthen Sony's sports business. We feel that marrying the unique capabilities of Beyond Sports alongside the incredible businesses of Hawk-Eye and Pulselive will truly enhance our ambition to be a strategic partner to the world's biggest sports leagues.
"Beyond Sports has an incredible reputation in the sports industry for delivering world-class data and using that data to create new and immersive sports content experiences. We are excited to continue to build out the breadth and distinctiveness of our capabilities and feel the data tracking expertise of Hawk-Eye paired with the data visualization expertise of Beyond Sport will be a winning combination for our clients."
Sander Schouten, founder and chief executive of Beyond Sports, added: "We couldn't be happier to be joining Sony's sports businesses. Hawk-Eye and Pulselive offer an incredible suite of products and services to their clients globally, across different sports and end-user touchpoints, and we're excited to add ourselves to these conversations.
"Our vision at Beyond Sports has always been to challenge the status quo when it comes to sports data, data visualization, and sports content consumption, and we will keep on doing so for the benefit of everyone involved. We believe that we can accelerate that process alongside the existing businesses, to fully utilize the combined potential and cater to the needs of the new generation of sports fans."