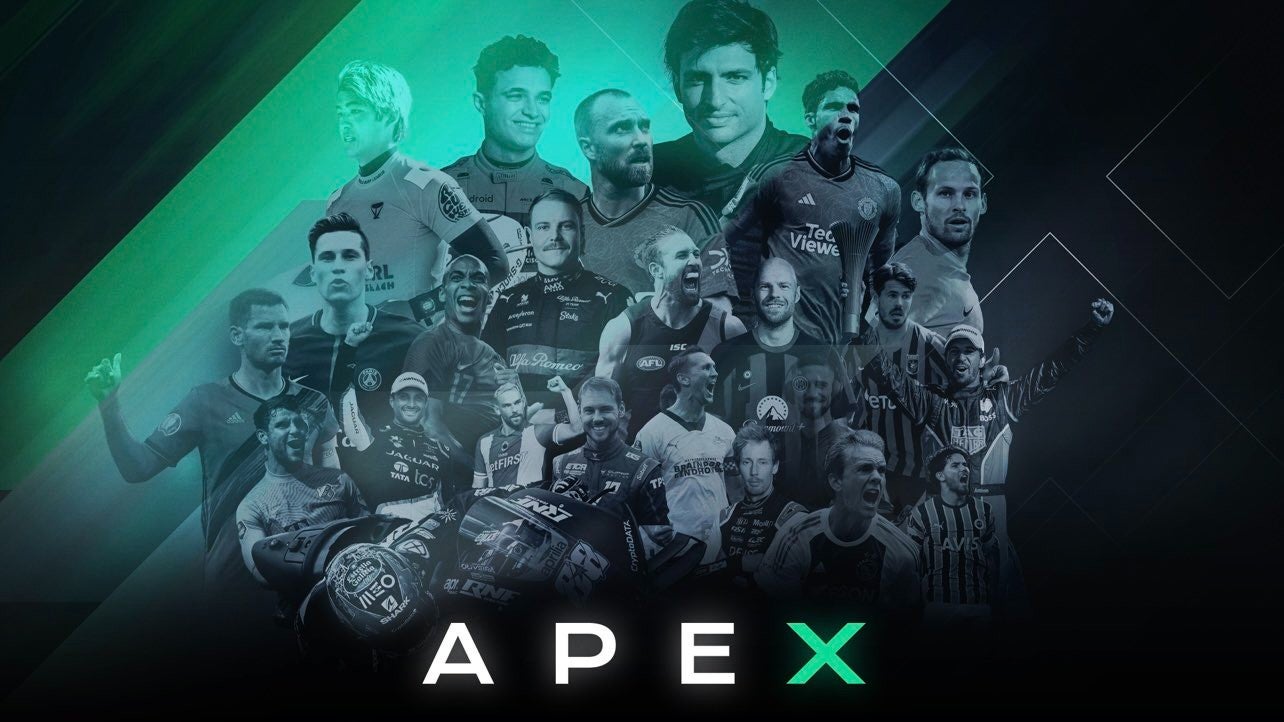 The deal
Apex, the sports and entertainment investment company, has launched a new €50 million athlete-driven fund backed by several high-profile names from the world of sports.
Formula 1 stars Lando Norris and Carlos Sainz and international soccer players Raphaël Varane and Christian Eriksen lead the list of athletes that have joined the Portugual-based firm's Elite Performance Fund.
The company said the investment vehicle is "poised to reshape the landscape of sports, media, and entertainment by channeling the expertise and vision of world-renowned athletes."
Investors will gain "privileged access" to a diverse portfolio managed by Apex's team.
Why it matters
Athletes are increasingly becoming brands in their own right and are seeking to maximize their value while still playing.
There has been a significant growth in the number of athletes investing in business ventures as they look to diversify and prepare for life after they retire.
Apex positions itself as a unique player in the investment market through its direct partnership with elite athletes.
In total, Apex works with more than 70 athletes in 15 different sports and over 30 leagues around the world, (including the English Premier League and WSL, F1, American football's NFL, golf's PGA, and tennis' WTA) and it believes the biggest investment opportunities will be open to them while they're still playing.
Some notable recent athlete investments in sport include former NFL stars Tom Brady and JJ Watt acquiring minority stakes in English soccer clubs Birmingham City and Burnley, respectively, while current NBA star Russell Westbrook purchased a share in Leeds United.
Brady also recently bought a minority stake in the NFL's Oakland Raiders.
A notable recent athlete investment saw NBA superstar Giannis Antetokounmpo become a co-owner of the Los Angeles team from the arena-based TGL golf competition being developed by TMRW Sports in partnership with the PGA Tour.
Jake Kemp, analyst at GlobalData Sport, said: "The trend of athlete investments has emerged on the back of viewed popular success from elsewhere, as athletes have now become more aware of the greater opportunities available to them beyond playing sport. That power of appeal has been rising on the back of successful documentary services airing on streaming services like 'Welcome to Wrexham' on Disney Plus.
"Whilst these types of investments can be expensive exercises for athletes, the US sports market is awash with big money and big player contracts which means there is even greater exposable income for these athletes to invest in other areas. This is why we are seeing so many big sports names getting involved because they can, and any potential success of that investment could have huge benefits for their individual appeal.
"A sports career, no matter how financially lucrative, can be relatively short and so athletes are looking at ways of enhancing their position within sport. This type of move used to come at the end of a career, but athletes are now better understanding the benefits and looking to cash in on that current sporting appeal."
He adds: "It's all about diversifying their own portfolio and aligning with the right brands and properties which befit their own image and setting themselves up for potential exciting opportunities post-playing career.
"We have seen many consortium groups get involved in sporting investments and this enables more athletes to get on board and more money becoming involved whilst mitigating individual risk.
"Athletes have long been seen as their own brand. Michael Jordan revolutionized basketball and, in many ways, founded the playbook on how to successfully translate a sports career into a business empire.
"Players understand their appeal more than ever before and this has been enhanced by social media engagement. Individual athletes can boast hundreds of millions of online followers, meaning they have a huge global reach that few other brands can compete with."
The detail
The list of athlete investors in the Elite Performance Fund also includes F1's Valtteri Bottas, soccer's Jan Vertonghen, Daley Blind, Luuk de Jong, João Mário, and Julian Draxler, and surfer Kanoa Igarashi.
Apex said the launch of the fund "signifies a defining moment" for the company.
Apex was launched in 2020 and has so far closed 15 investments, including with TMRW Sports, the tech-focused sports, media, and entertainment venture founded by golf stars Tiger Woods and Rory McIlroy and sports industry executive Mike McCarley.
It has also invested in several tech companies such as PlaySight, Spalk, MyLads, Footlab, and Full Venue, as well as sports media asset manager ScorePlay.
More reading
Apex launches €50m athlete-driven fund to strengthen investment proposition
Tom Brady to acquire minority stake in Raiders
NBA star Antetokounmpo in as co-owner of TGL's LA side
Our signals coverage is powered by GlobalData's Thematic Engine, which tags millions of data items across six alternative datasets – patents, jobs, deals, company filings, social media mentions, and news — to themes, sectors, and companies. These signals enhance our predictive capabilities, helping us to identify the most disruptive threats across each of the sectors we cover and the companies best placed to succeed.