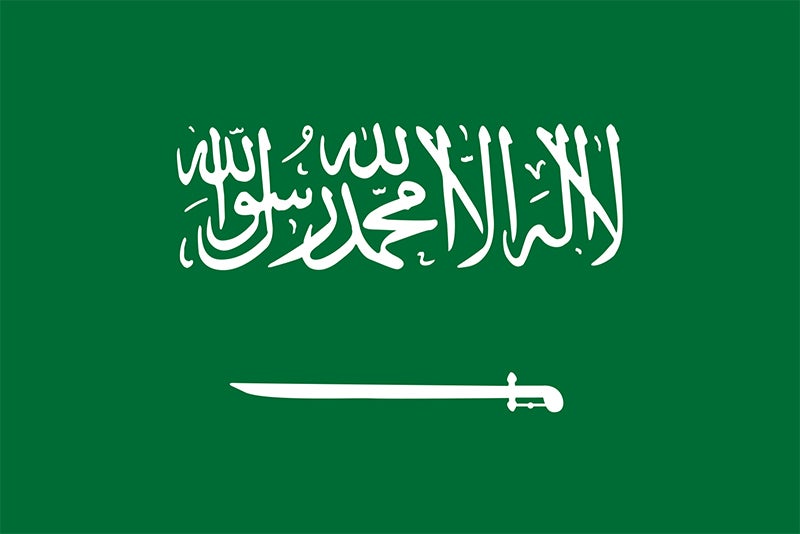 Saudi Arabia has today launched an initiative to attract investment from around the world for its sports clubs, academies and centres.
The venture led by the ministry of sport and entitled NAFES, is an online licensing platform intended to encourage foreign investment in and collaboration with 27 of the country's most popular sports.
The aim is to increase the number of sports organisations and clubs and the level of competition and benefit the economy as a whole.
Investors are being invited to take full ownership of clubs, academies and centres in sports including soccer, basketball, swimming, equestrianism, tennis, esports, gymnastics, cycling and combat sports.
The ministry has claimed that the Saudi Arabian sports economy has grown by 174 per cent in the last three years, while its contribution to gross domestic product has increased by 22 per cent, and that this trend is set to continue, with a focus on the activity and a high level of interest from a young population.
In recent years, and despite concerns from some quarters over its human rights record, the country has become an increasingly popular destination for major events in sports including soccer, motor racing, boxing, tennis and golf.
However, this has yet to be replicated in terms of the production of talent, and NAFES is seen as a step on that road.
The initiative forms part of Saudi Arabia's 'Qualify of Life' sports programme, which comes under Vision 2030, the country's grand plan to diversify its economy and create a more vibrant society.
It is claimed this has already led to record levels of sports participation, increased access, facilities and governance and partnerships with some of the world's biggest sports events and governing bodies.
Until now, the Saudi sports industry has relied on government funds and support to function, but it is now being opened up to the private sector to accelerate the growth and raise capital to increase the number of sports facilities, clubs and coaches.
Prince Abdulaziz bin Turki Al Faisal, the Saudi Arabian sports minister, said: "We are inviting the world to partner with us on our journey of sporting transformation. Our country's incredible passion for sport is well known and, as more get active and take up sport, the economic opportunity is exciting.
"Sport is an integral component of our Kingdom's transformative Vision 2030, and we would not have achieved these massive strides if it were not for the unconditional support by our Kingdom's leadership led by the Custodian of the Two Holy Mosques, King Salman bin Abdulaziz Al Saud, and the Crown Prince HRH Prince Mohammed bin Salman bin Abdulaziz Al Saud."
He added: "NAFES is our invitation to overseas partners to drive our sporting investment to the next level and to collaborate across our sports clubs, academies and centres. It is a turning point for the Kingdom's sports sector. Our message to investors and the private sector both in Saudi Arabia and across the globe is direct and clear – establish your clubs, compete and draw the future path of Saudi sports investment."
Potential investors are invited to visit https://www.mos.gov.sa/ar/nafes/Pages/index_en.html for details on how to apply for the relevant licence.