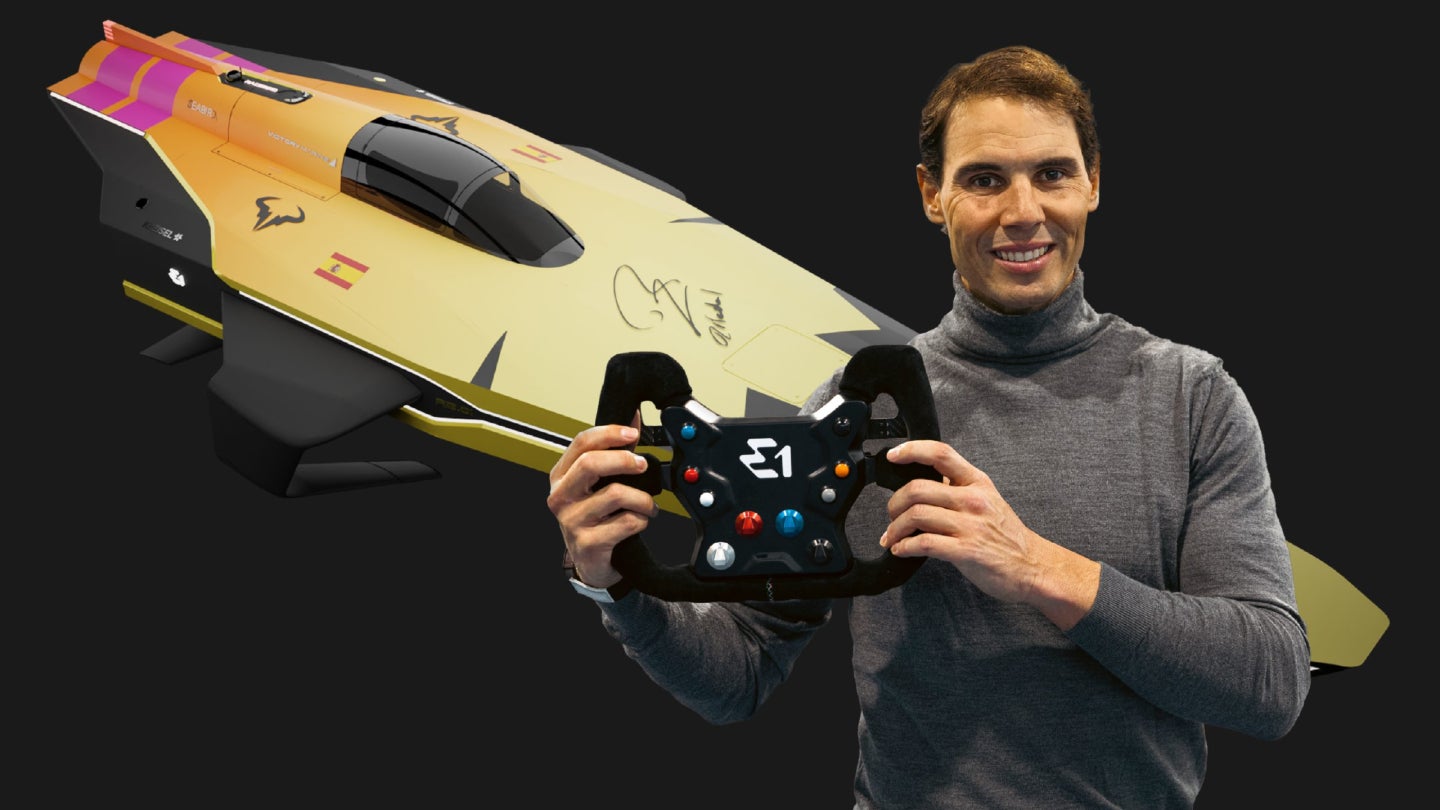 Spanish tennis legend Rafael Nadal will enter his own team for this year's inaugural season of the UIM E1 World Championship all-electric powerboating series.
Nadal's team, as yet unnamed, will be one of 12, each with two pilots competing over two-day events throughout the course of a season.
He joins what E1 has characterized as "a growing list of sports personalities to own an E1 team," including Sergio Perez, of the prestigious Formula 1 motor racing series.
E1 is the first electric raceboat championship sanctioned by the International Powerboating Federation (UIM) governing body.
In addition to owning the team, Nadal will support E1's Blue Action Programme for improving local communities through projects aimed at restoring marine ecosystems along city waterfronts.
He and E1 also plan to launch an international thought leadership event focused on the theme of sport and sustainability.
Nadal said: "I'm really excited to be getting involved with a project like E1 that values sustainability and will make a positive impact on society as a whole, especially in coastal communities. I also like the fact that E1 has a clear mission and is committed to preserving marine ecosystems.
"As a professional athlete, I recognize how making marginal gains has a positive impact on performance. To see this same competitive spirit and approach being applied at E1 to optimize the performance and efficiency of sustainable marine mobility is good news for our oceans."
Alejandro Agag, the co-founder and chairman of E1 and also the founder of the Formula E and Extreme E electric motor racing series, added: "It's incredible news to have a name like Rafael Nadal join the UIM E1 World Championship. He's not only one of the greatest tennis players of all time, he's also a sporting icon who has transcended his sport.
"Speaking with Nadal, I immediately understood how important sustainability is to him and his passion for the ocean. E1's mission is to accelerate clean mobility and restore marine ecosystems, which I know Nadal and his team feel strongly about."
E1 was launched in 2020, with a mission of accelerating clean mobility and restoring marine ecosystems.
UK-based sports and entertainment consultancy PTI Digital is on board to develop a digital strategy for the series and digital production company Curveball for a range of media services.
Partners so far include Simrad, Victory Marine, SeaBird, C-Map, Mercury Racing, Kreisel, and International Insurance Group.
The dates for the inaugural season of E1 have yet to be announced.