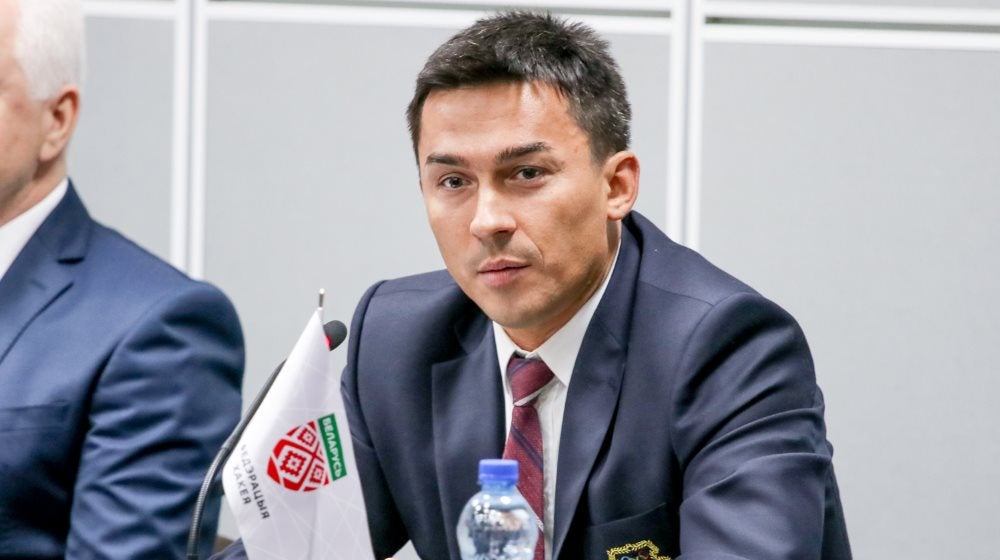 The president of the Ice Hockey Federation of Belarus, Dmitri Baskov, has been suspended from all national and international ice hockey activities until September 2026 by the International Ice Hockey Federation.
Baskov is alleged to have threatened Belarusian athletes into supporting the country's government and to have discriminated against athletes based on their political views.
The IIHF Independent Disciplinary Board carried out a 10-month investigation into the allegations and found sufficient evidence that Baskov had violated the organisation's code of conduct, and was thus deserving of a five-year suspension.
In addition, it found that Baskov had "abused his position as a representative of ice hockey in order to support the current President of Belarus, Alexander Lukashenko", constituting a further violation of the code – and also a violation of the Olympic Charter.
The allegations, in part, relate to the death of Belarusian citizen Roman Bondarenko in November 2020 after he was attacked during an event in the capital Minsk at which the white-red-white ribbons of opposition to the government were being removed by a group of Lukashenko supporters.
While evidence of Baskov's active involvement in the incident was not found, an independent report suggested he was "closely involved in the offence".
The report, produced by the Belarusian Sports Solidarity Foundation, also indicated that Baskov used "his position as a leading sport official to support President Lukashenko," confirming his close personal ties to the president, and also connections between him and two of Lukashenko's sons.
An IIHF statement reads: "Considering the violations which Baskov is found to have committed, the panel is of the opinion that a suspension from all ice hockey activities for a period of five years is adequate."
Baskov was only appointed as the permanent president of the BIHA in September 2020 having been serving as acting head following the resignation of Gennadi Savilov due to disagreements with other board members.
Subsequently, Latvia, which was due to co-host ice hockey's Men's World Championship with Belarus in May and June this year, requested that Belarus be stripped of its co-hosting duties due to the political unrest in the country, and also banned Baskov from entering Latvia due to his political affiliations.
Belarus was ultimately stripped of co-hosting rights for that tournament in January 2021, with the IIHF citing safety and security concerns.
Belarus also had its rights to stage the 2021 UIPM Pentathlon and Laser Run World Championships, an International Biathlon Union event and cycling's Elite Track European Championships all removed.
The upheaval in the country followed the disputed re-election in August last year of Lukashenko, who has been in power since 1994.
More recently, the International Olympic Committee stripped of accreditation two Belarusian coaches accused of trying to force the country's sprinter Kristina Timanovskaya to return home from the Olympic Games in Tokyo.
Tsimanouskaya had criticised team coaches for entering her into the women's 4×400 metres relay when some teammates were found to be ineligible to compete.
She was later quoted as saying that the decision to send her home had come from "high up".