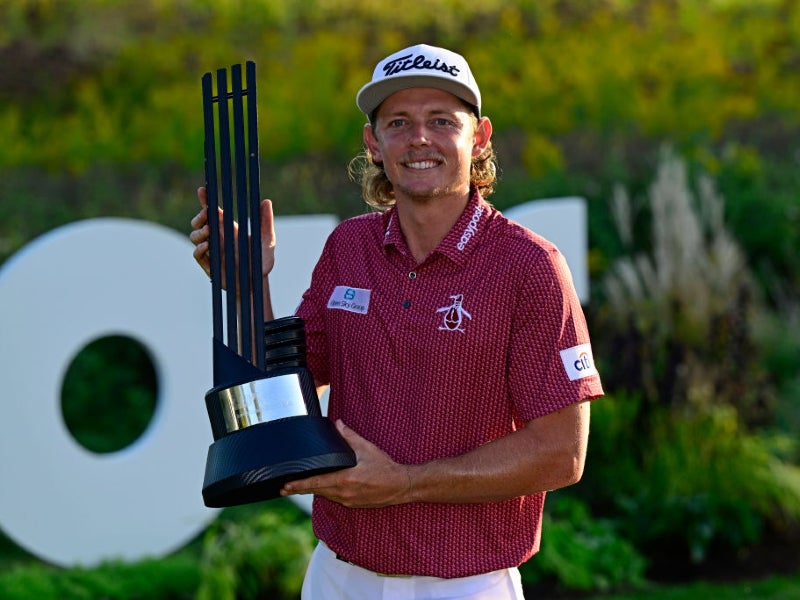 US golf's PGA Tour has filed a countersuit against the Saudi-backed LIV Golf tour accusing it of using its players and the game of golf "to sportswash the recent history of Saudi atrocities."
The counterclaim, filed on Wednesday (September 28), comes in response to an antitrust lawsuit filed by LIV and 11 of its players in August, which claims that the PGA Tour's rules and practices "prevent these independent-contractor golfers from playing when and where they choose" by banning those who choose to move to LIV.
The stated aim of that suit is to "strike down the PGA Tour's anticompetitive rules and practices," but eight of the LIV golfers named in it have since withdrawn their names from the suit.
Of the initial group of player plaintiffs named in the LIV suit, which included high-profile players such as Phil Mickelson, Ian Poulter, Abraham Ancer, and Jason Kokrak, only Matt Jones, Bryson DeChambeau, and Peter Uihlein remain.
In response to LIV's claim of anti-competitive practices, the PGA argues that its new competitor "seeks to wield the antitrust laws as a cudgel instead of engaging in an honest effort to compete in the market for professional golf, while at the same time free-riding on the tour's decades-long investment in tournament promotion for the various tours it operates."
It points out that both LIV and the player plaintiffs knew that the participation in LIV events by PGA Tour members without an agreed release would result in suspension by way of the contractual obligations set out in the PGA Tour's Player Handbook & Tournament Regulations.
It adds that those players chose to make the move anyway "only to enrich themselves in complete disregard of the promises they made to the tour" and that LIV has run a campaign paying its players "astronomical sums of money to induce them to breach their contracts."
The PGA Tour argues that this money, which is being provided by Saudi Arabia's sovereign wealth Public Investment Fund (PIF) as the funder of LIV, is being spent to launder the country's reputation and to further the PIF's Vision 2030 initiatives, which are aimed at diversifying the country's oil wealth.
In addition to countering the premises of LIV's suit, the PGA Tour notes that "there is no actual injury to plaintiffs," with LIV having held "numerous events with full fields and has announced a full season for 2023."
The most recent event on LIV's Invitiational Series ran from September 16 to 18 at Rich Harvest Farms in the US city of Chicago, which Cameron Smith won, taking home $4 million. Uihlein came second ($1.8 million) and Dustin Johnson came third ($1.8 million).
The next event is at Stonehill Golf Course near Bangkok, Thailand, from October 7 to 9.
The PGA Tour also notes that LIV and the player plaintiffs "baked the financial cost of their suspensions into LIV's exorbitant signing bonuses."
In a statement responding to the countersuit, LIV has said: "The tour has made these counterclaims in a transparent effort to divert attention from their anti-competitive conduct. We remain confident that the courts and the justice system will right these wrongs."
LIV players also recently wrote to the Official World Golf Ranking body urging it to grant them ranking points for the series' events in which they compete.
LIV was founded last year and subsequently launched its Invitational Series, for which it is providing more than $400 million in seed money and that is offering more than $250 million in prize money in total.
Image: Quinn Harris/Getty Images