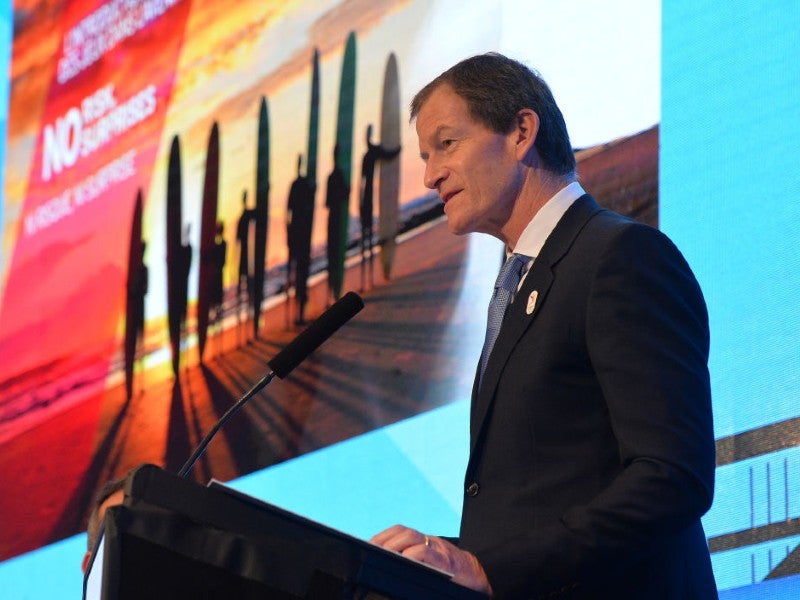 The United States Olympic & Paralympic Committee (USOPC) has elected Gene Sykes, the former chief executive of the Los Angeles 2028 bid committee, to serve as its next chairman.
He will succeed Susanne Lyons when her current term ends on December 31.
Sykes, who oversaw the successful bid campaign to bring the Olympic Games back to Los Angeles, was elected via a vote held by the USOPC board of directors on Friday (July 8).
He will be eligible for re-election to a second term in 2026.
Sarah Hirshland, USOPC chief executive, said: "I offer my congratulations and a warm welcome to Gene on being selected as our next board chair.
"This role requires the ability for us to not only work together as partners but to also bring together the viewpoints of our diverse board and sports ecosystem, and to help set a course for the organization to serve against its mission of holistically supporting athletes, and growing participation in, and prominence of, Olympic and Paralympic sport in the United States."
Sykes currently serves as a co-chairman of global investment bank Goldman Sachs.
He took a leave from the firm in 2015 to join the Los Angeles bid committee as chief executive and oversee the bid campaign that ended in 2017 with the International Olympic Committee awarding the 2028 games to Los Angeles. He stepped down from the role in December 2018.
Sykes said: "I am pleased to accept this role and thankful for the confidence placed in me by the board and the US Olympic and Paralympic community.
"I look forward to working with Sarah, the USOPC staff, our great NGB partners, and all who support the Olympic and Paralympic movements. I am inspired by the opportunity in front of me and am grateful to Susanne for leaving the organization so well-positioned to achieve holistic success – on and off the field of play – as Team USA marches toward Paris 2024, Milan-Cortina 2026, and Los Angeles 2028.
Lyons was appointed to the role of board chair in January 2019 after serving as interim USOPC chief executive from March 2018 to August 2018, and following her tenure as an independent USOPC board member that started in 2010.
She will remain active as board chair through 2022, "ensuring continuity against established board priorities for the year, and assisting board chair-elect Sykes in anticipation of him assuming the role in 2023".
Among Sykes' initial tasks will be to focus on the possible Salt Lake City bid to stage the 2030 Winter Olympics, although Lyons recently stated that USOPC could look to 2034 instead due to economic and political pressures.
Salt Lake City is in the mix as a potential host for the 2030 Winter games alongside Canada's Vancouver and Japan's Sapporo but has also kept the door open to staging the 2034 edition.
Lyons believes there are complexities with hosting in 2030 so close to the summer games in Los Angeles. With only 18 months between the two major sporting events, organizers fear domestic sponsorships will be spread too thin.
Targeted dialogue with host cities is expected to get underway in December this year with the IOC before the hosting rights are officially awarded at the 140th Session in Mumbai in 2023.