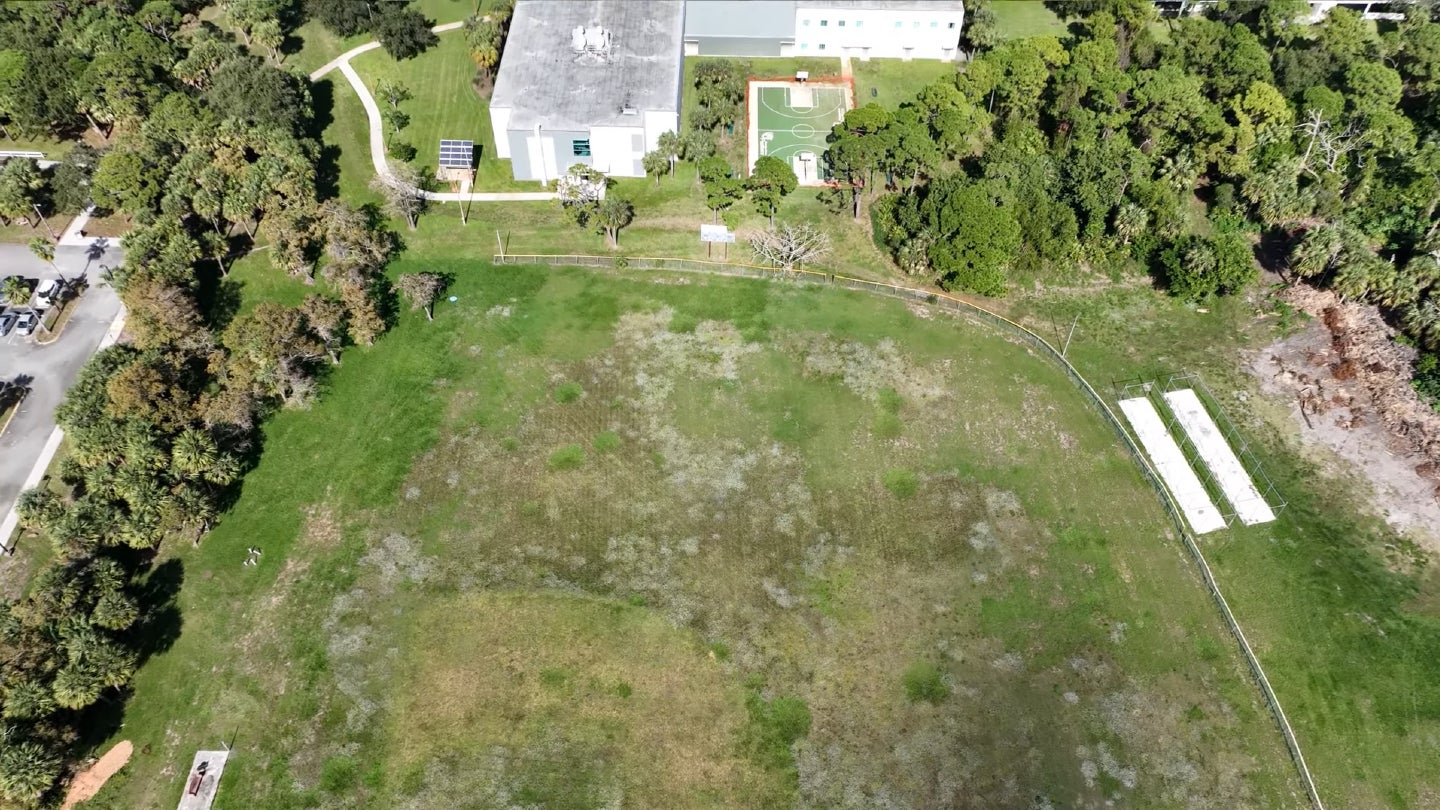 TGL, the innovative, tech-infused golf league to be launched by new sports, media, and entertainment venture TMRW Sports in partnership with US golf's PGA Tour, will be staged in a new custom-built venue at Palm Beach State College (PBSC) in Florida, US.
TMRW, founded by golf stars Tiger Woods and Rory McIlroy and sports industry executive Mike McCarley, and PBSC have agreed a deal to build the venue on a 10-acre (40,470sq m) vacant lot at the college's Palm Beach Gardens campus.
At an event on Monday (December 12), it was announced that the PBSC Board of Trustees had approved a ground lease agreement on November 1 permitting the construction of the facility.
The project is due to break ground in January, and the completed venue will have future uses in sports more generally and in entertainment.
TGL, the inaugural season of which is slated to launch in 2024, was described as a stadium-based format of golf when it was announced, with a "data-rich, virtual course complete with a tech-infused, short-game complex" and a "high-energy, greenside fan experience with every shot live within a two-hour, primetime televised match."
The league will feature 15 regular season matches, as well as semifinals and final matches. Matches will take place weekly on a Monday within a two-hour window on US primetime television.
Major golf champions John Rahm and Justin Thomas are the first players to have signed up as participants.
The partnership with PBSC will see TMRW also provide support for educational and recreational initiatives to benefit students, the college's curricula, and the local area.
There will be opportunities for paid internships, co-op positions, and part-time posts for current students and graduates working across areas including technology, hospitality, and administrative services.
Job fairs will be hosted featuring guest lecturers in sports, business, and entertainment.
Of the choice of location, McCarley said: "The state of Florida, and Palm Beach specifically, emerged as the prime choice as the inaugural home of TGL. Our partnership with Palm Beach State College, which has served the community for nearly 90 years, will not just build upon our commitment to providing more access and opportunities through our tech-focused approach, but also by partnering on education, professional development, and vocational opportunities.
"TMRW Sports plans to tap into the diverse talent pool at Palm Beach State College and will also serve as a resource for students interested in careers in sports, technology, and entertainment."
Ava Parker, president of PBSC, commented: "This is a proud moment in Palm Beach State College's history that promises to advance our institution's recognition as a leader in providing pathways to innovative careers that transform the lives of our students. The TMRW Sports partnership will provide many benefits to the college and provide our students with access to training and employment opportunities in emerging tech fields that will set a strong foundation for their future success."
Kelly Smallridge, president and chief executive of the Business Development Board of Palm Beach County, added: "For 20 years, the Business Development Board has focused on an innovation- and technology-based strategy to recruit and retain companies to Palm Beach County. We are thrilled that TMRW Sports has selected the Palm Beach State College site, which we believe will be a mutually beneficial relationship. We look forward to facilitating the continued growth of the company in our area."
Earlier this month, TMRW announced the appointments of Andrew Macauley as chief technology officer and Katy Chambers Mollica as head of global partnerships.
The company revealed a portfolio of big-name investors last month, including former and current players from across sports such as tennis legends Serena Williams and Andy Murray, Formula 1 drivers Lewis Hamilton and Alex Albon, and NBA basketball stars Stephen Curry and Chris Paul.