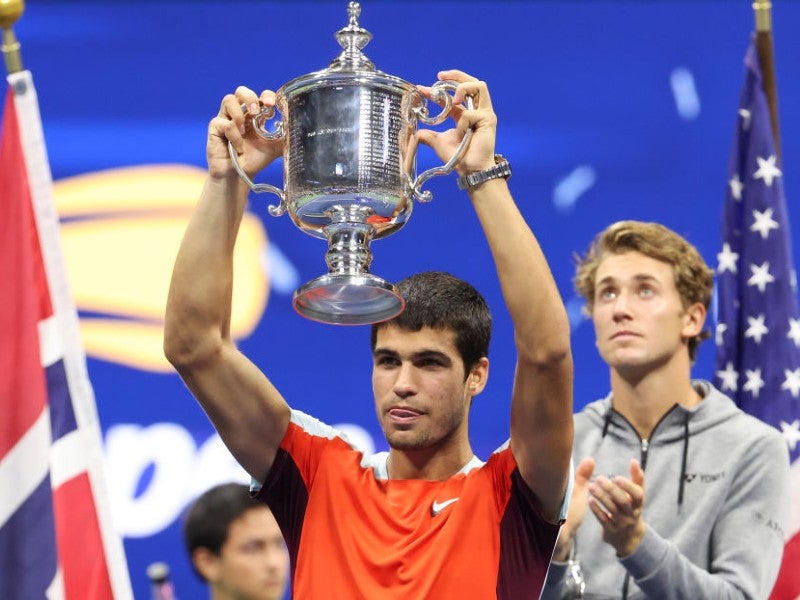 Warner Bros. Discovery Sports (WBD), the multinational media and entertainment giant, achieved record viewership and engagement across all platforms for its coverage of this year's US Open tennis grand slam.
WBDS aired the tournament on its streaming platforms, as well as pay-TV and free-to-air channels in several territories across Europe.
The company delivered its best-ever streaming figures for the US Open, with the audience on its Discovery+ service rising by 101%, while viewership on the Eurosport app was up by +50%. WBDS also delivered the most streaming minutes for viewers (up 55%).
The linear television audience across Europe increased by 11%, with record editions on Eurosport in Spain (up 311%) and Poland (up 78%). It was the highest ever US Open for the Eurosport 2 channel with "audience growth in every market in Europe."
WBDS also claimed to post "market-leading" free-to-air audience shares during the finals in key markets including Poland (women's final) and Norway (men's final).
Digital engagement figures on the Eurosport website were high too, with over 1 million daily unique users during the tournament and a 46% increase in video views.
Earlier this year, WBDS reported record audience engagement during the Australian Open including double-digit growth across its streaming platforms and television channels with a triple-digit increase in visitors consuming tennis content on Eurosport.com.
During Roland-Garros, WBDS posted its highest-ever tournament television audience on Eurosport while growing its streaming viewership on Discovery+ and the Eurosport app by 78%.
WBDS holds the rights to show the Australian Open, Roland-Garros, and the US Open (excluding the UK and Ireland) in Europe.
Spain's Carlos Alcaraz claimed the men's singles title, beating Norway's Casper Ruud to win his maiden grand slam, while Poland's Iga Swiatek defeated Tunisia's Ons Jabeur in the women's final to secure her first US Open title.