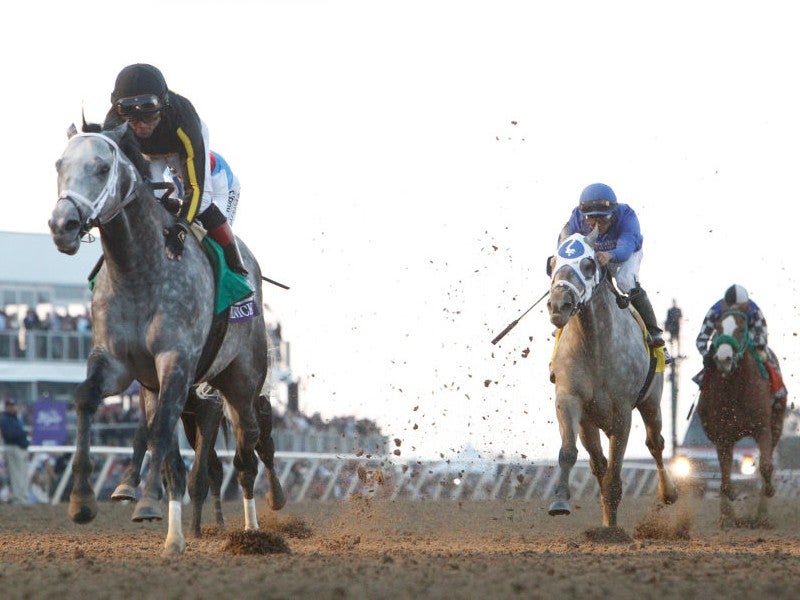 The 2022 edition of the Breeders' Cup, the prestigious annual US horse racing event which takes place each November, will once again be covered in the UK by free-to-air commercial broadcaster ITV, pay-TV's Sky, and specialist channel Racing TV.
Through an announcement made yesterday (June 16), it was confirmed that these three networks have all extended their existing agreements to cover the Breeders' Cup World Championships in multi-year deals.
This year's Breeders' Cup will take place on November 4 and 5 at Keeneland Racecourse in Lexington, Kentucky.
ITV has held free-to-air UK rights to the Breeders' Cup since 2017, while Sky has been showing the action on its Sky Sports Racing channel through a joint venture with the Arena Racing firm which launched in 2019.
ITV will continue to cover all 14 Championship races on its linear channels – ITV, ITV3, and ITV4 – and will also collaborate with the event's organizers to offer a consumer competition featuring a trip to the tournament.
Sky, meanwhile, will also cover all 14 races, and will do so on digital as well as linear platforms.
In the announcement, the Breeders' Cup said that alongside Sky's broadcasts, "extensive digital coverage and promotion … will be available on anthraces.com … and via the sky sports.com network."
Racing TV, which has also struck a multi-year extension, has "committed to a full, innovative marketing plan to support its coverage of the event across its broadcast and digital platforms on racingtv.com and social media."
Drew Fleming, president and chief executive of the Breeders' Cup, said: "We're delighted that fans in the UK and Ireland will once again be able to watch the most talented horses, jockeys, and trainers in the world compete … ITV, Sky Sports Racing and Racing TV have been terrific partners and we are pleased to extend our agreements to provide world-class coverage of the Breeders' Cup to fans in the U.K. and Ireland."
Niall Sloane, ITV's director of sport, added: "After the success of last year's event, ITV are delighted to once again bring the Breeders' Cup to a UK terrestrial audience."
HBA Media, the independent rights agency representing horse racing, is the international media rightsholder for the Breeders' Cup.
For last year's two-day event, the agency secured broadcast rights deals in multiple key territories.
Elsewhere in the sport, The Racing Partnership, the horse racing channel which is a joint-venture between Arena Racing Company and various independent racecourses, has entered into an agreement with AllSported, a trading solution platform.
The deal, also announced yesterday, gives the provider the right to carry data from UK and South African horse racing on its platform, on behalf of licensed betting operators.
AllSported has also struck a deal with the Press Association media service, meaning AllSported's partners will be able to distribute data from that source to their clients.
Alan Casey, AllSported's chief executive, said: "This is a huge step for us as we continue to make racing available to a wider audience, with an official product that contributes back into racing in the respective territories…
"We're excited to work with The Racing Partnership and look forward to a mutually beneficial relationship as we change the face of horse racing for the better."
Mark Kingston, director of media technology and production at The Racing Partnership, added: "We're delighted to have entered into this license agreement with AllSported. We've been extremely impressed by the passion, vision, and integrity as well as the attention to detail that they have shown in our dealings with them."