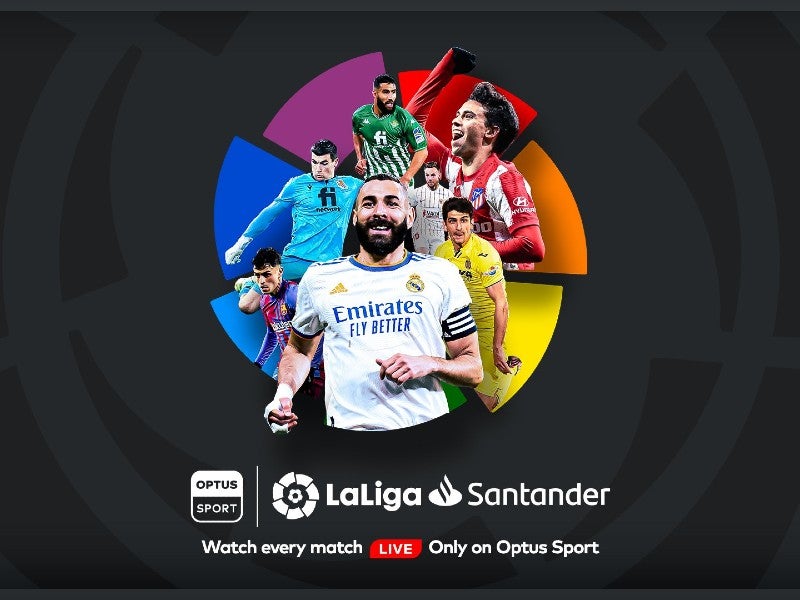 Optus, the Australian telecoms group, has expanded its international soccer coverage after securing exclusive rights in the country to Spanish soccer's top-tier LaLiga.
The multi-year partnership will see the group's Optus Sports streaming service air 380 matches per season from LaLiga live and on-demand and select live matches from second tier LaLiga 2, including promotion playoffs. It will also show a range of highlights, news, and review programs.
Melcior Soler, LaLiga audiovisual director, said: "At LaLiga we always look for best-in-class partners to deliver Spanish football to fans everywhere.
"Our agreement with Optus Sport ensures people in Australia will be able to enjoy LaLiga to the fullest."
LaLiga joins Optus' burgeoning portfolio of international soccer rights that include the English men's Premier League and women's Super League, next year's FIFA Women's World Cup, the Women's FA Cup final, the Japanese J. League, the Copa America, and this year's CONMEBOL-UEFA Cup of Champions clash between Argentina and Italy.
In deals with European governing body UEFA, it holds the rights to the 2022 and 2024 European Championships, the European women's and men's national teams competitions, respectively. Optus previously aired last year's postponed 2020 European Championships, with the final between England and Italy becoming the most-watched live streaming sporting event in Australian history.
Earlier this month, Optus also renewed its rights package with UEFA for its National team soccer matches for the 2022-23 to 2025-26 cycle. That deal includes qualifying matches for Euro 2024, as well as matches from the UEFA Nations League national teams competition and the 2026 FIFA World Cup.
Clive Dickens, vice president of TV, content, and product development at Optus, said: "We are delighted to announce that Optus Sport has secured these exclusive LaLiga rights here in Australia.
"The addition of Spain's top professional league to Optus Sport's line-up of premium rights shows our continued commitment to acquiring the world's best football that our customers love.
"We look forward to bringing an unprecedented level of LaLiga coverage to Australian fans and partnering with them to significantly expand interest in LaLiga."
Optus is the leading soccer broadcaster in Australia and earlier this month announced customers will have to pay for its Optus Sports streaming service for the first time due to increased fees for its new six-year rights deal for the Premier League until 2028.
Since launching in 2016, Optus broadband and mobile subscribers have been given free access to Optus Sport.
The LaLiga 2022-23 season starts on August 13.