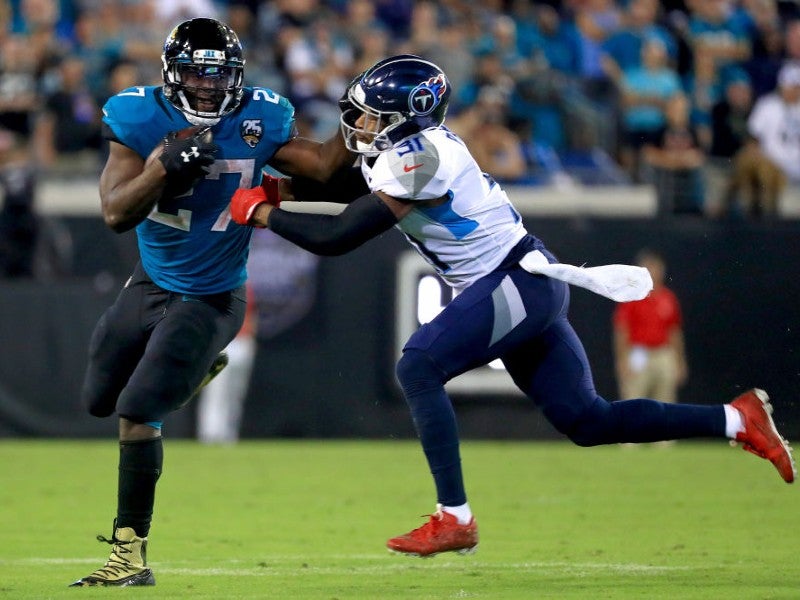 Commercial broadcaster RTL and international over-the-top subscription platform DAZN have secured rights in Germany to American football's NFL under long-term deals.
The broadcasters' multi-year agreements with the league, announced today (September 6), will begin with the upcoming 2023-24 season.
RTL will take over free-to-air rights from present rightsholder and rival ProSieben.
Through the deals, fans in Germany will have access to over 170 live games per season, with RTL and DAZN to provide nearly 30% more live NFL games in the country than before.
In addition, the two broadcasting groups are planning numerous new programming formats.
Under the new RTL agreement, the broadcaster and its Nitro TV channel will be the exclusive free-to-air TV partners of the NFL in Germany, with exclusive games to also be shown live each week on the RTL+ streaming service.
Between September and February of each season, there will be almost 80 live broadcasts on RTL's platforms – two exclusive Sunday afternoon games per week live on RTL or Nitro, and one exclusive Sunday afternoon game per week live on RTL+.
The broadcaster's NFL programming will begin in 2023, with the agreement including April's NFL Draft, the pre-season, weekly regular season games, each season's in-market Germany game, the playoffs, the Pro Bowl, and the Super Bowl.
RTL's rights package is complemented by extensive highlight and original programming across all platforms.
The deal with DAZN extends the NFL's present rights agreement with the platform.
The OTT service will continue to show all live games across all NFL windows, through the DAZN streaming platform as well as the linear DAZN1 and DAZN2 channels.
DAZN holds rights for the upcoming season where it will offer its exclusive German-language 'ENDZN' coverage from all games in the DACH region (Germany, Austria, and Switzerland) every Sunday.
In addition, the streaming service will also broadcast NFL RedZone and all 'primetime' games on Thursday, Sunday, and Monday nights.
Under the new contract for the 2023-24 season, DAZN will exclusively broadcast one early kickoff time game (7PM) and one late kickoff time game (10:25PM) every Sunday. These games will not be available on free-to-air TV.
In total, DAZN will air 36 additional exclusive live games per season compared to 2022-2023.
It will provide coverage of at least five live games per week during the regular season, including teo exclusive Sunday afternoon games, and all primetime games live (Thursday Night Football, Sunday Night Football, Monday Night Football).
Like RTL, DAZN will also show the London games, Thanksgiving, playoffs, and Super Bowl.
In the forthcoming 2022-23 campaign, the NFL will stage its first-ever game in Germany with the Tampa Bay Buccaneers and Seattle Seahawks to face off in Munich on November 13.
Next year, another regular season game will be played in Frankfurt.
DAZN will show both games, with the new rights agreement including co-exclusive broadcast rights to each season's Germany game, starting in 2022.
In addition, DAZN will offer non-live and ancillary programming, including production of weekly clips, highlights, and non-live programming. It will also have a library of NFL original programming and documentaries and broadcast the 24/7 NFL Network Channel.
Sameer Pabari, NFL managing director of international media, said: "German NFL fans will be able to watch more live game broadcasts in German, and more weekly programming showcasing the best of the action on and off the field than ever before.
"Both RTL and DAZN are committed to further developing the sport of football across the German-speaking market with innovative content concepts, new approaches to broadcasting, and truly cross-platform distribution plans, ensuring that NFL continues to reach new audiences and grow the number of fans in the region for years to come.
"At the same time, we would like to thank our current free-to-air TV partners ProSieben and ProSieben MAXX for their longstanding partnership. Their support has been instrumental in developing the sport and the NFL fan base in recent years."