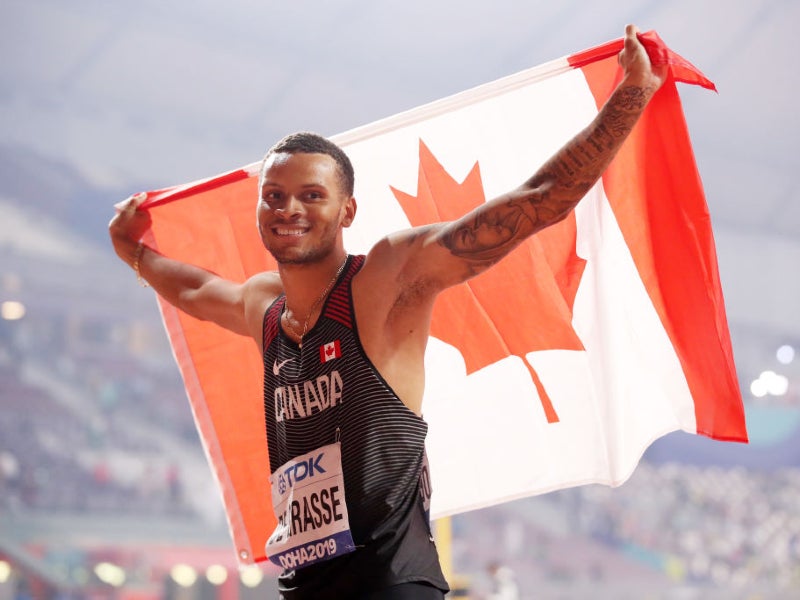 Public service broadcaster CBC and pay-TV broadcaster Claro Sports have secured exclusive deals to show the 2022 World Athletics Championships in Canada and Mexico, respectively.
The biennial event, which is organized by the World Athletics governing body, is the top tier of international outdoor competition for athletics.
This year's edition runs from Friday (July 15) to July 24 in Oregon, US, having been delayed by a year due to the postponement of the Tokyo 2020 Olympic Games as a result of the coronavirus pandemic.
It will receive extensive coverage in Canada via CBC's linear output and on the CBC Gem streaming platform.
Coverage will also be provided on the cbcsports.ca website and via CBC's iOS and Android apps.
During the 10 days of competition at Oregon 2022, CBC Sports will broadcast a live daily primetime show on CBC Gem showing each day's events.
That will be preceded by a daily 30-minute digital show of discussion and analysis called CBC Sports Live on CBC Gem, cbcsports.ca, Twitter, Facebook, and YouTube.
There will also be regular weekend afternoon broadcast coverage on CBC TV and CBC Gem.
A team of 59 athletes – 34 women and 25 men – is competing for Canada, which won five medals at the last edition in Doha, Qatar, in 2019.
CBC showed that edition of the championships too, and, indeed, has a long-standing history of showing them.
News of CBC's acquisition of rights for the 2022 World Athletics Championships followed that of its acquisition of exclusive rights to the 2022 Commonwealth Games in Birmingham, UK.
In Mexico, meanwhile, over 72 hours of Oregon 2022 will be shown on Claro Sports and the Marca Claro sports news website.
José Antonio Aboumrad, director of Claro Brand and Claro Sports, said: "We are very happy and honored to have reached an agreement with [World Athletics' worldwide commercial partner] Dentsu to be able to have the broadcast rights for the Oregon 22 World Athletics Championship, which will allow Claro Sports viewers in Mexico to closely follow the entire competition and different athletic disciplines.
"This agreement strengthens the image of Claro Sports and Marca Claro as the multi-platform that brings athletics closer to fans."
The 2019 edition of the championships was shown in Mexico by ESPN Latin America and Televisa.