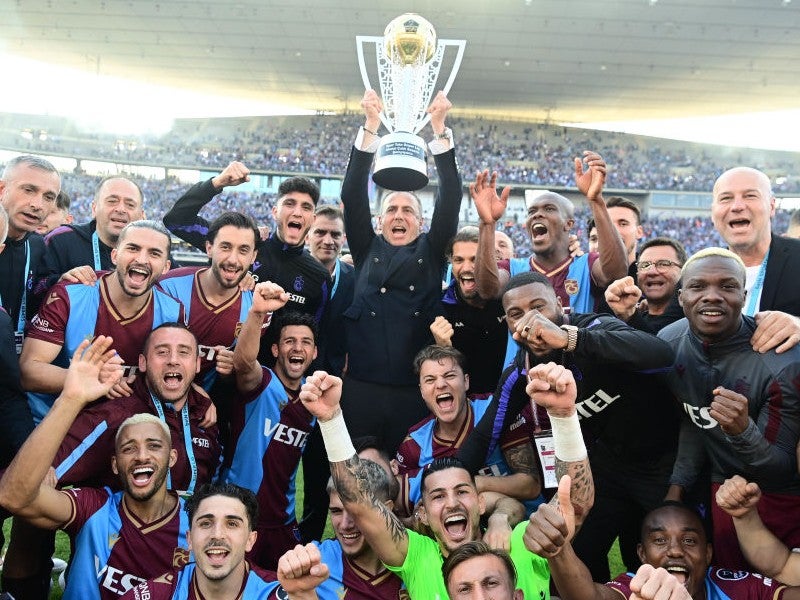 The Turkish Football Federation (TFF) governing body has awarded domestic broadcast rights for the next two seasons of its top-tier Turkish Super Lig to international sports network BeIN, the incumbent rightsholder.
BeIN and Digiturk, whose previous five-year deal for Turkish top-flight soccer expired in May, have now snapped up the rights for the 2022-23 and 2023-24 campaigns, in a deal that also includes the second-tier 1. Lig, and indeed international distribution rights to the two competitions as well.
This decision, announced formally by BeIN today (June 24) after multiple media reports yesterday, comes as the final act in what has been a chaotic and bizarre tender process at times, and has taken various twists and turns ever since being launched by the TFF in January.
In order to award BeIN with these rights, it has been reported that the TFF has had to cancel the previous contracts it signed – for this same time period – with two other broadcasters, Turkish media group Saran and the public-service network TRT, in mid-March.
Indeed, it is understood that the TFF canceled the tender process altogether, and has instead simply voted unanimously, through its board, to once again award the rights to BeIN.
Saran and TRT had both announced the securing of multiple Super Lig and 1. Lig rights packages in March after negotiations over a renewal between BeIN and the TFF had broken down – at that point seemingly irretrievably – due to a variety of factors (with the two having endured a tempestuous relationship in recent years anyway).
It has been reported that the last-minute cancellation of the TRT and Saran deals – three months after they were reportedly contracted in – came due to the fact that these broadcasters had always been offering significantly less for these rights than BeIN, and that the TFF eventually realized the sums offered would not have guaranteed its financial future.
Mehmet Buyukeksi, president of the TFF, has now said: "We are delighted to renew our relationship with Digiturk with BeIN as the official broadcaster of the Turkish Super Lig and the TFF 1. Lig in Turkey, and also being our international partner, for two more years. Digiturk has been our trusted partner for over two decades, investing enormously in our product and delivering unparalleled quality in broadcasting."
Yousef Al-Obaidly, BeIN Media Group and Digiturk's chief executive, added: "As the most significant and longest-standing investor in Turkish football, we will continue to deliver innovative and quality broadcasting, using the best-in-class technology and platforms, so fans of Turkish football have the best experience supporting their teams.
"We will also continue to help raise the profile and prominence of Turkish football all around the world as TFF's trusted partner. "
It is understood that while BeIN is not paying as much as during the last rights cycle – 2017-18 to the end of 2021-22 – its final (accepted) offer is still substantially higher than that of TRT and Saran.
The eleventh-hour agreement between BeIN and the TFF has come with the start of the 2022-23 Super Lig less than two months away.