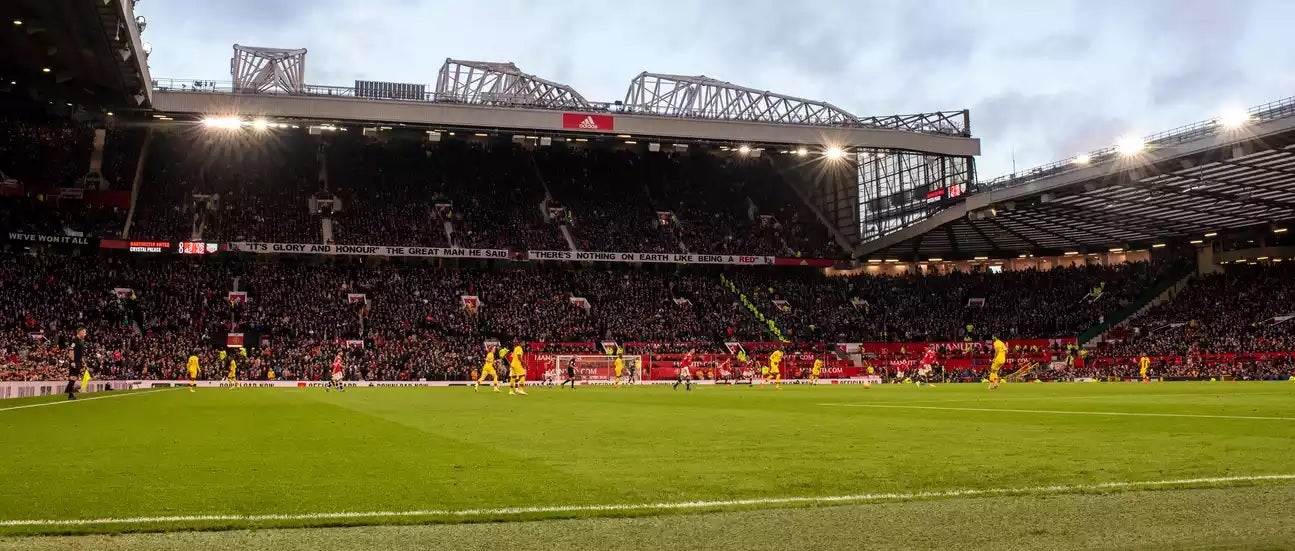 Manchester United, heavyweights of English soccer's top-tier Premier League, have held meetings with multiple architects and engineering firms about planned modernization of the club's Old Trafford home stadium.
Credentials from potential partners have been sought and the club has given assurances that fans will be consulted during the process.
Old Trafford has the largest capacity of any club-specific soccer venue in England at 76,000.
It has been United's home for 111 years and, despite having been developed and updated at various points, is in need of further renovation.
No decision has yet been made about the scope or budget of the project, or on any potential increase in the stadium's capacity.
Collette Roche, chief operating officer of Manchester United, told a meeting of its Fans' Forum: "These meetings have produced exciting potential ideas, although it's important to note that we're still at an early stage and it's premature to talk about timetables."
Roche added that the final plan would be "based on analysis and on consultation" with "no preconceived ideas or limits".
Any plans to redevelop Old Trafford are expected to be a key focus of the new Fans' Advisory Board (FAB), which is due to hold its first meeting early next year as a new means of "board-level dialogue between the club and the fans".
The FAB was announced in July this year in response to years of criticism about the current ownership and running of the club as well as its involvement in the European Super League project that rose and fell within a matter of days in April this year.
Roche said the creation of the FAB was an "historic step that will establish a new model for fan engagement in English football and, ultimately, improve the club's decision-making."