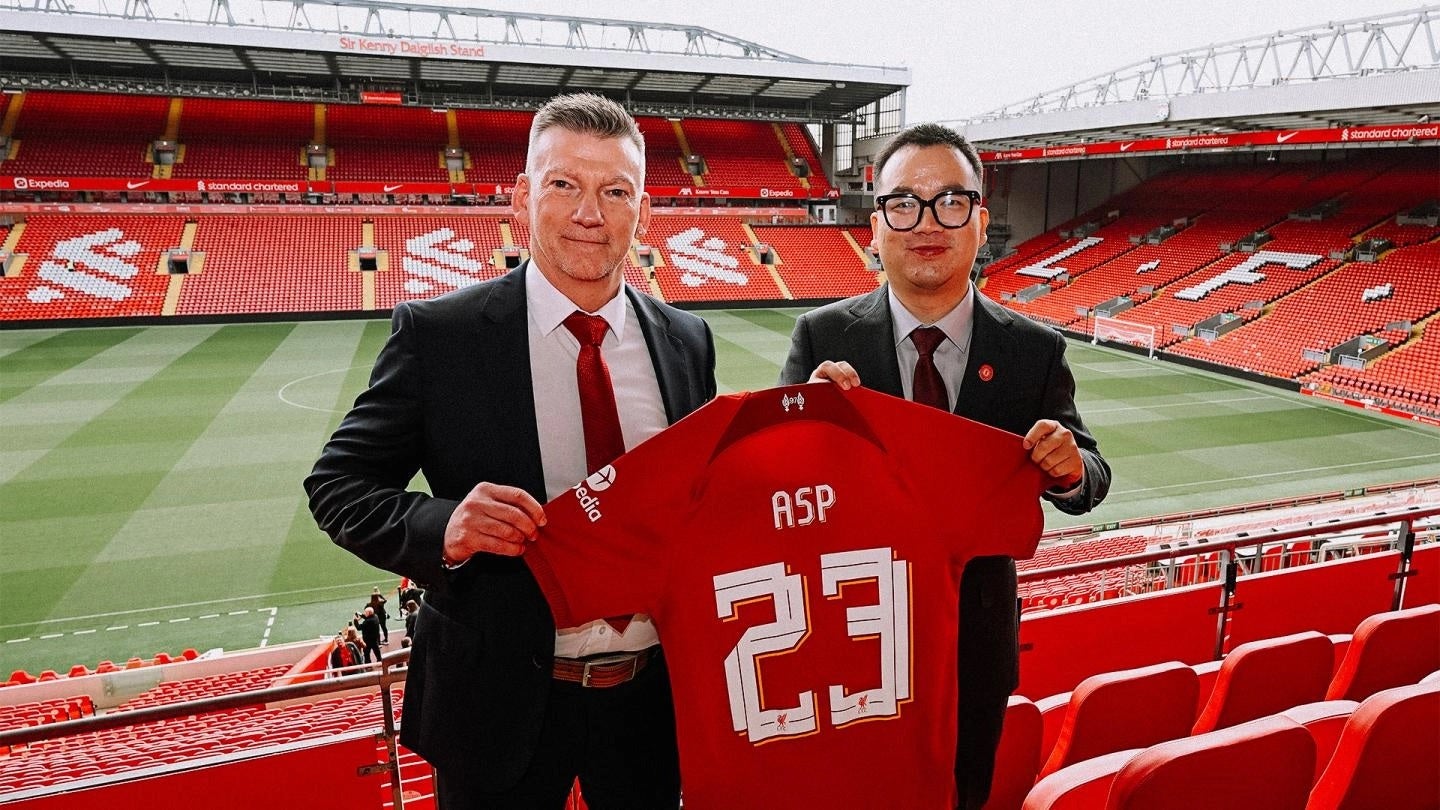 English soccer giants Liverpool have brought on board China-based sports e-commerce and licensing company All Star Partners (ASP) as they seek to grow their presence in the country and the wider Asia-Pacific region.
The tie-up, though which ASP is designated an official retail partner of Liverpool, will see it provide access to official club merchandise via digital e-commerce marketplaces on the Tmall, Douyin, and JD platforms.
A number of LFC label products will be available at launch, with LFC x Nike products to follow.
The deal adds to ASP's existing soccer partnerships, which include the Argentine Football Association national governing body and Spanish heavyweights Barcelona.
Mike Cox, senior vice president of merchandising at Liverpool FC, said: "This is a huge moment for LFC to have a new official retail partner in China, and to do this working alongside ASP. Together, we can be closer to our Chinese supporters, who now have easier access to official club merchandise.
"This partnership is helping to further grow our digital global retail business. We're looking forward to seeing what we can bring to the Chinese supporters and make them feel a part of the LFC family."
Luo Bin, chief executive of ASP, said: "For us, it's a great honor to be an official retail partner of Liverpool FC in China. The Liverpool spirit of unity inspired generations of Chinese fans, many of them can even sing the song You'll Never Walk Alone. So, we believe they deserve the best.
"We will bring them more and more great LFC official products, and make sure they will have shopping experiences better than ever. We are very confident that the Reds' lifestyle and spirit will keep inspiring more fans in China."