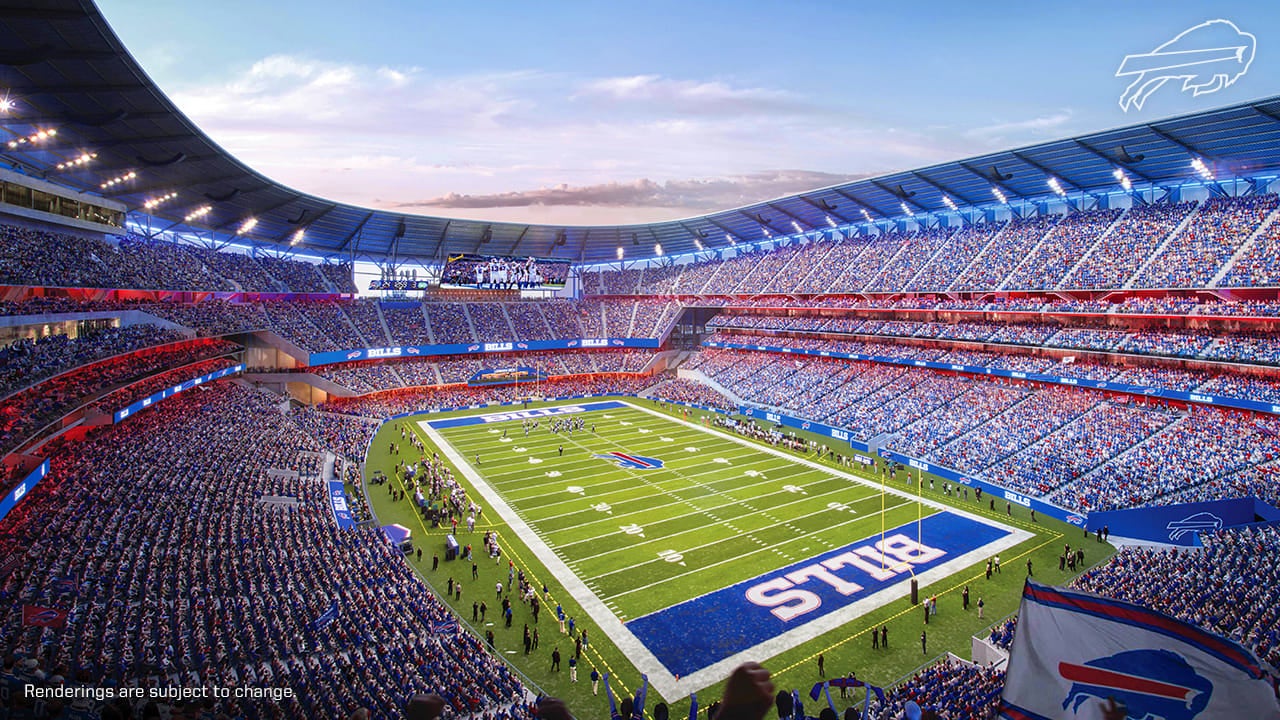 Premium experiences company Legends has expanded its relationship with the Buffalo Bills, of American football's NFL, to provide hospitality for fans at the new Buffalo Bills Stadium.
The new deal, confirmed by Legends and outlined by the Bills to The Buffalo News local media outlet, will see the company take on food and beverage rights within the new facility when it opens in 2026.
It was awarded via a tender process through which each bidder provided a vision for the offering and underwent "a series of interviews that probed into their philosophies on food and menu development, pricing strategy and approach to catering on non-game days."
The company is said to have seen off competition from three other bidders – Sodexo, Levy Restaurants, and Buffalo-based Delaware North, which has held the rights at the Bills' current stadium since 1992.
In that sense, Legends' win brings to an end a long-standing local partnership.
However, The Buffalo News report indicates the Bills' are pleased with their decision, with the team's executive vice president and chief operating officer Ron Raccuia quoted as saying: "Where I believe Legends was perhaps a little better than the rest on there was understanding how that fits into all the other things that we're doing: How it fits into beverage service. How it fits into pre-game. How it fits into a postgame type of environment. It was one step different than some of the others."
Legends' approach to the offering has been described as hyperlocal and one that "celebrates Western New York cuisine."
The agreement is reported as being long-term.
Construction of the Bills' new $1.5-billion stadium is underway. It was designed by Popolous, the architectural heavyweight and stadium specialist.
Legends is also leading on project management, sales, and partnerships for the facility through a deal struck with the Bills last year.
Elsewhere, the company provides food and beverage offerings for the likes of other major facilities like the Yankee Stadium, AT&T Stadium, and SoFi Stadium.
Raccuia is also quoted as saying: "They clearly have shown the ability to understand our marketplace at a very high level. Overall, we felt they offered us the best opportunity to deliver the type of food and beverage experience that we know our fans want in the new stadium."