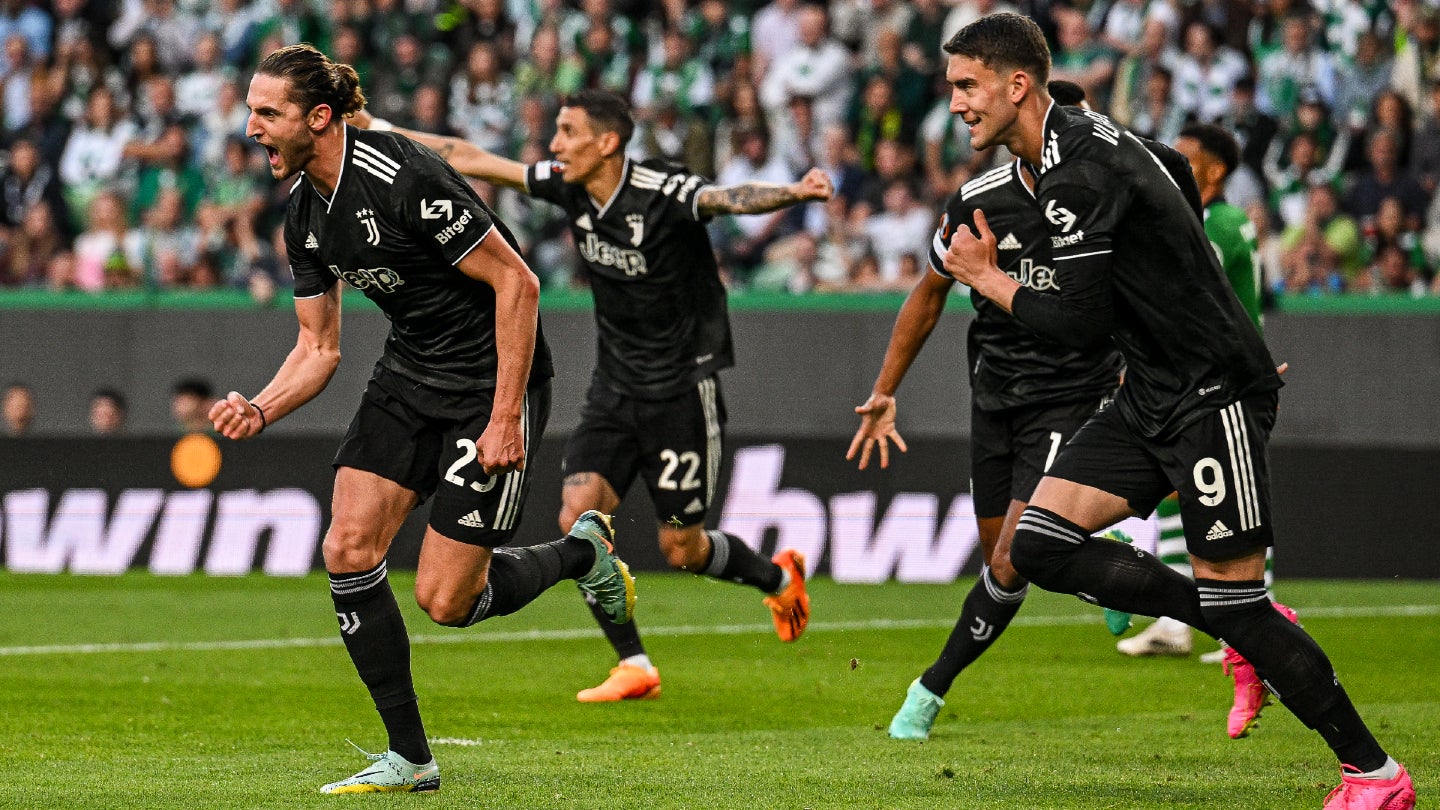 Italian soccer giants Juventus have had their 15-point penalty in the country's top-tier Serie A overturned by the Collegio di Garanzia dello Sport (Sports Guarantee Board), a body that deals with disputes and arbitration within sports.
It was announced in January that the club had been docked the points by the Italian Football Federation (FIGC) national governing body following an investigation that found it guilty of false accounting and market manipulation.
In an announcement yesterday (April 20), though, the Sports Guarantee Board said it partially accepted an appeal made by Juve and ordered the FIGC's Federal Court of Appeal to reconsider its evaluation.
The board upheld bans handed to four of eleven former Juve board members, including its former chairman Andrea Agnelli and former sporting director Fabio Paratici.
However, it ruled that the court should reconsider with new judges the cases of the remaining seven directors, assessing the sanctions imposed on them in relation to the roles they played in the matter.
The ruling has a major impact on Serie A, lifting Juve from 44 points to 59 and from seventh place in the league to third.
While they remain 16 points adrift of leaders Napoli, they are now only two behind second-placed Lazio and are three ahead of Roma in fourth.
Crucially, it puts Juve into the qualification spots for the lucrative UEFA Champions League top-tier continental competition next season, pushing AC Milan out of the qualification spots at present.
Juve are not out of legal jeopardy, awaiting as they are a ruling by the FIGC in a separate case about payments to players, but they continue to deny any wrongdoing in either case.
Ahead of the club's match against Portugal's Sporting in the Europa League second-tier continental competition last night, Juve's chief football officer Francesco Calvo said: "As of today, we finally have certainty and we expect that the points that have been given back to us will remain with us forever."
Relatedly, English Premier League outfit Tottenham Hotspur have today announced the resignation of Paratici as their managing director in light of his 30-month ban from soccer being upheld.
Paratici joined Spurs in 2021 following his time at Juve but can now not deliver his role.
In a statement, Spurs said: "FIFA ruled to extend the ban worldwide and, whilst there continues to be a dispute as to the scope and extent of the ban, the current worldwide ban prevents Fabio from fulfilling his duties as our managing director of football. Fabio has consequently taken the decision to resign from his position at the club with immediate effect to focus on his legal position in respect of the FIGC and FIFA rulings."
The club's chairman Daniel Levy added: "This has been a stressful time for Fabio and his family. We wanted to ensure that we allowed for due process to be followed. Fabio is a man who lives and breathes football – we wish him well.
"As outlined in our year-end results, we started several months ago to restructure our football operations and last week announced the appointment of Scott Munn as chief football officer to head up all the departments. We shall continue to strengthen our football functions over the coming months."
Image: Octavio Passos/Getty Images