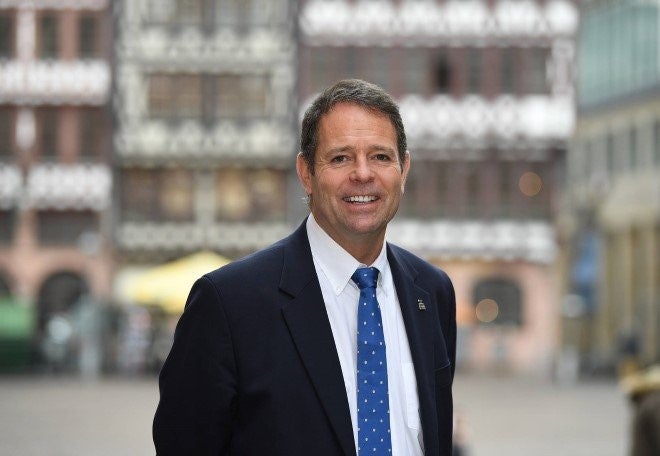 The International Tennis Federation (ITF), the global governing body for the sport, has today confirmed the appointment of Kelly Fairweather as its new chief executive.
Fairweather took up the role on January 1 after the intention to promote him from his position as chief operating officer was announced at the ITF's 2021 annual general meeting, which was held on December 3 and 4.
As chief executive, Fairweather will be responsible for leading the ITF's senior team and directors across the organization's five key divisions of Presidential, Integrity & Legal, Major Events & Sports Strategy, Tours & Pathway, and Finance, IT & People.
His remit will also include continued work towards delivering the ITF2024 strategy, which is aimed at driving progress and modernization within the organization.
Indeed, Fairweather's main focus during his time as chief operating officer, which he began in 2017, was to drive the growth of tennis through the delivery of that strategy.
A key part of ITF2024 is said to be "a focus on good governance", with a Governance Taskforce to separate the president and chief executive roles and ensure a greater balance of power set up under the presidency of Dave Haggerty, who was appointed to that role in 2015.
As such, Fairweather takes up the role of chief executive as a newly created position.
Among the most significant issues he will be dealing with is the ITF's recent decision to suspend World Tennis Tour events in China due to concerns about the wellbeing of Chinese player Peng Shuai.
Prior to joining the ITF as chief operating officer, Fairweather was chief executive of the International Hockey Federation between 2010 and 2016.
He has previously also held directorship roles at the World Anti-Doping Agency and the International Olympic Committee.
Haggerty said: "We have made great strides in making the ITF as open and transparent as possible. We have introduced robust good governance procedures in our commitment to Integrity, a key pillar of ITF2024.
"Kelly leads a very talented team at the ITF. Together with the ITF board and in collaboration with our regional affiliates and national members, we continue to work together to fulfill our mission to deliver a global sport which is sustainable and safe for all, both now and for future generations. This mission is at the heart of everything we do as an organization."
Fairweather added: "The ITF is undergoing transformation in key areas. We are in a position to explore new avenues of growth and ways of interacting with our sport. Our global tennis data informs our strategy for the development of our sport, our business, and our fanbase. These are challenging and exciting times, so we need to be bold. We have set ourselves the ambitious goal to report 120 million players on this planet by 2030."