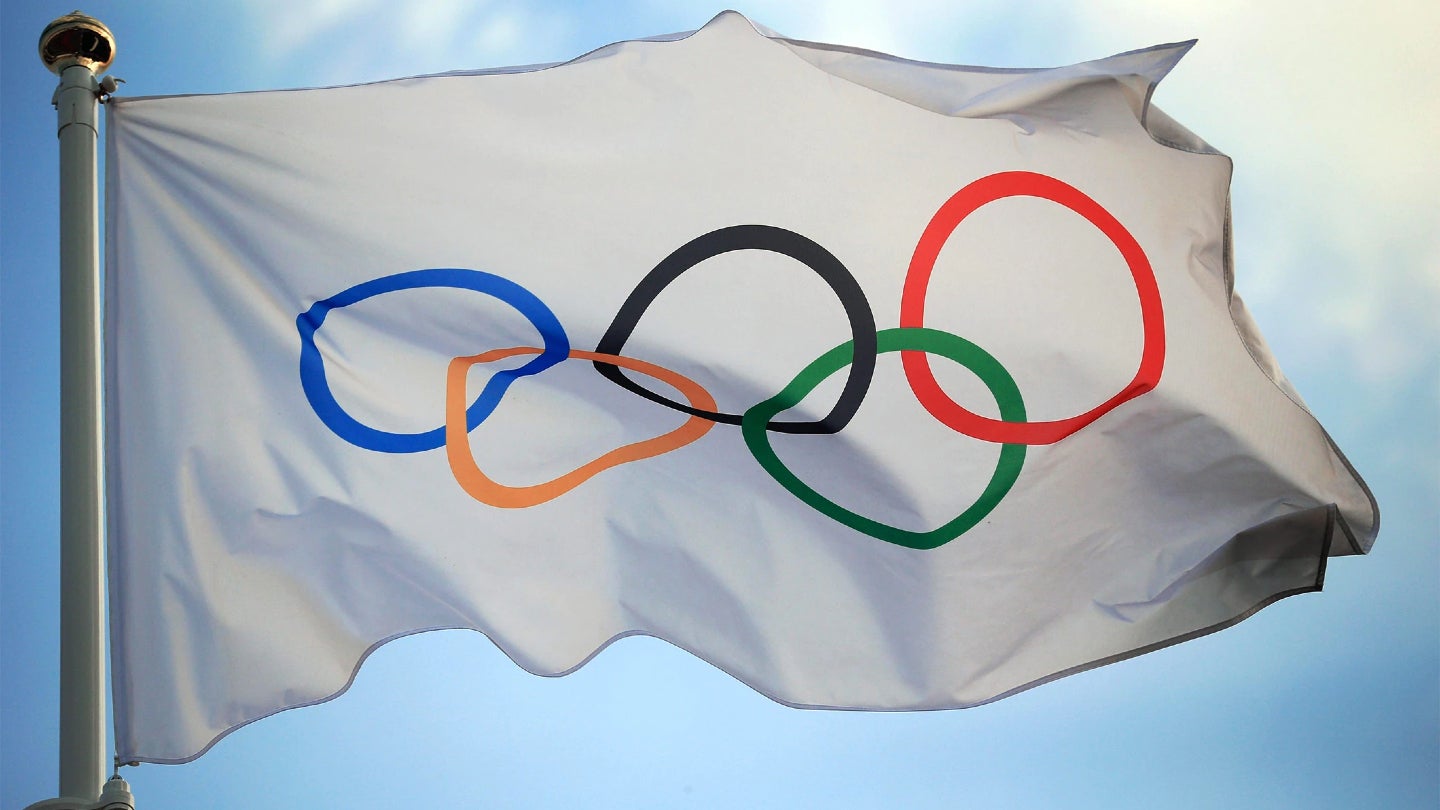 The International Olympic Committee (IOC) will explore a potential 'pathway' for Russian and Belarusian athletes to participate in sporting competitions, which include next year's Olympic Games in Paris.
Such a move would represent a slight softening of the IOC's stance, with it having recommended that athletes and officials from the two countries be banned from participating in international sports events, competitions, and tournaments following Russia's invasion of Ukraine, assisted by Belarus, last February.
It would also go against the assertion made on Tuesday (January 24) by Ukrainian president Volodymyr Zelensky in a call to French counterpart Emmanuel Macron that Russian athletes should have no place at Paris 2024.
The IOC's position was outlined yesterday (January 25) at a meeting of the IOC's Executive Board, which comprises the leaders of all the stakeholder groups of the Olympic Movement and the International Paralympic Committee (IPC).
That meeting followed a discussion of the issue at the 11th Olympic Summit in December and subsequent consultation calls with IOC members, athlete representatives, International Federations, and National Olympic Committees.
The ultimate decisions are that "no athlete should be prevented from competing just because of their passport" and that "a pathway for athletes' participation in competition under strict conditions should therefore be further explored."
Those conditions would be that athletes participate as neutral and must have fully respected the Olympic Charter, including not having shown support for the war against Ukraine.
The IOC also said it "welcomed and appreciated the offer from the Olympic Council of Asia" to give Russian and Belarusian athletes the opportunity to compete in its qualifying competitions ahead of the 2024 games.
It did, however, reaffirm other sanctions against Russia and Belarus, including bans on organizing or supporting events, the display of their flags, colors, or anthems, and the invitation or accreditation of their government or state officials to events or meetings.
In addition, the IOC recommended continued and strengthened support for Ukrainian athletes and the Ukrainian Olympic community, and it encouraged efforts by other countries to help train and prepare Ukrainian athletes where necessary.
Global Athlete & Ukrainian Athletes share the below statement in response to today's decision by the IOC to lift the ban on Russian & Belarusian athletes for Olympic qualifying events & Paris 2024. 1/2 @iocmedia @Paralympics https://t.co/8VQeoPSH6b pic.twitter.com/35ytqRKQof

— Global Athlete (@GlobalAthleteHQ) January 25, 2023
Despite the largely continued sanctions, a joint response from the Ukrainian Athletes and Global Athlete bodies condemned the IOC's decision about athlete participation, arguing that it "endorses Russia's brutal war … strengthening Russia's propaganda machine, empowering the Putin regime, and undermining peace."
Following his re-election as president of the Russian Olympic Committee in December, Stanislav Pozdnyakov suggested the country will look for other options for its athletes to participate in competitions if the ban is upheld.