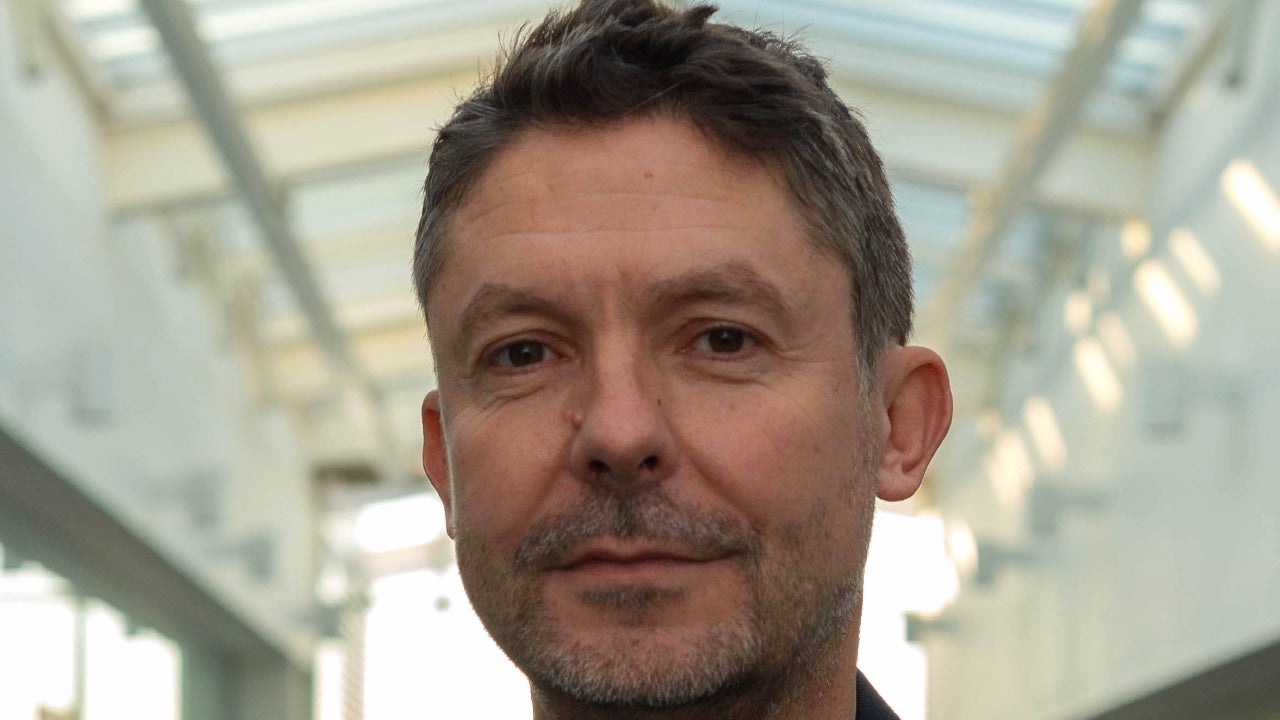 Barney Francis is one of the most respected names in the UK sports broadcasting industry.
The former managing director of pay-TV heavyweight Sky Sports, between 2009 and 2020, he is now the executive vice president of global content production at IMG, the international sports agency behemoth.
Francis has filled that role since November 2021, overseeing numerous changes and additions to the agency's production and distribution business from headquarters at Stockley Park, London.
Since his arrival at IMG, Francis has been involved in the expansion of the IMG production studios at Stockley Park, the acquisition of content production rights spanning major sports properties such as soccer's FIFA Women's World Cup (WWC) and Major League Soccer (MLS) in the US, as well as the introduction of various innovative measures across these productions.
Two years after speaking to GlobalData upon first taking the IMG position, Francis now returns for an update on the messages he has tried to impart in the meantime, how IMG's thinking around various aspects of content production has changed during his time at the helm, and to give his take on a range of the industry's key trends.
He starts by assessing the role that IMG's content production arm plays now in comparison to when he first arrived and explains: "The number one thought I had upon arrival was 'we need to get closer to our partners' consumers' – we were at that point B2B, we needed to change that slightly and become more B2C in our thinking.
How well do you
really

know your competitors?

Access the most comprehensive Company Profiles on the market, powered by GlobalData. Save hours of research. Gain competitive edge.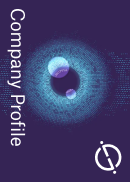 Company Profile – free sample
Thank you!
Your download email will arrive shortly
Not ready to buy yet? Download a free sample
We are confident about the unique quality of our Company Profiles. However, we want you to make the most beneficial decision for your business, so we offer a free sample that you can download by submitting the below form
By GlobalData
"We've been trying to understand more and more what the purpose of each broadcaster acquiring rights is, or what each sports property is trying to achieve by content creation, and who are its end users."
Francis adds that when he joined, he knew he was "joining an organization that was changing for the better, in keeping with industry-wide trends and changing consumption habits."
He continues: "I joined when IMG was undergoing great changes and moving in the right direction. The role that we increasingly play, now, is the connection between the on-field action and the consumers' eyeballs – with the economics all coming from those eyeballs. We play the bit in the middle.
"We're not a broadcaster, we're not a federation – we're the conduit in between. Whether in my area, in sports management, in rights sales, in IMG digital, or in IMG Arena, our intention is to just be the best partner possible for sport.
"That comes from having a deep understanding of our partners' needs and their customers' needs."
This is an across-the-board approach – Francis says there is "no difference" fundamentally between how the agency's content production arm talks to free-to-air or pay-TV broadcasters, in terms of the mechanics of what the partner is looking to achieve.
He states: "If we're to be the number one partner agency in the world of sport, our job is to understand why a specific broadcaster – free-to-air, pay-TV, or streaming, it doesn't matter which – has acquired rights, and then adjust accordingly."
He says that his department at IMG now attempts to "put the consumer at the heart of the content we create … My background has involved running a customer-first business at Sky Sports, we were customer-first in every single action.
"That's why we wouldn't buy some properties that were offered to us, for example – we knew that not enough people would watch, and they would have just become an added cost for each customer's subscription."
At IMG, as at Sky, he explains, on a day-to-day basis that aim means "understanding who the customers are for each property, and therefore helping to provide the best value for each partner.
"Ultimately, the broadcasters own the B2C relationship, but we try to be a big part of understanding what they're trying to achieve.
"That's what I've tried to bring into IMG."
He provides recent examples of tailoring production to suit different audiences, with domestic coverage of English men's national team soccer by commercial network Channel 4 – which IMG produces – tailored to suit a relatively young audience that will attract relevant advertisers looking at the 18-35 age range group.
As Francis says: "That informed how we've been creating that programming – if they had wanted to attract another demographic, the programming would be necessarily different. They specifically wanted a product that would add a range of brands to their advertising mix."
On the other hand, Francis notes the work IMG did with the UK's BBC public-service broadcaster around the FIFA WWC in Australia and New Zealand earlier this year. He says that the tone IMG was tasked with helping deliver was different from the England men's internationals, aimed at being "respectful, dramatic, and tense."
He comments that while that association "was neither here nor there in a commercial sense, it was an honor to work with the BBC on that tournament, we understand the growth of that sport and how it's gripping the nation."
He sums up by explaining that IMG does soccer production "in every shape and size, the level and depth of the coverage we provide changes with each client."
One of the the notable aspects of the production for the WWC was the remote element to it – with remote production of significant sporting events having become much more mainstream since the Covid-19 pandemic.
Francis believes that remote production is "the only direction for the industry, not everyone can do it right now but it will eventually cover all top-tier sports, absolutely."
He adds: "It's challenging and exciting in equal measure – I'm from a generation where you produce sport for broadcast from a position where you can see and hear it. Whereas now, it's being produced from galleries in our Stockley Park facility, for example."
But, as he points out, plenty of broadcast facilities at sporting venues are located "where you might as well be producing it remotely anyway."
In September last year, IMG acquired sports broadcast fiber service provider Cingularity to bolster its production arm. Cingularity specializes in remote production video solutions and has worked closely with IMG in recent years to support remote production for clients, including Amazon for tennis and EuroLeague basketball.
The deal was struck in an effort to improve IMG Productions' content delivery capabilities for federations, events, and broadcasters.
Francis believes that in the next five years, most European sporting properties have to be ready for full remote production, with a similar state of affairs in the US a little further away.
IMG's work for the MLS on Apple, for example, is not quite ready for remote production yet, but Francis says that "is absolutely the intention". On the other hand, four European Tour golf events this year have been remotely produced.
IMG is also producing live broadcasts in that manner for Saudi soccer's Pro League, "where we produce three internationally-covered matches each week, and they pass through Stockley Park for English commentary and graphics."
And, importantly, he adds that the remote production of the initial rounds of the WWC "was how the BBC could provide that tournament for the UK public on a tight budget, without giving the impression that things were any different to normal."
Remote production is one of the salient sports broadcasting trends that has emerged over the last half-decade, while the growth of broadcasters pushing content via the various social media platforms is one that has been present over the last 15 years or so.
On that subject, Francis is adamant that platforms like X (formerly Twitter), Instagram, and TikTok, can fulfill a key role for media outlets by supporting their linear coverage of live events.
As he puts it, "More and more, the way people consume live sport is using digital and social media channels to get the buildup they want, and then tuning into the linear broadcast as the game itself starts.
"The new generation doesn't want to turn on a channel for a half-hour preview, it wants to turn on another live sports event.
"That's the way sport is going – fill your digital and social media accounts as preview and then drive them to the broadcast once the action starts."
In terms of those social media and digital platforms being used for 'double-screening' while live sport is taking place, meanwhile, Francis believes that phenomenon does not necessarily apply to top-tier premium events.
He believes that "stunning, dramatic sport can still grip the younger generation, not double-screening or looking at social media."
Francis adds: "Great sporting spectacle and rivalry still drives eyeballs in whatever format, which in turn gives us and broadcasters great confidence that super-premium content will always sell."
Enhancing an approach towards and use of social media, Francis says, was one of the key factors involved in conversations around a contract renewal with Premier League Productions, the overseas content arm of the English top-flight men's soccer league, in mid-2022.
He believes that now, the focus on social media and digital platforms as a key part of a broadcaster's overall content output has helped many engage a wider audience, and points out: "Some of the social media content we've helped our clients produce in the last year or so, we wouldn't have had the budget or technology to do previously because all the resources went towards creating content for linear channels.
"On top of that, some social media moments wouldn't be possible on linear TV, essentially.
"The alchemy of sports content beyond the live coverage is finding a way to create things that really matter and have real meaning, that people really enjoy consuming."
On the subject of the relentless and incessant advances in sports broadcasting technology since he first took charge at Sky Sports 14 years ago, Francis comments that, in general, "What tends to happen with sports tech trends, is that when we think we've nailed what they are, we get knocked sideways by unforeseen events and changes."
So in that case, how does he stay ahead of the curve, especially in a sports content production world now awash with acronyms like AI, VR, and Web3?
Francis says: "The secret, for me, is just consuming loads, and talking to people in the industry, about what they do … I try and take inspiration from everywhere.
"I watch so much, not just sport but other content, and always try to think about how we can create, what's missing – that's the question we should always be asking.
"I don't think I'm any less or more forward-thinking now than I have been at any point in the last 10 years, but each year there are new challenges. It's our responsibility to embrace these changes."
He uses the example of short-form video platform TikTok to illustrate the fact that there isn't really such a thing as conventional wisdom in sports broadcast and content production anymore.
The way he puts it: "The whole TV industry has spent a couple of decades working out how to use 16×9 [aspect ratio] to help watching content through mobile – Tiktok has now turned that around and is going 9×16, for example.
"While that might not be great for soccer, it works well for cricket, for example, and for F1 with cars coming at you … We're trying to work with TikTok quite closely now."
That innovation and constant drive for improvement, Francis says, is the "tech industry's legacy in sport – pushing improvements to me before I even know I need them.
"That's what we need to be doing – improving before the consumer knows they need more. The consumer doesn't just want what they had last week – that isn't good enough anymore."
He believes that consumers now have greater choice around the content they consume – with live sport being just one option amongst many – than at any previous time, and that "it's so easy to lose them if the industry isn't careful."
That's why, Francis says, IMG is always looking to try new things when it comes to working on live sports production with its partners.
In the Premier League, for example, they've tried putting a camera in the first tier of the stadium during a couple of televised games, which can move in a way that has not been seen before. This can, the IMG executive says, "give the same viewpoint people get when playing [former video game] FIFA."
He sums up the point of that exercise – and indeed, one of the key concepts of IMG's content production – by saying the objective must be to "tell the story of the game in its purest form …
"These things are not always cheap but they are desirable … If you show someone my age how we produce live soccer, and you show the same thing to an 18-year-old, I'd like to think the response and enthusiasm levels would be the same."