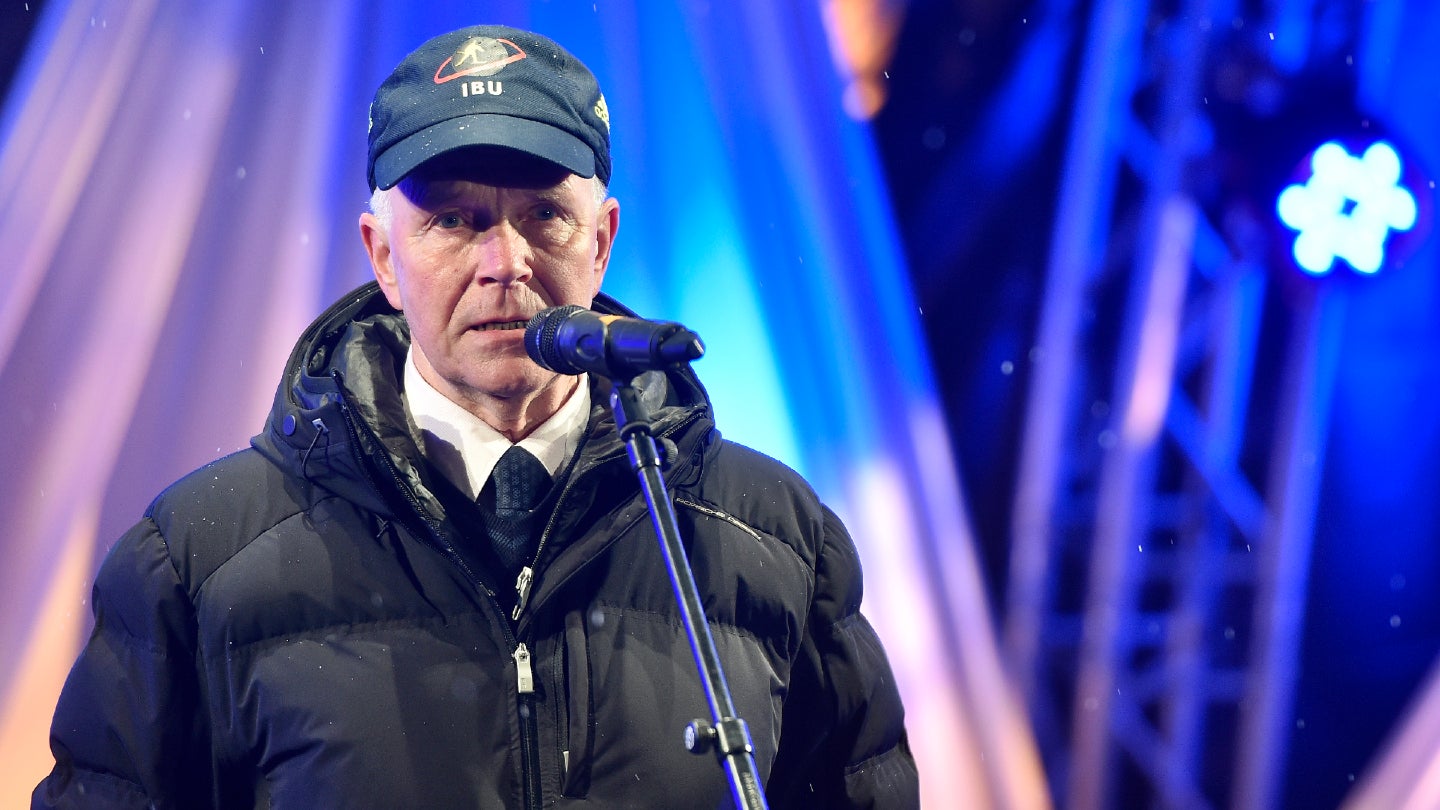 The Norwegian National Authority for Investigation and Prosecution of Economic and Environmental Crime (Økokrim) yesterday (April 17) announced that it has charged former International Biathlon Union (IBU) president Anders Besseberg with aggravated corruption.
Økokrim alleges that Besseberg accepted a number of bribes from 2009 to 2018 during his quarter-century tenure as the IBU's first president between 1993 and 2018.
They are said to have taken the form of "watches, hunting trips and trophies, prostitutes, and a leased car which he enjoyed the use of from 2011 to 2018 in Norway."
The charges have been brought following a long-running investigation that saw Besseberg step down in April 2018 amid accusations of doping, fraud, and corruption involving Russian athletes and officials.
That followed shortly after raids by the Austrian Federal Criminal Police on the IBU's headquarters in Salzburg and by officers in Norway where Besseberg was based after information was provided by the World Anti-Doping Agency.
Økokrim has said the subsequent investigation involved cooperation with Austrian, Czech, Liechtenstein, and Canadian authorities, with a "large number of people" interviewed and "a vast amount of documents" analyzed.
In a statement, senior public prosecutor Marianne Djupesland, who is in charge of the case, said: "Økokrim believes there is sufficient evidence to prove that he accepted bribes continuously over a ten-year period. The seriousness of the matter is emphasized by the breach of trust his actions represent in light of his position as president of the IBU."
The IBU, which appointed an independent External Review Commission (ERC) in November 2018 to conduct a separate investigation into the allegations against Besseberg, acknowledged Økokrim's announcement yesterday.
It said: "The IBU and the independent Biathlon Integrity Unit have worked closely with the Økokrim on this complex and long-running case and will continue to offer their full and unconditional support in reaching a resolution."
It added that the ERC investigation had also found that Besseberg had a case to answer for breaching the IBU's rules "based on their apparent protection of Russian interests, particularly in the anti-doping context, without good justification."
Sweden's Ollie Dahlin, who succeeded Besseberg as president of the IBU, was elected unopposed for a second term in September last year.
Image: Vianney Thibaut/Agence Zoom/Getty Images