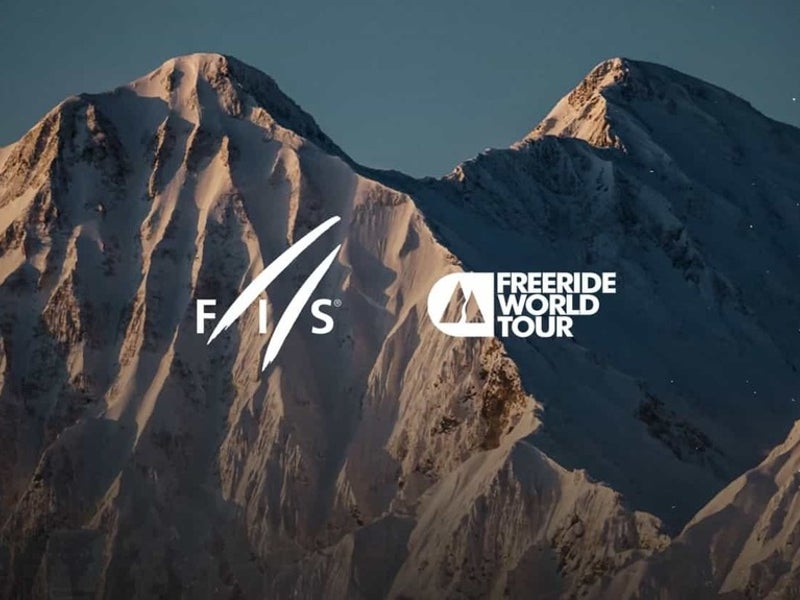 Skiing and snowboarding's Freeride World Tour (FWT) is to be merged into the International Ski and Snowboard Federation (FIS) governing body in what has been described as a "game changer" for the backcountry series.
Through the agreement, announced yesterday (December 7), the FIS will take on marketing and governance responsibilities for the FWT, with the aim of enacting "a structure that follows the guidelines of recognized Olympic sports."
The acquisition will allow the FIS to further unite all the disciplines of skiing and snowboarding, which in its words gives the sports "more strength and power to develop on the global stage."
The FIS already manages the Olympic disciplines of alpine skiing, cross-country skiing, ski jumping, Nordic combined, freestyle skiing, and snowboarding.
The FWT will continue to run its own daily operations, with competition formats to remain unchanged from grassroots to elite level.
The changes take effect from the beginning of the 2022-23 season. The first of the FWT's five events in the new campaign runs from January 13 to 18 in Canada's Kicking Horse.
Nicolas Hale-Woods, chief executive of the FWT, said: "We are thrilled to be joining forces with FIS. For our freeride athletes and event organizers, being under the umbrella of the largest winter sports International Federation, recognized by the International Olympic Committee, will give them more access to support, increased visibility, and additional resources that will ultimately allow the FWT and all of its stakeholders to grow."
FIS president Johan Eliasch added: "The merger with FWT will see FIS add one of the most exciting, dynamic winter sports to its portfolio. This is truly a win-win for all parties as FIS can bring massive growth potential to the FWT providing the chance to develop on a broader stage. FWT brings a highly professional tour that offers breathtaking action and an entirely new element of skiing and snowboarding to FIS."
Meanwhile, watch brand Swatch has been named the official partner of the FIS Park & Pipe World Cup.
The four-year deal, running until the end of the 2025-26 season, will see Swatch provide support for the events under the Park & Pipe umbrella, including big air, halfpipe, and slopestyle.
FIS secretary general Michel Vion said: "I can think of no better brand that fits the values of our Park & Pipe disciplines better than Swatch. It is a young watch brand that took the world by storm thanks to always being unique and true to itself, much like the athletes that compete on our tours."
Alain Villard, chief executive at Swatch, added: "Action sports is our playground and we are proud to be the Official Partner of the FIS Park & Pipe World Cup tours. It's a great fit for us to support the FIS Freeski and Snowboard disciplines, where extremeness meets creativity for spectacular events on the winter sports calendar."