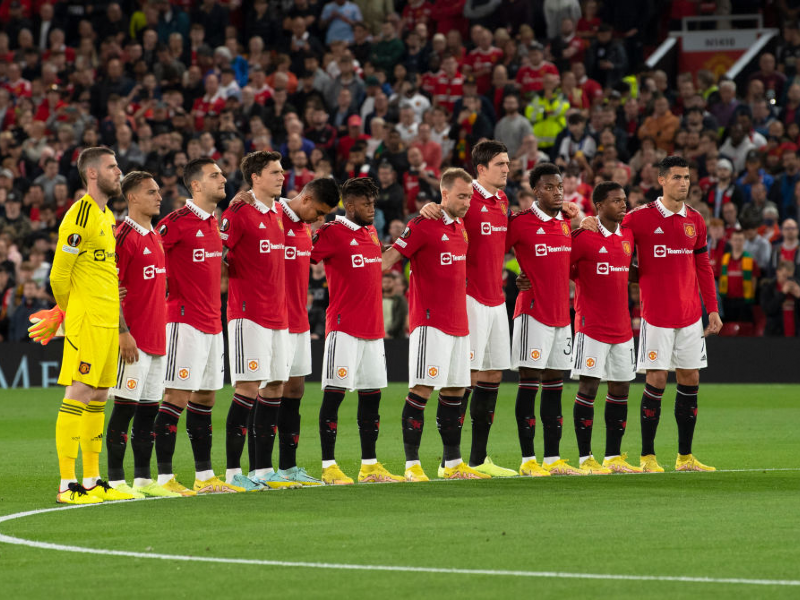 Manchester United, the sleeping giants from English soccer's top-tier Premier League, lost £115.5 million ($131 million) during the 2021-22 financial year, an increase on the £92.2 million the club lost in 2020-21.
This rise in the club's losses came despite United recording a revenue rise of 18% year-on-year last season, with the club's income rising from £494.1 million to £583.2 million.
Net debt, meanwhile, rose by 22.7% year-on-year to £514.9 million, as the club's results in the 12 months prior to June 30, 2022, were announced yesterday (September 2022).
In terms of United's EBITDA (earnings before interest, taxation, depreciation, and amortization), that dropped from £95.1 million to £81.1 million.
In terms of the rise in the club's revenue, unsurprisingly there was an exponential increase in matchday income from 2020-21, during which almost all games were held behind closed doors due to restrictions around the Covid-19 pandemic for that season.
Matchday revenue amounted to £110.5 million in 2021-22, up from £7.1 million the year before (a rise of 1456.3%) while commercial revenue also rose, by 11% from £232.2 million to £257.8 million.
In the last 12 months, the club struck three new principal partnerships (including a new training kit deal with Tezos) and five new global partnerships, while renewing eight global and regional commercial deals.
Sponsorship revenue rose 5.5% from the previous year.
The club claimed that it secured record e-commerce revenue in FY2022, "at nearly double 2021 revenues."
Broadcast revenue, however, dropped by 15.7% from £254.8 million to £214.9 million, as the club played 22 fewer games across all competitions than in 2020-21 (in which time delayed games from 2019-20 were also held).
The loss in this department was offset by the club progressing further in the lucrative UEFA Champions League pan-European competition in 2021-22 than it did in 2020-21.
Total operating expenses came to £692.6 million, up £154.2 million (28.6%), over the previous year. This included £384.2 million in employee benefit expenses, an area which covers the playing staff, a rise of 19.1% from 2020-21.
For the 2023 financial year, the club has said it expects to be profitable by at least £100 million, and for revenues to hit at least £580 million.
Richard Arnold, the club's chief executive who took up that position in February, said: "While there is a lot more work to do, everyone at the club is aligned on a clear strategy to deliver sustained success on the pitch and a sustainable economic model off it, to the mutual benefit of fans, shareholders, and other stakeholders."
Cliff Baty, chief financial officer at Manchester United, added: "Our financial results for fiscal 2022 reflect a recovery from the pandemic, a full return of fans and new commercial partnerships offset by increased investment in the playing squad. Our results have been adversely affected by the absence of a summer tour in July 2021, material exceptional and increased utility costs, and the impact of the weakening of sterling on our non-cash finance costs."
In August, a spokesperson for UK-based billionaire Sir Jim Ratcliffe said that an individual was interested in buying United.
In response to a report on Bloomberg that current owners of the club, the Florida-based Glazer family, are willing to accept bids for a minority stake in the Manchester club, Ratcliffe's spokesperson told The Times newspaper: "If the club is for sale, Jim is definitely a potential buyer.
"If something like this was possible, we would be interested in talking with a view to long-term ownership."
The Glazers (five brothers and one sister) have been the owners of Manchester United since July 2005, when the family patriarch Malcolm Glazer bought the club for £790 million (approximately $1.5 billion at the time).
They have since become highly unpopular with the club's fans, partly to do with on-field performances during the last decade and partly due to the mechanics of the deal – a leveraged buyout through which their own debt following the takeover was loaded onto the club.
It has been reported that a takeover of the full club would cost the buyer around £5 billion.
Image: Visionhaus / Getty Images