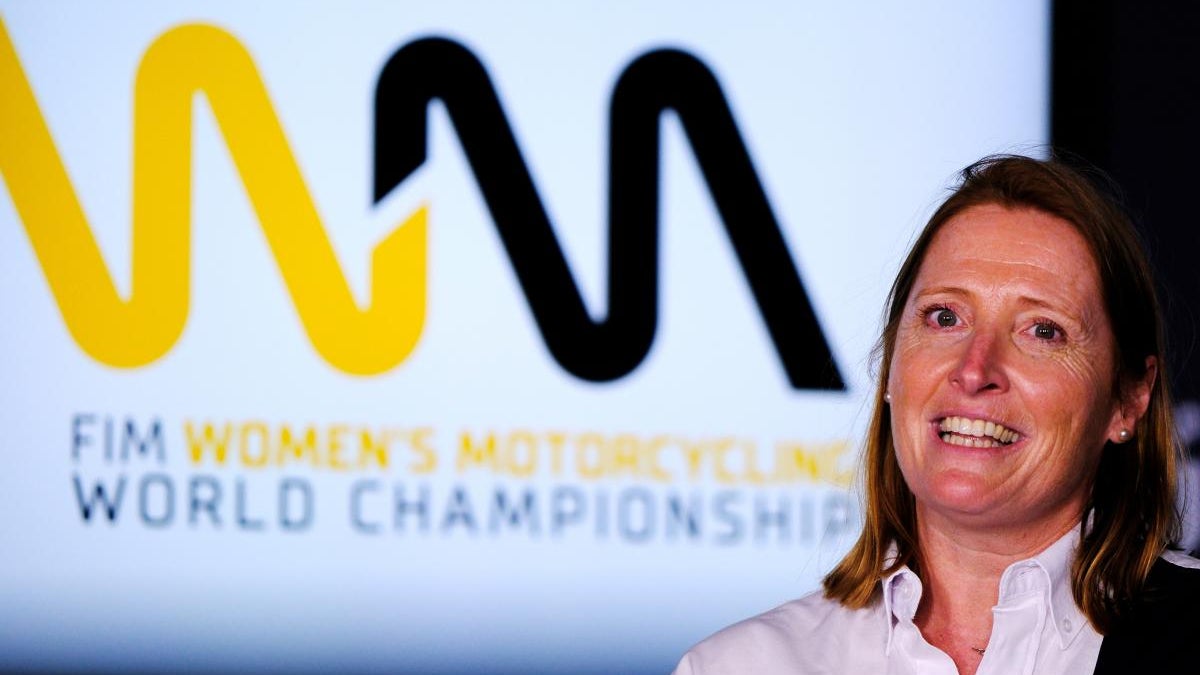 The FIM international motorcycling governing body and Dorna Sports, the commercial rightsholder and organizer of the sport's premier MotoGP series, have announced a new motorcycling series for women.
The FIM Women's Motorcycling World Championship will launch in 2024 and is aimed at widening access to the sport for women, as well as creating "a platform of representation for female riders."
The intention is for the series to provide an environment in which women who are already competing can build professional motorcycle racing careers.
The inaugural season will comprise six rounds each with two races and will primarily run alongside the prestigious FIM Superbike World Championship (WorldSBK).
Participants will ride equal bikes, with a single supplier to be announced "in due course."
Jorge Viegas, president of the FIM, said: "We gave a lot of thought to this, and we had a lot of demand. As we do in Motocross, Enduro, and Trial, we are starting with a women's World Championship next year in circuit racing. Our plan is to have six races in Europe, and we are planning to do a single-brand competition. We will try to have women from all over the world racing in this new Championship. It will be organized primarily within the frame of the WorldSBK Championship.
"It's a Championship where we want women to be pro. It's not a step to another category, we want women who race here to be able to earn a wage as a rider, as professionals. We hope to start in March or April next year."
Gregorio Lavilla, executive director of WorldSBK, commented: "We don't have all the details yet, this is a live project, evolving all the time. It's important that we expand the opportunities available, and especially seeing a lot of Cups and projects that we've started, I think it's a big challenge but all of us must be proud of being able to offer this opportunity. At the end of the season, I would like to see a good progression for the future ahead in order to have more riders and more possibilities in this sport.
"The best platform to start with is a single brand, and we've been discussing it informally with manufacturers already. We will start to define the details, but we expect something in a similar range to Supersport displacement. There has been a lot of interest but this is a project that is progressing and can progress through the years to expand with different manufacturers, teams …
"We want to create a destination where female riders from around the world can join the Championship and find professional success. That means we can also explore new ways to promote the motorcycle industry. If we start from zero, we can be more creative. As I said from my side, I will put in my full commitment to make it happen and to make it work at the standard that we want, and hopefully, we can be successful and enjoy it."