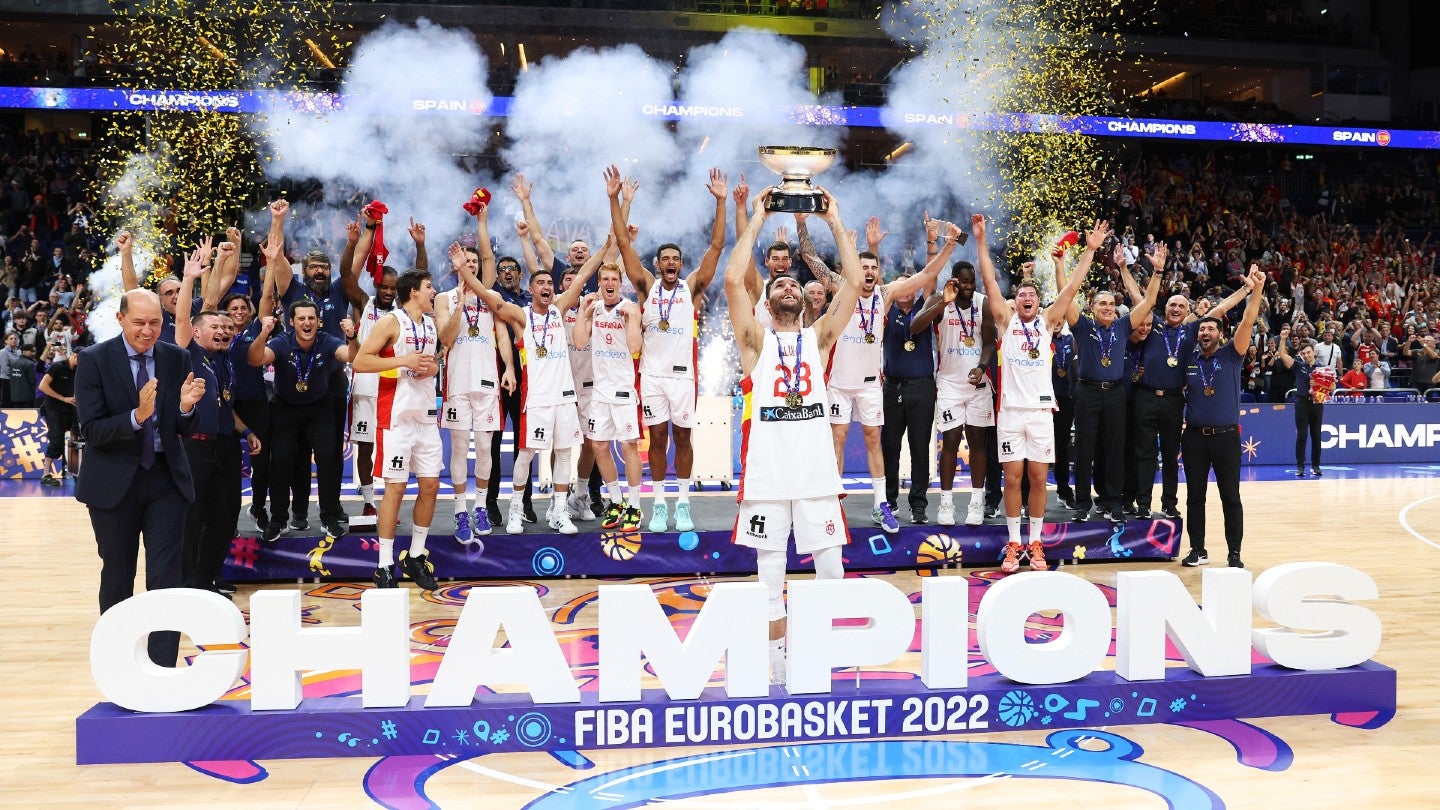 The 2022 edition of the FIBA EuroBasket continental national teams basketball tournament had a monetary impact of €270 million on its five host cities, according to a new report.
A Host City Impact Study evaluated the impact the competition had on each of the co-hosts and the cities of Berlin and Cologne (Germany), Milan (Italy), Prague (Czech Republic), and Tbilisi (Georgia).
The €270-million figure was split into three different categories: economic, media, and social.
The study found that the largest part of the overall host city impact – €227 million – was economic through the expenses of the attendees and event organizer.
The media impact generated by television, over-the-top (OTT), online, and social media coverage for the host cities was assessed to have been €39 million, while the social impact was calculated at €4 million.
Berlin generated a third of the host city impact at €83 million having hosted the final phase of Europe's flagship event.
The group phase cities also profited from economic boosts as Cologne had the next highest at €63 million, followed by Prague at €54 million, Milan at €45 million, and Tbilisi at €25 million.
FIBA EuroBasket 2022 also secured strong attendance across the five cities, with over 650,000 spectators in total, which FIBA said is almost double the total figure from the previous edition in 2017.
Of the 240,000 unique visitors, over half were made up of national residents, while almost 50,000 were international visitors.
The tournament, which ran from September 1 to 18, also delivered significant digital numbers, with 4.2 billion impressions generated on various social media channels and a worldwide audience of 303 million across the different broadcast partners with TV and OTT equating to 73% of the total media value.
EuroBasket 2022, which was delayed by a year due to Covid-19, was the third edition to be co-hosted by four countries.
Toward the end of the tournament, it was announced that the format would be used again in 2025, with Poland, Cyprus, Finland, and Latvia to co-host.
Image: Maja Hitij/Getty Images