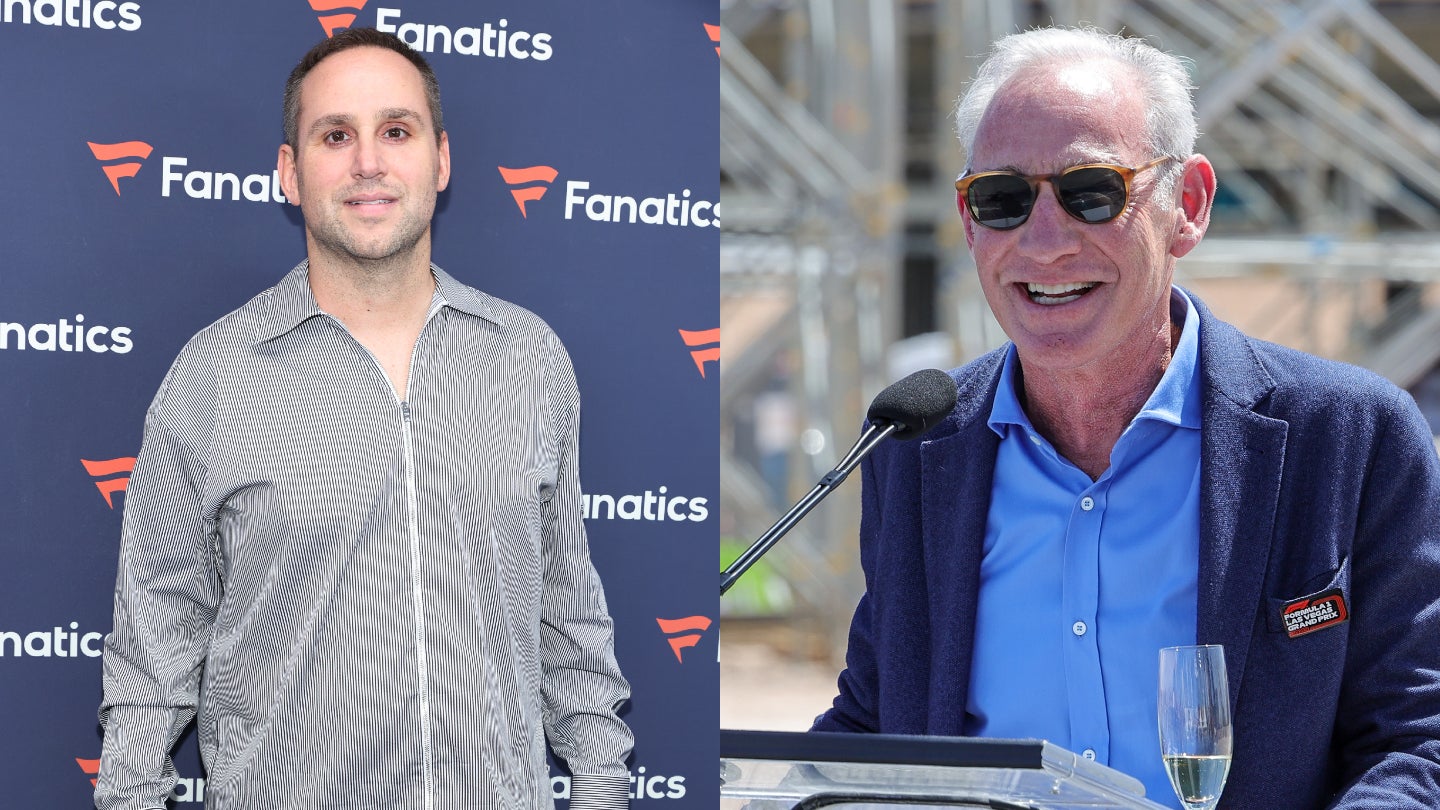 TMRW Sports, the tech-focused sports, media, and entertainment venture founded by golf stars Tiger Woods and Rory McIlroy and sports industry executive Mike McCarley, has further expanded its investment group.
In an announcement yesterday (April 24), it was revealed Michael Rubin, the chief executive of sports merchandise and e-commerce giant Fanatics, and Greg Maffei, president and chief executive of US-based mass media company Liberty Media, have invested in the fledgling business.
In making the announcement, TMRW noted that Rubin and Maffei were "sports business leaders with extensive experience across media and technology."
Rubin has grown Fanatics into a powerhouse valued at $31 billion in December, with a Collectibles division and a Betting and Gaming division now added to its traditional Commerce area of business.
Maffei, meanwhile, has served as president and chief exec of Liberty since 2006 having been brought on board as chief executive-elect the year before. He oversees a business with stakes in the Sirius XM satellite and online radio group and Major League Baseball team the Atlanta Braves. Notably, in 2017, Liberty acquired the Formula 1 premier motor racing series and has since driven strong growth in its viewership and commercial figures.
McCarley, who serves as chief executive of TMRW, said: "Strategic investors and advisors have helped us build a business fusing sports, media, and technology. Michael's and Greg's incredible track records and decades of experience building large-scale enterprises is more fuel for TMRW Sports and our preliminary endeavor with TGL, our primetime golf league in partnership with the PGA Tour."
Rubin and Maffei join a who's who of sports and entertainment personalities invested in TMRW Sports.
In November, an initial group was revealed that included tennis' Venus Williams and Andy Murray, motor racing's Lewis Hamilton, basketball's Steph Curry, and soccer's Gareth Bale and Alex Morgan.
That was followed by the announcement in March that basketball icons Shaquille O'Neal, Dwyane Wade, and Kevin Durant had been added as investors.
TMRW Sports was unveiled in August last year, having been founded in 2021. It is aimed at "harnessing technology to build progressive approaches to sports, media, and entertainment."
Its first planned project is a tech-infused, stadium-based golf league called TGL that is being developed in partnership with US golf's prestigious PGA Tour.
The league is to be held at a custom-built venue at Palm Beach State College in Florida, US, and sports technology consultancy firm Next League has been appointed to deliver digital experiences and guidance for it.
Image: Amy Sussman/Getty Images, Ethan Miller/Getty Images