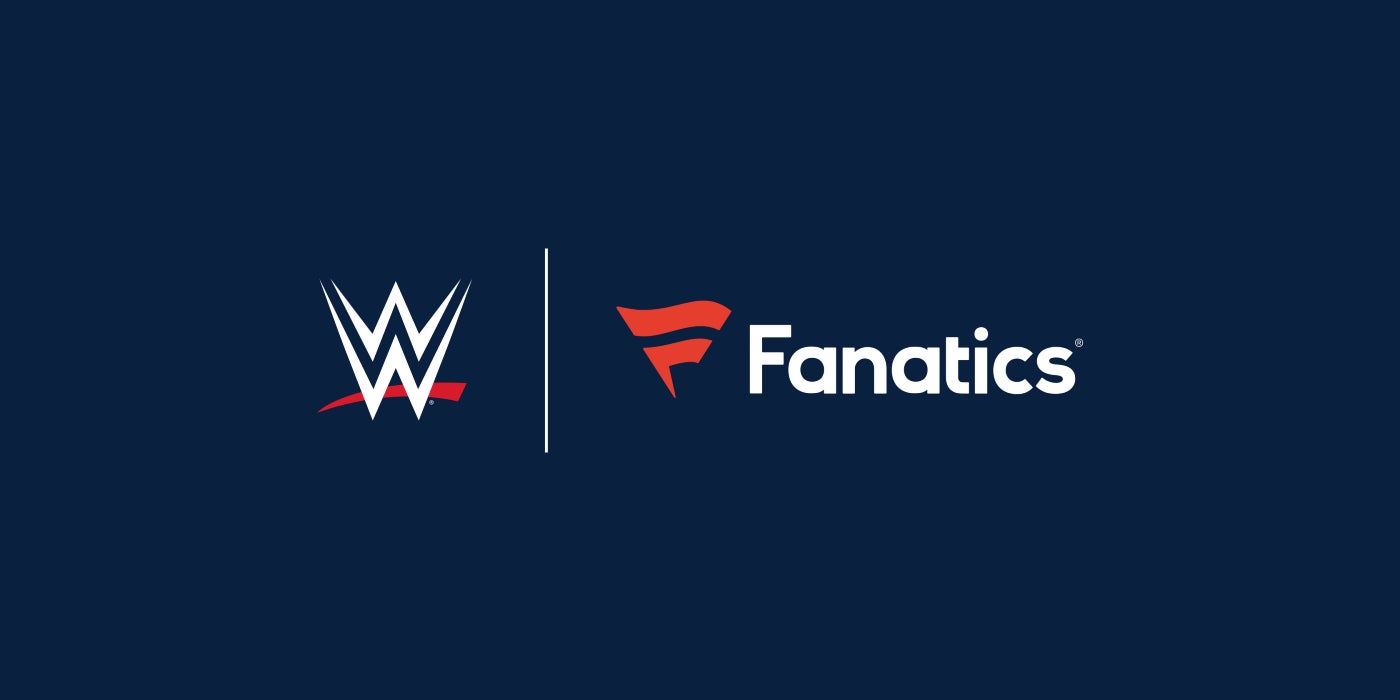 Fanatics, the US-based online sportswear and equipment retailer, has entered into a major long-term partnership with the World Wrestling Entertainment (WWE) promotion.
The deal will see the two parties work together to find new opportunities in e-commerce, merchandise, trading cards, and non-fungible tokens (NFTs).
It will be delivered across multiple Fanatics businesses – including merchandise creation and distribution arm Fanatics Commerce, its trading cards and collectibles division Fanatics Collectibles, and digital collectibles company Candy Digital – with a view to creating an "enhanced experience" for WWE fans around the world.
As part of the agreement, Fanatics will re-introduce WWE Shop, a "rapid e-commerce and mobile destination" via which merchandise will be made available, and it will also create and distribute new merchandise collections "to celebrate unpredictable WWE moments and new and emerging superstars."
In addition, Candy Digital will become one of WWE's primary NFT partners.
Last month, it was announced that WWE had achieved record revenues of more than $1 billion in 2021 due to its return to live major events following the disruption of the coronavirus pandemic.
The business has also sought to continue expanding its commercial operations, securing recent deals including a multi-year hospitality partnership renewal with On Location, an official autograph partnership with Fiterman Sports Group, and a multi-year licensing deal to develop and distribute WWE-branded omnichannel lottery games with International Game Technology.
Fanatics, meanwhile, is now valued at $27 billion it was announced earlier this month, with the company having raised a further $1.5 billion in a new funding round.
That followed the news in January that it had acquired the trading card firm Topps for $500 million.
The firm has partnerships with a host of major sporting properties, including motor racing's Formula 1, ice hockey's NHL, and European soccer giants Manchester United, Chelsea, Paris Saint-Germain, Bayern Munich, and Atletico Madrid.
Michael Rubin, chief executive of Fanatics, said: "WWE is one of the most widely admired sports and entertainment properties worldwide, and it made perfect sense to activate many parts of our Fanatics global platform to create a first-of-its-kind, all-in fan experience.
"From e-commerce and licensed merchandise to trading cards and more, we're going to offer up an incredible set of capabilities to help WWE's passionate fans worldwide celebrate their favorite superstars, marquee events, and the WWE brand overall."
Vince McMahon, chairman and chief executive of WWE, added: "Fanatics is the industry leader and Michael Rubin is a visionary. We believe this multi-platform partnership will set a new standard for WWE e-commerce, apparel, and merchandise while providing our fans globally with more ways than ever to engage with WWE and our superstars."