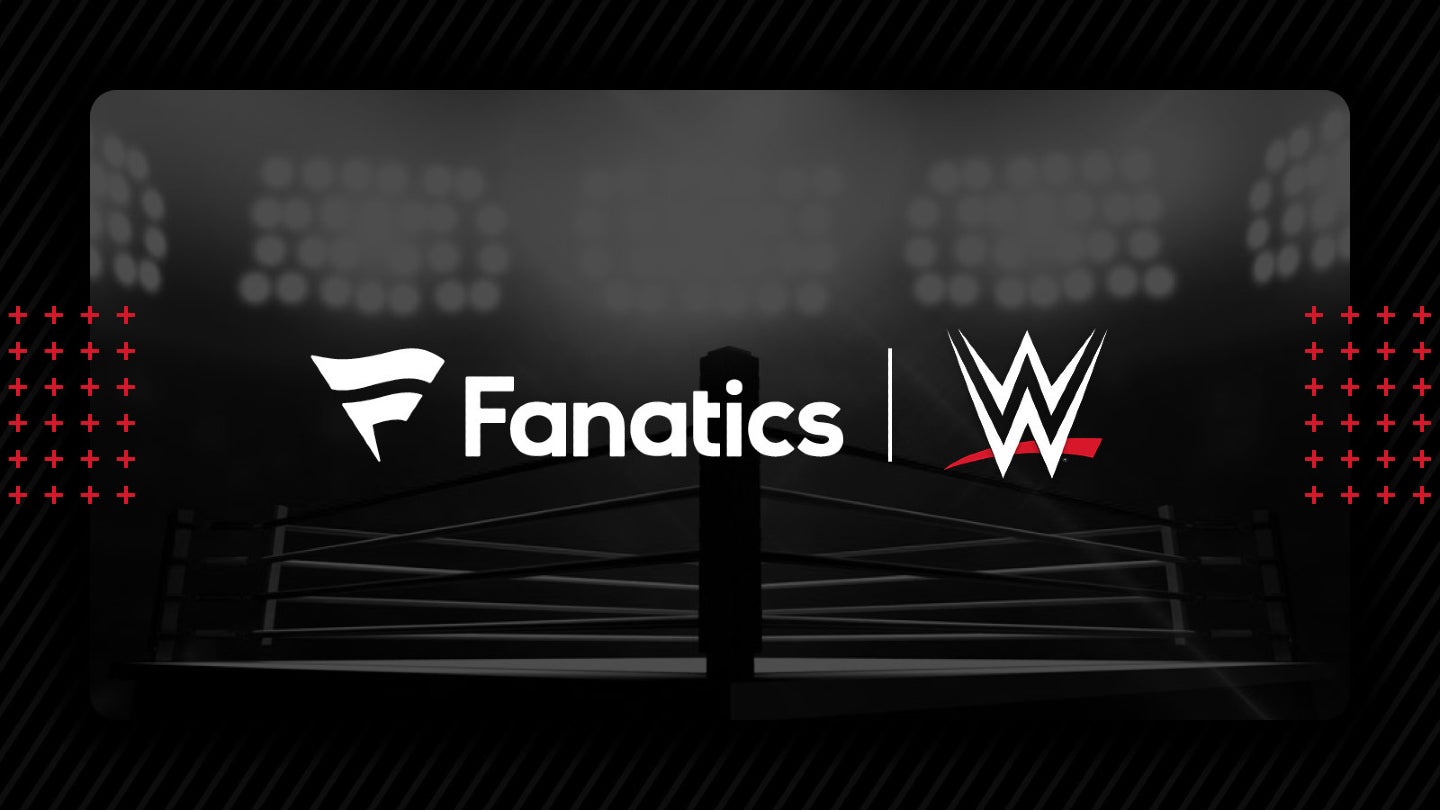 Fanatics, the US-based online sportswear and equipment retailer, has expanded its partnership with World Wrestling Entertainment (WWE) to cover all of the promotion's global event retail and merchandise operations.
The new agreement, announced today (April 18), sees Fanatics assume full control of WWE's global event merchandise business, with the Fanatics Commerce division of the company to manage the on-site event retail experience for WWE's annual calendar of over 300 events.
It builds on the major e-commerce and merchandising tie-up the two parties entered into a little over a year ago with a view to finding new opportunities in e-commerce, merchandise, trading cards, and non-fungible tokens.
In addition to those areas, Fanatics will now work to optimize the event retail experience for WWE, an area the wrestling organization has historically run in-house.
Its efforts will include the curation of "enhanced" in-venue product offerings with more localized merchandise collections, the creation of "innovative" event retail stores and experiences, and the use of Fanatics-operated stores during live events.
The expanded deal comes off the back of a series of record-setting events for WWE in 2023, including its Royal Rumble, Elimination Chamber, and Wrestlemania properties, along with the subsequent majority acquisition of the promotion by international entertainment and sports giant Endeavor.
It also follows WWE's record $1.29 billion of revenue in 2022, which included strong retail and merchandise sales driven in part by the initial Fanatics deal.
Alex Varga, senior vice president and head of corporate development at WWE, said: "Fanatics has been an amazing partner and will immediately bolster WWE's event retail business. Expanding our partnership will allow WWE to further expand our offering to fans and grow merchandise revenue in 2023 and beyond."
Molly Adams, Fanatics Commerce's chief strategic retail officer, added: "The WWE has built one of the most incredible global events portfolios across sports and entertainment, and we're honored that they've tapped Fanatics to build on our overarching partnership together. Through our expansive global footprint and event retail operations expertise, Fanatics is uniquely positioned to provide an unrivaled event retail experience for WWE's passionate fans at hundreds of events worldwide."
The WWE expansion is the latest in a series of high-profile deals for Fanatics, including with rugby union tournament organizer Six Nations Rugby, Australian rules football's AFL, soccer's German Football Association and French Football Federation, North American ice-hockey's NHL, and Winners Alliance, the for-profit affiliate of the Professional Tennis Players Association.