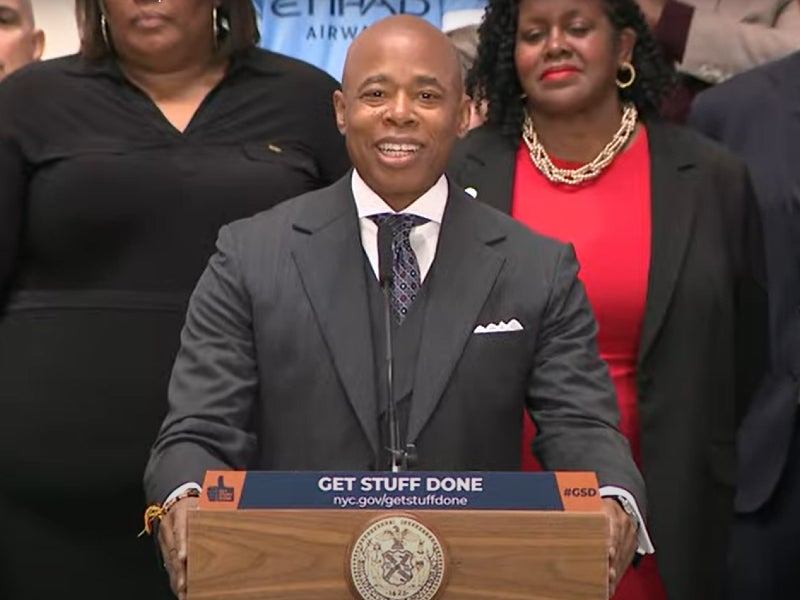 New York City FC (NYCFC), of the US' top-tier Major League Soccer (MLS), have struck a deal with New York City (NYC) officials to build a stadium in Queens, NYC mayor Eric Adams announced today (November 16).
The $780-million, 25,000-seat stadium will be located in the Willets Points neighborhood adjacent to Citi Field, the home of Major League Baseball's New York Mets, and will be completed by 2027.
Paid for entirely by NYCFC, it will be part of a development including a 250-room hotel and 2,500 units of housing, which Adams said will be the city's largest development of affordable housing since the 1970s.
The 23-acre (93,000-sq m) site earmarked for the stadium is owned by NYC and will be leased to the club and "a development team that includes Hudson Yards developer Related Companies and Sterling Equities."
The New York Times has reported that NYCFC will pay rent of up to $4 million annually over the course of a 49-year lease, with the option for a 25-year extension.
The project promises to transform what Adams described as a "blighted, underutilized, and ignored" former industrial area close to the waterfront.
It will also bring to an end a decade-long search by NYCFC for a stadium, with the club having played at Yankee Stadium in the Bronx since its inaugural season in 2015 despite having only initially intended to spend three seasons there.
The deal remains subject to planning and council approval.
NYCFC is part of City Football Group, the parent company of English Premier League giants Manchester City and a number of other clubs around the world.