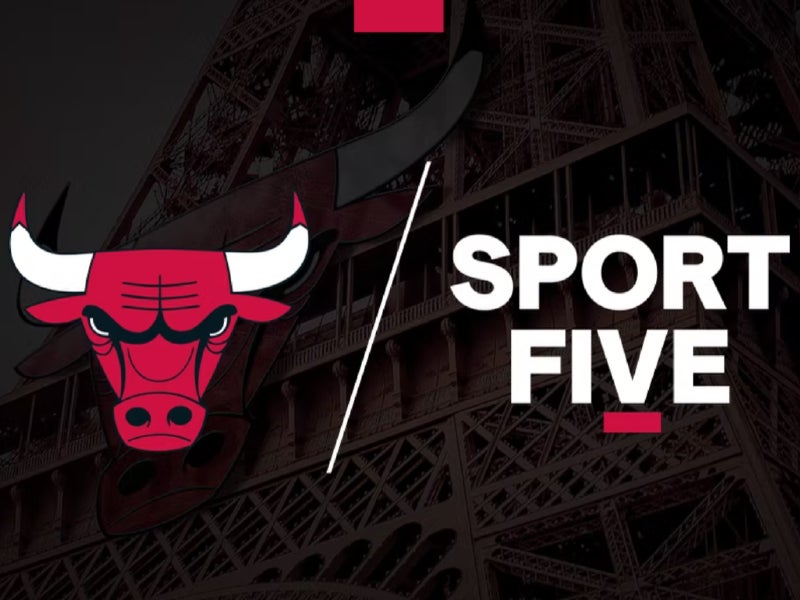 The Chicago Bulls, of North American basketball's NBA, have enlisted international sports marketing agency Sportfive to help expand their digital following and secure brand partnerships in France.
The deal, announced today (September 28), represents the expansion of an existing relationship between the two, with the Bulls having initially contracted Sportfive in 2020 to secure brand partners from outside the US.
It comes ahead of the team playing a regular season game against the Detroit Pistons in the French capital of Paris in January next year.
The NBA Paris Game 2023 game will be played at the city's Accor Arena on January 19 and will be the NBA's first regular season game in Europe since 2020 due to the Covid-19 pandemic.
Sponsors for the game include Foot Locker, Française des Jeux, Gatorade, Nike, SAP, Tissot, and Yop.
It will be the third time the Bulls have played in Paris, with two preseason games having been staged there in 1997.
Sportfive will launch a "comprehensive marketing campaign" in France in the run-up to, during, and after the Pistons game, covering digital audience development, strategic brand partnerships, and on-site activations, among other elements.
France is regarded as a priority market for the Bulls, with audience research company GWI projecting that they have 1.4 million fans there and the NBA as a whole 5.5 million fans.
Matt Kobe, executive vice president of revenue and strategy for the Chicago Bulls, said: "The NBA Paris 2023 Game created a tentpole moment for us to build a strategy to support our priority of having long-term and sustained engagement with fans across the globe.
"The game allows us to bring the excitement of a live event to Paris and with Sportfive's expert counsel and support, we will build on that momentum to connect fans to the Bulls' brand and establish partnerships with brands in France to extend our global reach.
"The launch of our first official French language social media account is a key component of our strategy, allowing us to have ongoing engagement with our team's French-speaking fanbase."
Laurent Moretti, Sportfive's managing director for France, added: "The Chicago Bulls are an iconic global sports team and there is already an established passion for the team in France ahead of their game here in January. By launching the team's official French language Instagram account, we are creating a unique destination that will be key touchpoint for fans and for brand partners in France."
Last year, Sporfive worked with the LA Lakers, another major NBA outfit, to secure Korean food company Bibigo as the team's new jersey sponsor and first global marketing partner.