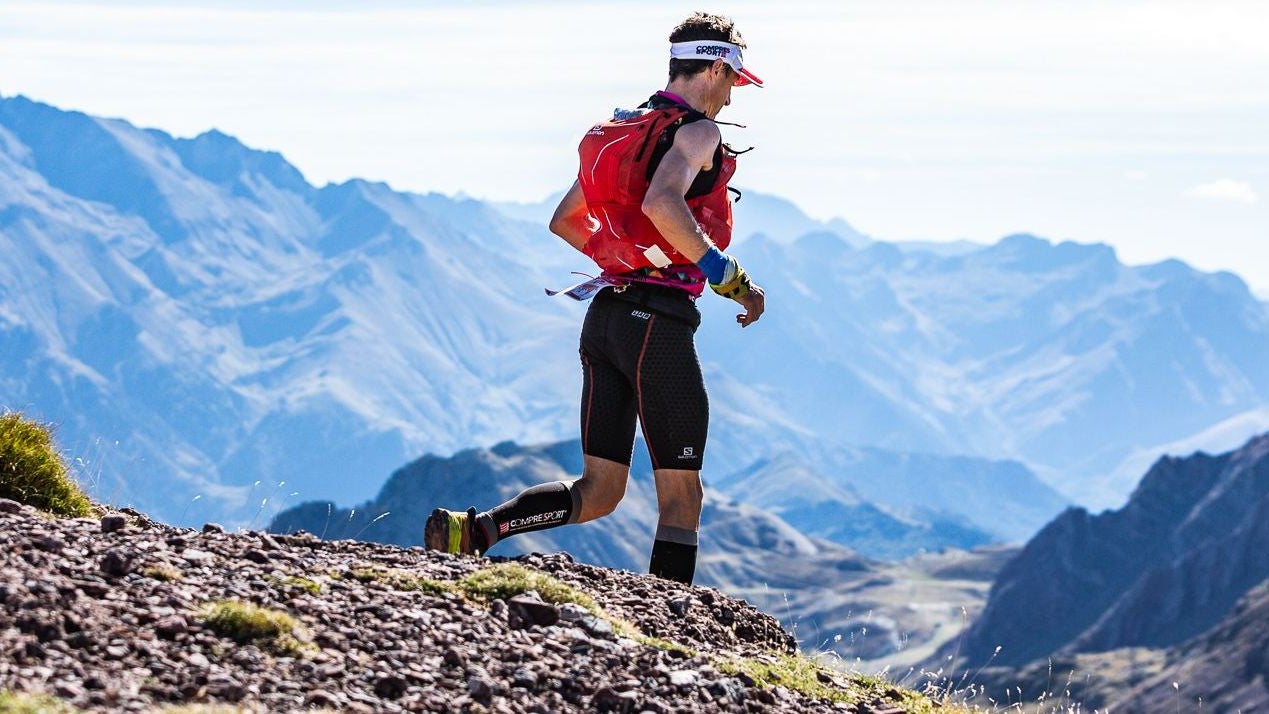 The region of Canfranc in the Spanish Pyrenees will host the 2025 edition of the World Mountain and Trail Running Championships (WMTRC).
The third edition of the newly combined competition will run from September 25 to 28 in two years' time, comprising a four-day race program and an accompanying cultural and leisure festival aimed in part at helping to promote the Pyrenees mountain range.
Hosting rights were awarded to Canfranc following a successful bid by the Government of Aragon, the Canfranc Town Council, the Huesca Provincial Council, the Higher Sports Council, and the Royal Spanish Athletics Federation.
The bid was submitted to the International Association of Ultrarunners (IAU), the International Trail Running Association (ITRA), the World Mountain Running Association (WMRA), and the World Athletics international governing body, all of whom partnered to create the Championships in 2018.
The development of the combined event was said then to be an effort to "develop, expand, promote and take trail and mountain running to another level across the world."
Having been postponed from 2021 due to the Covid-19 pandemic, the first edition was held in Chiang Mai, Thailand, in November 2022.
The second edition of the biennial event will be held next week (June 6 to 10) in the Stubai Alps in Innsbruck, Austria.
Canfranc 2025 is expected to welcome around 1,700 athletes from 70 countries competing in uphill mountain running, classic up-and-down mountain running, short trail, long trail, and U20 up-and-down mountain events.
In a joint statement, ITRA President Janet Ng, IAU President Nadeem Khan, and WMRA President Tomo Sarf said: "It is our great pleasure to see the joint initiative to organize the World Mountain and Trail Running Championships continue its great momentum and we are excited that the third WMTRC will take place in Canfranc, Spain, in 2025 in the beautiful Pyrenees – a paradise for mountain and trail running.
"It will be the second time that the championships have been held in Europe. The initial event took place in Chiang Mai, Thailand, and was a huge success. We are confident that the second edition in Innsbruck and Stubai will build on that in the coming days and that the third edition in Canfranc will reach even greater heights.
"We would like to thank the bidding committee, the Spanish athletics federation, and World Athletics for all the cooperation and support during the application process to host the championships. The bidding committee worked extremely hard to prepare a compelling and impressive bid and we are all very much looking forward to being in Canfranc with the world's best athletes in 2025."