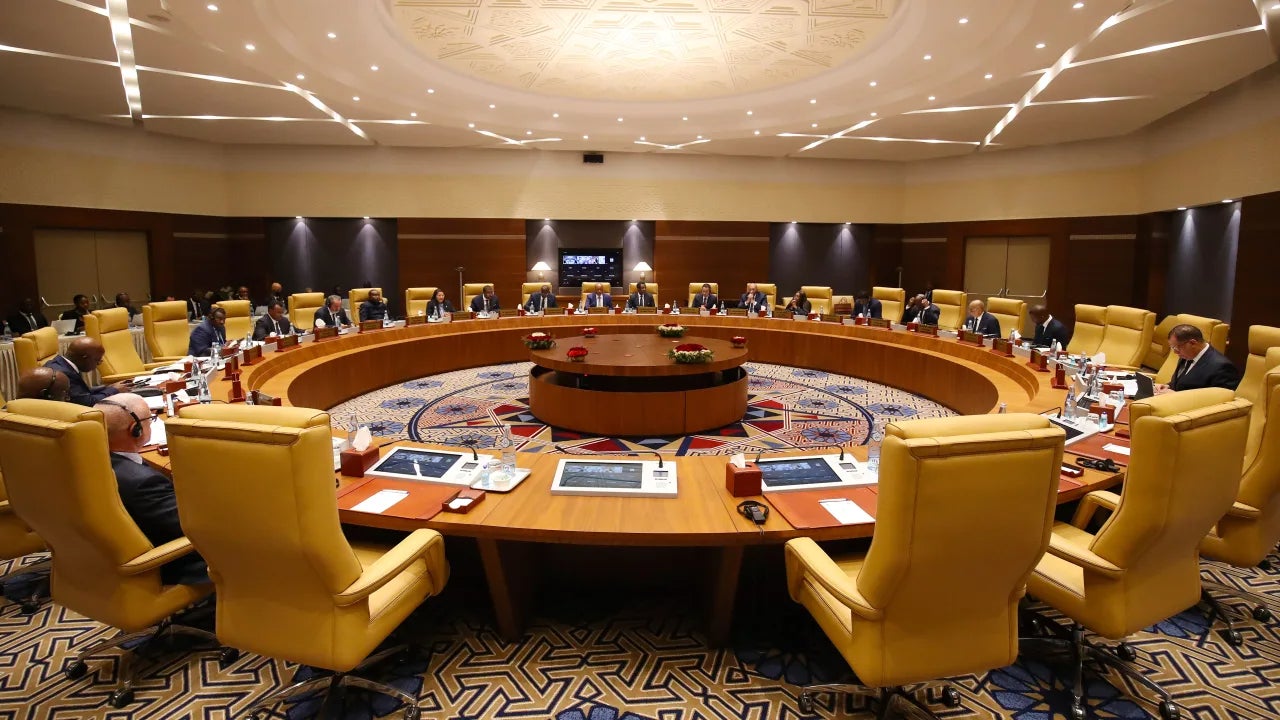 The African qualification process for soccer's flagship FIFA World Cup national teams competition has undergone a drastic revamp for the 2026 edition.
The new process, approved and announced today (May 19) at an executive committee meeting of the Confederation of African Football (CAF) continental governing body in Algeria, will see all 54 member associations split into nine groups of six teams.
Only the winner of each group will qualify automatically, with Africa allocated nine places at the expanded 48-team tournament, which is to be jointly hosted by the United States, Mexico, and Canada.
The four best group runners-up will play in a CAF playoff tournament, the winner of which will play in a FIFA playoff tournament for one last chance of qualification.
Previously, CAF has run three rounds of qualifying, with earlier stages involving lower-ranked countries and producing a reduced line-up for the final qualification stage.
The change puts the bigger African nations in greater jeopardy of not qualifying, competing as they must against more teams.
It also means the whole process will take 23 months as opposed to the six months that the qualification process took for the 2022 World Cup in Qatar.
Morocco because the first African country to qualify for the World Cup semi-finals in Qatar last year, losing at that stage to Croatia. At that tournament, five African teams were present in total.
Argentina went on to win the tournament, beating France in the final.
Also at the committee meeting, the date for the draw of the 2023 Africa Cup of Nations (AFCON) in Côte d'Ivoire was confirmed as October 12, with the postponed tournament to be played from January 13, 2024, to February 11.
In addition, Côte d'Ivoire was announced as the host country of the 2023 CAF Women's Champions League, which will serve to test the country's facilities ahead of next year's AFCON.