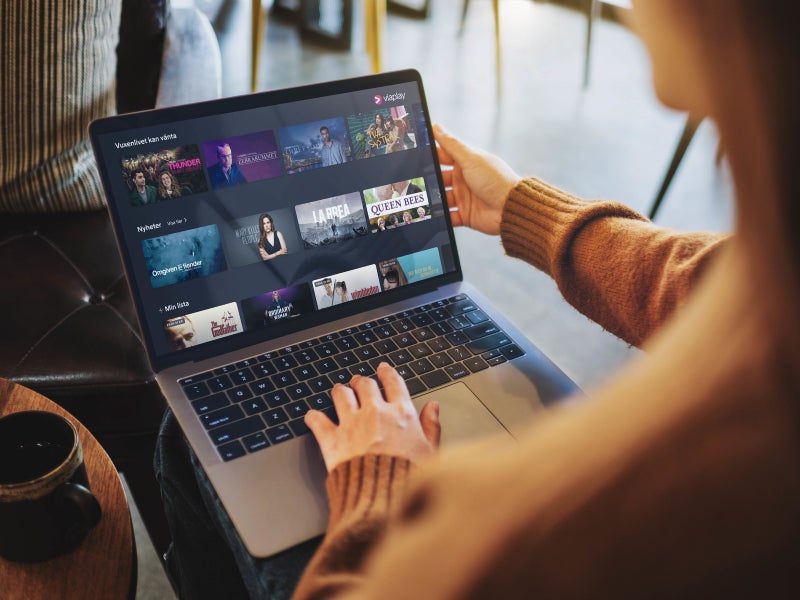 Scandinavian streaming platform Viaplay is to launch in the UK on November 1, it has today (October 18) been announced.
Two packages are being made available: a 'Films & Series' package priced at £3.99 ($4.51) a month will focus "on Nordic storytelling with award-winning Viaplay Originals and curated third-party content," while a 'Total' package priced at £14.99 a month will additionally offer the combined sports line-up of Viaplay and Premier Sports, the Irish pay-TV operator also operating in the UK it recently acquired.
The deal, valued at £30 million on a cash and debt-free basis, has now received Irish media merger control clearance, and it sees Viaplay take on the various sporting rights held by Premier Sports, as well as the Dublin-based company's 220,000 customers and 23 full-time employees.
Among the rights acquired are soccer properties like the UEFA Nations League national teams competition, qualifiers for the 2024 UEFA European Football Championship continental national teams competition, the Spanish top-tier LaLiga, the Scottish Cup and Scottish League Cup, and Italy's Coppa Italia.
Outside of soccer, they include rugby union's United Rugby Championship and Rugby Football League, North American ice hockey's NHL, the US-based Nascar stock car motor racing series, and World Athletics properties, among others.
Viaplay itself will bring rights to the UK including North American ice hockey's NHL, the KSW European mixed martial arts promotion, and top-tier national team soccer competitions featuring Scotland, Wales, and Northern Ireland between 2024 and 2028.
Premier Sports' TV channels will be branded as Viaplay from the UK launch of the streaming platform.
Premier Sports 1 and Premier Sports 2 will become Viaplay Sports 1 and Viaplay Sports 2, respectively, while the free-to-air TV channel FreeSports will be renamed Viaplay Xtra.
Viaplay has said that all the channels will "remain available through existing distribution partners, and will continue to broadcast live sports to pubs, clubs and other commercial premises throughout the UK."
In addition, the programming available on the Premier Sports channels will be expanded to include Viaplay's series and film line-up.
Anders Jensen, group president and chief executive at Viaplay, said: "Viaplay will offer UK viewers a compelling combination of live sports, world-class drama, and superior value for money. We are launching in this dynamic and exciting market with high ambitions and a long-term perspective, and acquiring Premier Sports will significantly accelerate our entry."
The move will take Viaplay's direct-to-consumer footprint to 11 countries, with the US and Canada markets to follow in early 2023. The service already has a presence in the US through a distribution agreement with media giant Comcast.
Launches in Germany, Austria, and Switzerland are also scheduled for next year, with Viaplay projecting that it will have a market presence in at least 21 countries by the end of 2023.
It says that will include "at least five partner markets for the Viaplay Select branded content concept."
The streaming service is already available in every Nordic and Baltic country, Poland, and the Netherlands.