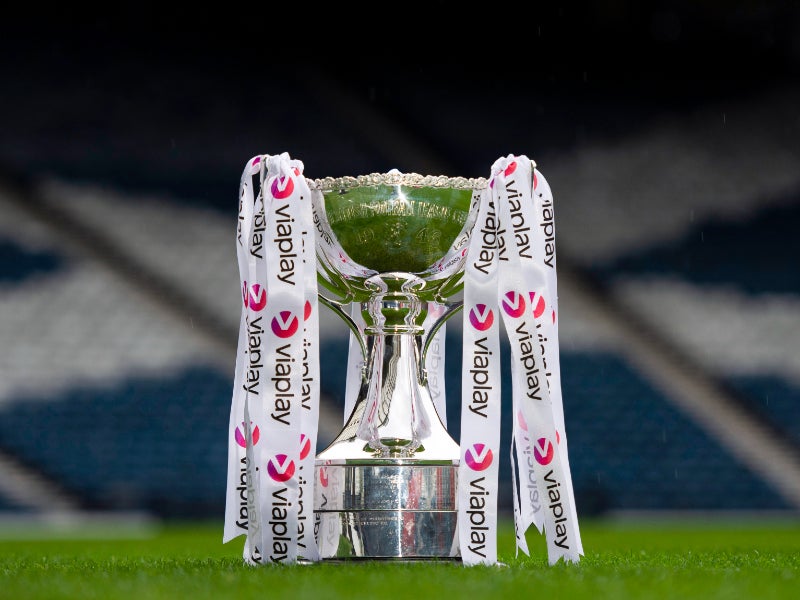 Scandinavian streaming platform Viaplay has today (November 1) launched in the UK and taken on title sponsorship of soccer's Scottish League Cup knockout competition.
Through the sponsorship, the competition will now be known commercially as the Viaplay Cup, with the next round of this season's edition, the semi-finals, to take place on January 14 and 15 and be shown live and exclusively on Viaplay.
The broadcast will cover Celtic versus Kilmarnock and Rangers versus Aberdeen, with the two winners to face each other in the final on February 26.
Until today, the Scottish Professional Football League (SPFL), which organizes the competition, had a naming rights deal in place with Premier Sports, the Irish pay-TV operator also operating in the UK that Viaplay recently acquired.
As such, the change of title sponsorship – unusual midway through a sporting campaign – simply reflects the branding transition for the UK launch of Viaplay, with Premier Sports' TV channels having now switched to Viaplay branding too.
In addition, the UK's Elite Ice Hockey League competition, of which Premier Sports was also the title sponsor, has been renamed the Viaplay Elite League.
Viaplay acquired broadcast rights to the Scottish League Cup as part of its acquisition of Premier Sports, which was a strategic move to bolster its portfolio of rights in the UK ahead of its launch there.
Other soccer properties for which it acquired rights included the Scottish Cup, Italy's Coppa Italia, the Spanish top-tier LaLiga, qualifiers for the 2024 UEFA European Football Championship continental national teams competition, and the UEFA Nations League national teams competition.
It also took on rights for the likes of rugby union's United Rugby Championship and Rugby Football League, North American ice hockey's NHL, the US-based Nascar stock car motor racing series, and World Athletics properties.
Neil Doncaster, chief executive of the SPFL, said: "Everyone at the SPFL is thrilled to be working with our new title cup sponsor Viaplay. This Cup has been a success for many years and Viaplay's coverage and support of this competition until at least 2026-27 is very welcome indeed."
Among the broadcast rights Viaplay itself has brought to the UK are North American ice hockey's NHL, the KSW European mixed martial arts promotion, and top-tier national team soccer competitions featuring Scotland, Wales, and Northern Ireland between 2024 and 2028.
The platform can be watched via major smart TV brands, iOS and Android smartphones and tablets, Google Chromecast, Apple TV, Android TV, Amazon Fire TV, Google TV, PCs, and Macs.
Its sports coverage is available as part of a 'Total' package priced at £14.99 ($17.29) a month, with the non-sports 'Film & Series' package available at £3.99 a month.
Anders Jensen, president and chief executive of Viaplay Group, said: "Viaplay has so much to offer UK viewers. Starting today, subscribers can enjoy original storytelling that has won prizes around the world, attractive third-party content from all Nordic countries and beyond, and top-class local and international sports – all through one competitively priced service. This launch is great news for viewers and a milestone for our company."
The launch means that Viaplay's direct-to-consumer (DTC) streaming platform is now available in 11 countries (every Nordic and Baltic country, Poland, the Netherlands, and the UK).
Launches in the US and Canada are scheduled for early 2023, although the service already has a non-DTC presence in the US through a distribution agreement with media giant Comcast.
Launches in Germany, Austria, and Switzerland are also scheduled for next year, with Viaplay projecting that it will have a market presence in at least 21 countries by the end of 2023.