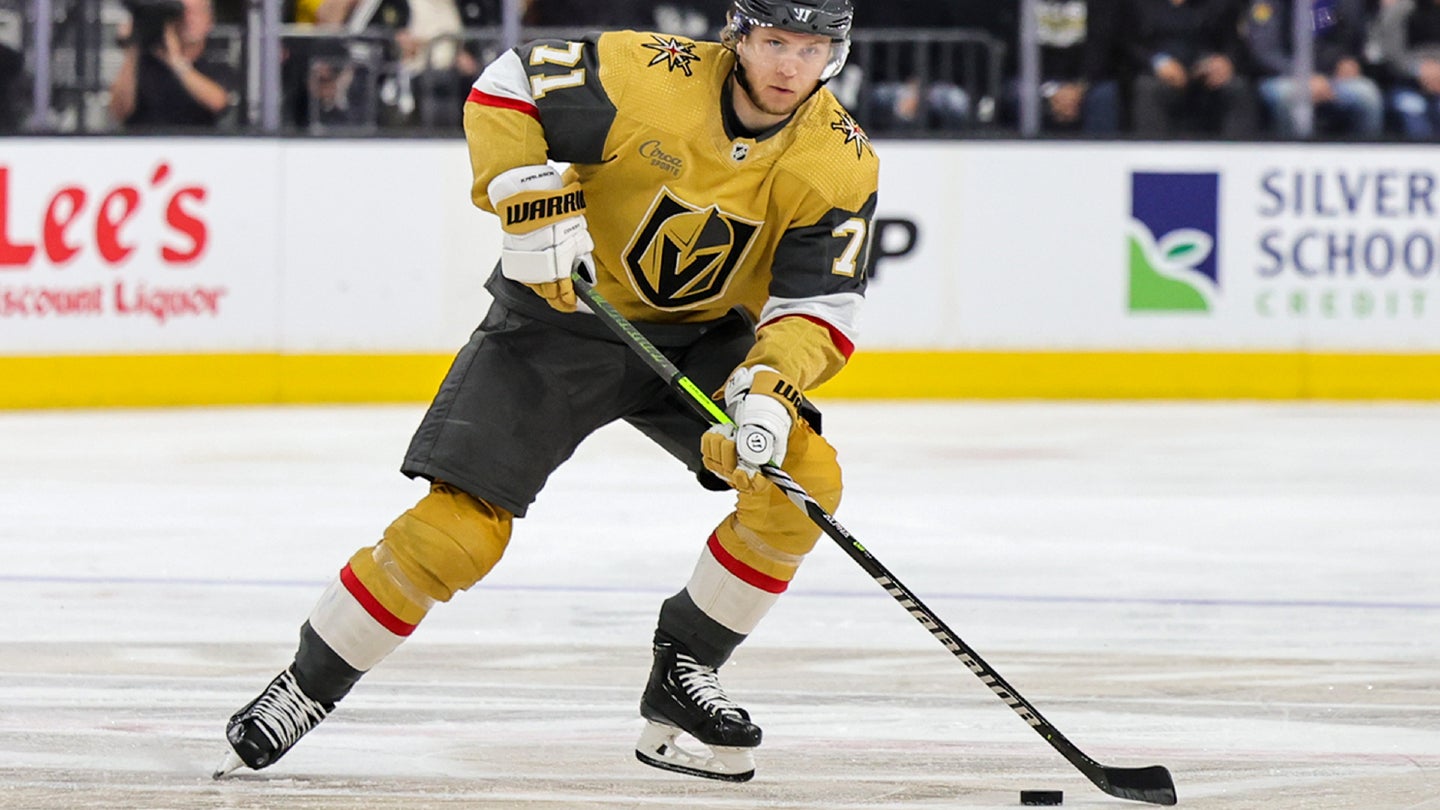 The Vegas Golden Knights, of North American ice hockey's NHL, have struck a new multi-year broadcast deal with Scripps Sports, the newly launched sports division of the US media company.
The tie-up will see Scripps show all non-nationally exclusive Golden Knights games free-to-air for residents of Nevada and surrounding states within the team's broadcast territory from the 2023-24 season, which will begin in October.
The games will be made available on cable, satellite, and over-the-air television via Scripps' KMCC-TV network. There are also plans for a direct-to-consumer streaming option.
Golden Knights president and chief executive Kerry Bubolz said: "This deal is a significant win for our fans because they will be able to see our games on television and for free if they wish. That was our goal in finding a new TV partner. We wanted to serve our fanbase in the best way possible."
Brian Lawlor, president of Scripps Sports, added: "We have been impressed by the Golden Knights' commitment to winning and their desire to connect and engage with fans in Vegas and outer markets, as well. This is going to be a wonderful partnership, and it's the fans who will benefit most. We launched Scripps Sports with the belief that we could help teams reach more fans through our stations, which do not depend on subscriptions and added fees for the consumer."
The Golden Knights struck the deal with Scripps in response to the decision by media and entertainment giant Warner Bros. Discovery (WBD) to wind up its AT&T SportsNet-branded regional sports network (RSN) operations in the US.
The team's games had been carried on AT&T SportsNet Rocky Mountain.
WBD's move has left 10 NHL, NBA (basketball), and MLB (baseball) clubs seeking new local TV deals.
The RSN model in the US has been struggling in recent years as viewers have moved away from cable subscriptions in the US towards streaming platforms. In March, Diamond Sports Group, the subsidiary of Sinclair Broadcast Group that operates the Bally Sports RSNs in the US, filed for Chapter 11 bankruptcy.
The Golden Knights are the first professional sports team to reach a deal with Scripps Sports, although the broadcasting company division has also recently also struck a major media rights deal with North American women's basketball's top-tier WNBA.
Image: Ethan Miller/Getty Images